Content count

47

Joined

Last visited
Community Reputation
0
Neutral
About Snoopy syndrome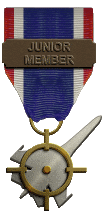 Hello Dutch, As far as i know, there is no DV model kit at these scales...but you still can do it from scratch! You can find Spads, Camels and Fokkers at this scale or very close (1:28 Revell or Hobbycraft) but still no Albatros, i think. Why don't you get a Eduard 1.48 Albatros? Of course, it's a smaller scale but these kits are really well made with fine metal details...and a large choice of versions and warpaints.

ever tried the 1.02 patch? http://www.microsoft.com/games/crimsonskies/downloads.aspx It works fine with XP on my computer since i install his patch.

At least one Camel was used for british experiment to be carried by an airship and then improved her attack range or defend the airship from attacking enemy aircrafts. I can remember of a photograph of the Camel hanging under the airship but don't think she was able to return on the airship after she was launch like the Sparow Hawk did. This is a really strange idea if you ask to me : airships are far too vulnerable for such use. (but, like Olham, i spent happy hours with Crimson Skies anyway ) EDIT: Sorry ,Wels already mentioned it: "the British airship R23 dropped a piloted Sopwith Camel on November 6, 1918"...

I had the same though while seeing this aerial photograph...but remember the front was moving a lot at the end of the war. The trenches we can see on the photograph were probably not used any more at this time and the real frontline miles away from the "aerodrome". I hope so for the french ground team.

Interesting finding...and in french, i love that ! (if you need some help for translating i would be happy to help). You can find, in th others parts of this site, the history of some french squadrons, their insignia, their aircrafts, aces, logistical organisation, and a lot of interesting stuff for all of us. Thanks for sharing.

I do agree with you and Duce Lewis...very interesting. It seems it's only a short movie to experiment the Red Digtal Camera, Hi-res (4520x2540), a brand new and costly technical jewel. Some say this short movie was shot in only two days! Hard to believe, but who know?

No matter if i'm lonely with my opinion, i'm used to. I think the evolution of minds about aerial warfare during WW1 is well sum up with "Von Richthofen and Brown". They start with single "gentlemen" duels and chivalry they believed in, but eventually proceed in a total war, cruel, efficient, and based on group method. Concerning "Der Rote Baron" (2009), i admit most of flying scenes are spectacular but planes fly like F-16 (same drawback on Flyboys) and i remember one scene showing Jasta 11 from above, Dr1 and Albatros in close formation above the front. I just can't believed in. The way they move is unrealistic to me. But no more unrealistic as german pilots shaking their heads like crazy while aiming and firing their guns, like if they were shaked by the firing rate! (seen in Ace High). I'd like to see a movie with real aerial scenes like we have seen in Angel's Wings (L'instinct de L'ange) especially in the final duel, or in the very old Hell's Angels, and with a real story to go with it. We can see this with jet fighters movie: why can't we have the same, or better, with slower planes?

The Red Baron (aka Von Richthofen and Brown) 1971, is my favorite. Characters are almost credibles and flying shots not too bad...except from the fact that german pilots are firing their MG by acting directly on the breech ! Very depreciative for germans enginers who have made the best yoke mounted triggers of all WW1 (even throttle was on the yoke). Just seen Red Baron 2008...planes moved like plastic toys! This excepted, i wouldn't say its worst than Flyboys.

For one second, i though the post was about the early 90's Amiga game. I spend so many hours playing this game i still remember, as it was yesteday, the cubic smoke, cubic clouds, cubic everything... for the nostalgics : ... Sorry for going out of the suject, and thanks to hughesyman for sharing this link.

Thanks! There is still kings and lords, maybe more than ever, but they don't wear a crown anymore and are a bit less arrogant since 1789. Like every year, we'll firing fireworks, drinking wine, dancing...awaiting for the next revolution!

Don't forget to let me know when you'll be back in the area...i'll be glad to see you. Well, i'm not a fisher but many of my friends are. Sorry to break the charm of the tourist guide, but did you know there is a nuclear plant just 10 miles upstream, at Chinon. It's said that fishes are bigger over there .

Saumur, Loire Valley, France A river, a castle, many white stone houses and 30 000 people to lived in. Horses and cavalery is a major part of the local history.

At least one french in here... Western part of the country, aproximately 400 miles away from the famous "Flanders fields". But i had lived near Amiens for two years, in the area where take place the great battle of the Somme. Still remained awesome craters and trenches (and military cemeteries) that give an idea of the hell it was. Also impressing museums to visit. I was born in november 11, the memorial day of WW1; maybe it influenced me a bit to point specialy my interest to this part of History.

i was sure you'll like it , especially the Profile about Albatros DIII and another about the DV Yes, i guess there's many more to explore in it...i'm going back to see that! Is there any way to save it like any other PDF file? My right button seems to be useless to do it.