Content count

322

Joined

Last visited
Community Reputation
3
Neutral
About Dutch_P47M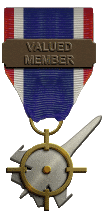 Not playing WoFF anymore. For somestrange reason I always had a problem that the game refusses to start and I did have to reinstall it back again. So I did get a little tired about that and went back to RoF that strangely after an absence of 4 years it still could run, while that game is on the same disc. During the last Blackfriday I went for the Samsung Odyssey+ and now I shutdown RoF & Woff complete, because there is no wayback after getting the taste of VR. I'm now into Box-FC. I do hope one day OBD will introduce Woff-VR edition, lets start with one scout :-). Still miss the nice Woff members and the great campaign mode.

Pol did not say anything on that, only I think it will be the plane set, that some guys were making an half year ago and then sudely did stop. http://simhq.com/forum/ubbthreads.php/topics/4371787/1 BTW, I'm still hoping for an Belgium escadrille. I also did buy FC, but still does not have the immersive factor as WoFF still does have. I hope that will be changed as I did buy an VR headset. If this VR is a succes then I geuss I wil stick more to FC and BoBpl.

Same here, while moving from CAF to SimHQ, because of one problem, while SimHQ, and I could tell this on before hand, is a constant source of troubles. . No connection to the server Login problems Ads that are complete block the text No showing of posting date And so we can go further, I do hope OBD is reconsider if this buggy SimHQ site is the right place for hosting WoFF/Wotr. I hope they will go back to this CAF or SOH.

Sorry I'm not going to correct this forum nor defend on what I do noticed here, if you like this method then do what you please. I still think it is now being rather complex for doing an quick search if wanting to get more WoFF subforums included, without the extra [un]check select handling that is normally only for the advanced search.

Same happen on the retired section! here you can not be on the upper root and have to go through all the subforums to get the search results. It would be very handy because some info is stored on multi subforums.

I had selected "this forum" and "topics" , if opening the drop down these two do have an black V. If going straight to on subforum like home>forums>over flanders fields> off/woff 1 2 3 ue - general discussion , then it is working and I do have the search results. Only now I do not see this forum in the search dropdown menu, so topics has been selected. So thats indicating the search does no work on the main Woff forum root! edit, To make sure it is not my fault, home>forum same "tac" I can not select this forum so only the big V on topics. And now I do get search results. So again it does not work on the main woff root.

Wow you are lucky, I go to home>forums>over flanders fields, in the hope to get all the woff sections, use the search box on top, fill in the "tac" word and did recieve nothing ;-) edit, I'm using the ipad

I know it can be done, but forgot on doing how.

So the news section is also being removed. I know we had some harsh discussion about a needed forum reorganization, but I hope you agree something had to be done. The Woff forum looks now more inviting for new posters and repliers.

They cleaned also the Woff forum by reducing the dead sections, think the news section could also be moved, because OBD has moved and is not longer using this forum and last posting is from 2014

I'm still goingon, every weekend mornig 7:00h, so twice a week a campaign mission. Rof still on the disc only PW-CG is rather boring if being compared to Woff UE campaign. Online Rof did give it a try, but always the server list is complete empty, or blocked by a password.

The other forum show an internal server error, on both my desktop using Google and on my Ipad. Same happen an couple of days ago.

Tomorrow I'm going to fly my new Italian campaign!!!!!!