slick cowboy
VALUED MEMBER
Content count

371

Joined

Last visited

Days Won

1
Community Reputation
141
Neutral
About slick cowboy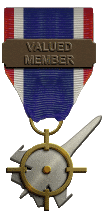 Hello I stayed away from SF2 for a couple of years because of the whole Nvidia driver thing. Meanwhile I slowly got back to simming, mainly in DCS now, but I'm sort of missing the modability of SF2. I remember I wanted to create a fictional campaign for the Vietnam map with French aircraft. But then suddenly aircraft started literally to fall apart and terrains started to look like a Bermuda triangle B-movie. I recently got me a new rig, Windows 10, 16GB with a GTX1050. Do the latest drivers still tear the game apart or has this issue been solved? Sorry if this is an old issue... but I've been away for so long, I really have no idea what's been going on. But before I start going mad over reinstalling everything, I want to make sure that I have no nasty surprises ahead :-) Cheers

slick cowboy reviewed Sheriff001's file in F-104

you need to roll back to one of July drivers but make sure you remove everything, there's a tool for that http://www.guru3d.com/files-details/display-driver-uninstaller-download.html then install the older driver but yes... in time people will move on... windows 10, new drivers... and SF2 won't be updated anymore it's just a matter of time

A new F-11 Tiger would be nice too

so... I tried a few things. Since the last big mod I installed was Rend's Germany terrain, I tested on my SF2NA mod folder (which I didn't use for a while) I flew the stock Germany terrain, enough times and various missions to see if it would crash or if my aircraft would go all "transformers" on me. Nothing... I install the Rend terrain, fly it, and it freezes. Sometimes in the cockpit, sometimes when there's a lot ground objects being attacked. I rename the Rend terrain (so that it's not recognized), install the older four seasons mod for GermanyCE, fly a couple of times... and after a few missions comes the dreaded freeze. (my mind is boiling now) Out of curiosity, I delete the Rend folder completely and leave the four seasons mod. Fly that, like at least ten missions, no freeze, no transformers, no blank terrains. Weird (or what?) Since I mainly use the SF2 mod folder for almost everything, I delete the Rend folder there, reinstall the four season mod and likewise, no freezes... I tried my Desert terrain (modded), seems ok. I did find the TERALPHAOBJECT.FX and TERSOLIDOBJECT.FX in there, which I deleted. Maybe those were the culprits that made my missions freeze in the desert. Still need to test the Vietnam and Iceland terrains. And fly a full campaign. If nothing weird happens, I'll try updating my driver and see what happens.

the 2GB GTX960 it did play near flawlessly (a few freezes have been always kinda "normal") before the summer

I'm testing on stock terrains, no probs so far. I do remember adding some FX files to my terrains... like TERALPHAOBJECT.FX and TERSOLIDOBJECT.FX I don't know if that could be it... I need fly and compare...

I didn't touch the game in several months. And last time I played it ran without any hiccups. I play it again and bam! The only that changed is several driver updates and perhaps some fiddling with the card settings to optimize Civ V. But after experimenting with different settings and rolling back, nothing much has changed. It affects all terrains. I'm on Win 7, with a GTX960 I'll try a different mod folder. I have a second one I made just for the Black Sea terrain.

i rolled back to 353.62 flew two missions, the second one froze let's try with the 353.30 incredible... thirdwire should really stop selling this game and put it up for free if they don't bother updating their game, wtf...

i'll give it a try meanwhile i had this...