Content count

109

Joined

Last visited
Community Reputation
1
Neutral
About Chutedangle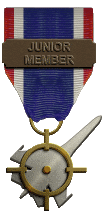 Profile Information
Gender
Location
Interests

Flight sims, History, Music.
Thanks for the help Wrench but I have figured it out. Funny what a little sleep will do for you. thanks...

I have downloaded Wrench's F-86F plane and added to the folders involved. Everything seems to be working but there are no engine sounds of any kind. What am I screwing up? If there is something to screw up I will find it. The read me says to have the KAW update loaded, but I now see that there are two versions of said update. Could it be I have the wrong one? Any help would be a great help. Thanks...

I checked them and your right. Trouble is, they are just for the Pacific mods from what I could see. And I don't have an account at DAT, at least at the moment.

Wrench, Thank you, I got it working. That P-38J is one nice plane. I would of never of figured it out without the help of you people. Wrench Gatling20 TeargasHorse I owe you all a drink sirs...

Gentlemen, I extracted the InstantAction INI and changed the map and the plane. It starts to load and then hangs at 30%, everytime. I feel it might be the name of the plane. Which do I type into the INI.? The folder in objects (airplane) says MustangIII but when choosing in the game it calls it Mustang MK.III. Does that make a difference? Also Must I change all the planes in INI. to planes I actually have loaded in the game? If so, how do I know which "size" to use for each plane? Sorry for being so stupid, but I am close, I can feel it.

TeargasHorse, I made the change and still not working. Gatling20, Made the change in Options.INI easy enough. But I have no idea were "InstantAction.INI is located. It's not in the flight folder, in fact there isn't one in any flight folder in any version of SF2 that I have. Are you saying I need to create one? thanks...

Is it possible to get Instant Action to work in the SF2 WWII? I changed the plane in data.ini but it didn't work. thanks...

That's a quote copied from my setup. Same as you have.

Ignore her I will. Thanks.

Sorry Wrench, It's EuroWW2. Nothing else at the moment. Everything besides the time seems to work fine.

I have my WWII setup up and running pretty smooth. The one problem I have seen is that I can tell it "time of mission" is afternoon and when I go to play it's 1:30 in the morning. What do you suppose is not correct? Thanks...

I guess I'll take that as a no.

Oh yeah, Red Crown! I was surprised to hear that Foxy Lady getting down in WWII. Has anyone made a mod that removes here and her AWACS? I didn't see one anywhere unless I was looking right at it and beyond it.