*BtS*$y$t£M=M=
JUNIOR MEMBER
Content count

55

Joined

Last visited
Community Reputation
0
Neutral
About *BtS*$y$t£M=M=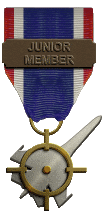 Networking
Website

http://System-Sigs.Sytes.net
*BtS*$y$t£M=M= posted a topic in The Pub

Hope this is ok. ScreenShot Prints is holding it's next screenshot competition and 1st Place will recieve A print of the profile of the 356th FG P-51 by System-M-. For more info please go to www.screenshotprints.com

May actually see nothing as they are all down at the wash this week, as there is a bombing competition going on at the range, between US and RAF planes , hive of activity here, planes coming in and out and loading up to go back out and bomb.

*BtS*$y$t£M=M= replied to BananaBob's topic in The Pub

OOO Bob ive had that background image on my PC for ages trying to get the best angle of a spit lol good work

*BtS*$y$t£M=M= replied to mississippi's topic in The Pub

No idea, no one has seen monstad since its been down, not even the top end mods that knew monstad really well were expecting this either. lets hope something new happens or even SSA comes back up i was on their daily and a regular poster of my work shame its gone a great loss to the community

My self and my fellow college student are in the progress of producing an Airbus A380, We have done our research and from what we can see if released on time we could have one of the best working models of it out on MSFS, For you guys here is a preview of what has been done so far, I do the Textures, My friend does the model. Hopeing to release this along with it having the Airbus Stock Paintwork, the Virgin Airlines Paintwork and the Air France Paintwork and most liekly a few others. Actual Aircraft Our current Workings

HAHA found the problem upon backing up files before i installed the weapons pack i copied the files to another location, on the missleobject.dll file i moved it instead of copied and so it was missing, Thanks for the help, greatly appreciated

I do not know what ive installed wrong though, the weapons pack is all i have installed when the problem happened and u cant really foul that up ive done it loads of times. I guess on installing the files one of the .dat files may have installed incorrectly and therefore causes this error?

Do not kno if this is in the right section but here goes. I installed the latest weapon packs today and i do not know if this happened from it or just happened at the same time but. i will select an aircraft, set up my mission then i click accept, the game then crashes with the error on the SingleMission.dll file, im presuming its broken or corrupt, is anyone willing to send me this file? Thanks

*BtS*$y$t£M=M= replied to Dagger's topic in The Pub

Same here I had 1 less on the votes than bananabob

sorry bout this i decided to change my entry, Here is my entry, 2 Pilots walk out to their planes for a walkaround inspection before a mission. Made of 7 images, composed using paintshop pro 8.

-Edit- Please See Entry In later post

*BtS*$y$t£M=M= replied to MadJeff's topic in The Pub

Here Is my set of Entries Called 'First Wave' Taken From MOH: Pacific Assault Used Paint Shop Pro 8, Added my own touches (smoke on boats, Extra Planes Etc)

*BtS*$y$t£M=M= replied to SlickWili's topic in The Bunker

Ive just been requested to beta test JO escalation as i was a JO beta tester i applied and hopefully im testing this one when all gets going i will send some sneaky peeks at whats new etc

*BtS*$y$t£M=M= replied to Frenchie's topic in The Pub

Hey frenchie nice work I think u would be interested in the site www.screenshotart.com

Direct x is just a driver program/software, any graphics card can run on direct x 9 u just have to download the latest drivers for ur Graphics card that make it Direct x 9 compatible.