Announcements

Everyone is required to update your password for your CombatACE account now. Please follow this link to update your password: https://combatace.com/settings/password/ Please do not re-use your old passwords. We will be changing all passwords for all accounts, and you will be locked out if you don't update your password today. Spammers are gaining access to accounts with weak passwords and using those accounts to spam with. We will ban all compromised accounts that spam. To protect your account update your password.
Content count

457

Joined

Last visited

Days Won

1
Community Reputation
109
Neutral
About Dunois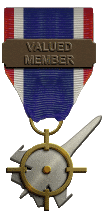 No, during the war Switzerland was defending her airspace against all. Main fights occured in may 1940 when Germans violated deliberatly airspace, for escaping to french fighters, or for using an easy shortcut for their bombers targeting zones in the east of France. Later, dozens of american bombers landed or crashed on their way to and back from Germany. For example on September 4th 1944 2 Swiss Bf109e3 escorting to Dübendorf a B17 of 390BG 8AF were attacked by P51 of 503FS 339FG assuring bombers cover, one of the two Bf109 was downed, the second was damaged. Two Us pilots 2lt Ostrów, and 1st Lt Earl E.Erickson claimed this Victory.

Dunois commented on dtmdragon's file in F-105

Very beautiful excellent. The only thing to change, is pilot and seat position which are too back in the cockpit, they need to be set more forward. This is a default of the stock airplane. The other defaults (always coming from TW model) are the windscreen wrong shape of left and right sides which is too high, and front Wheel strut which need to be rotated 180° I know how to move/change pilots and seats, but I guess the other defaults comming from stock model can't be changed easily. Anyway excellent work!