Content count

4,686

Joined

Last visited

Days Won

15
Community Reputation
1,334
Excellent
38 Followers
About Stratos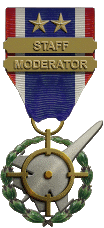 Contact Methods
MSN

capitanstratos1@hotmail.com
Love the guy on the hatch!

Thanks for clarificating! I think a lot of people will bomb Beirut once the Viper is released.

They posted three images of the new Syria map. https://forums.eagle.ru/showpost.php?p=3759594&postcount=112 Incirlick Ramat David And another one...

Menrva, Is possible to get the radio chatter back? Cause what I do for the FAC is to have a FAC plane orbiting nearby the battle and have a smoke column ground object on the ground marking the battle. Having the radio cahtter back can be epic!

Excellent rendition! I love the more colorful one too, and great work on the others! Mandatory pic, WIP Donbass fighting...

It was very fun and immersive, I really miss Snoopy and as you guys, will love to see him back... BTW, specially useful and fun for COIN missions like in Vietnam!

Thanks for the link, love to learn this curious facts about aviation history. Maybe the drawing I posted is a bit colorized in order to be more attractive? On the drawing you can see the VA-34 markings on the tail not completely covered, so the blue is still visible, same for black numbers in the nose, and even the canopy is painted blue! Also the grey used is much darker so it gives the impression of being painted more crudely lol. Mandatory screen: Refugee extraction mission...

Cool story and nice skins, didn't knew about that A4 role, where did you read about the Cuba part? I found this long long ago. Mandatory pic, early Super Sabres.

Yes, as I love the P-38, I like every plane with such tail arrangement.

I love it! Very long range escort fighter?

I agree in that, would love to see such an airfield.