Content count

4,571

Joined

Last visited

Days Won

12
Community Reputation
1,218
Excellent
37 Followers
About Stratos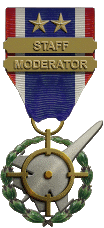 Contact Methods
MSN

capitanstratos1@hotmail.com
Much better! Thanks a lot!

I like to help you enjoying this weapons, I said it before but I used almost all flight sims since Janes USNF'97, and those are the best weapons I've ever seen!

Mr.Jelly, can I ask If you can post the pics and text here too? Not a simple link, but explaining us at CA what you're work is. BTW, nice screenies.

I survived AND landed on latest try, and the moment I got a second mission, so maybe it was my fault on my end. Will keep checking.

Thanks, hope to keep EAW forum clean and fun. Thanks for welcoming me aboard.

It says 30, and yes, it happens even If I win and survive.

Been trying to fly the 1977 Libyan-Egyptian scalation war available here, but no matter what I do, If I succes or fail, the campaign ends, sometimes I won, sometimes I lose, but is simply one mission. Is possible to get more missions? The campaign is available here:

Can I ask which terrain is that? Mandatory screen, buzzing the airfield.

I'm a lurker now in SimHq, most work done here.

As a old time SimHq EAW forum member, old time CombatAce forum member I would like to propose myself to be a moderator of this forum, so I can keep things separated and avoid any conflagration. If is ok with site admins of course.

Stratos replied to Nightshade/PR's topic in The Pub

Thanks for sharing, I like it!

I know some had some issues with 3d work by UMM, but he's posting WIP models from scratch to completion, are you guys planning to use those buildings in the upgrade? Both buildings in Kuwait and Iraq will add a lot.

This post cannot be displayed because it is in a password protected forum.

Enter Password

Really amazing addition, thanks for all the hard work. Very well done!

Boko Haram launches a new offensive escorted by ZSU armed Toyotas acting as AAA and attack guns...