Content count

1,762

Joined

Last visited

Days Won

16
Community Reputation
642
Great
43 Followers
About Stick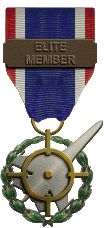 Profile Information
Gender
Location
Interests

Military aviation, poetry, good literature and soul.
Go Time! Call Me Ishmael MNF in Lebanon Bird of Prey Firebirds Egress with cover Taking in the view The Oldest and The Boldest

If nobody told you this already, these are bloody awesome!

Stick reviewed Blackburn32's file in F-14

Happens in SF2 also; so what did you fiddle with?

Try this... [Sky] SkyDistance=140000 SkyHeightPosition=-500 SkyPanelCount=9 SkyPanelHeight=35000.0 HorizonVertexHeight=0.025 SkyMaterial=SkyMaterial HorizonCloud=HorizonCloud HorizonCloudTexture=HORIZONCLOUD%d%d.tga

Thank ye!!! How do I check out the WSO's office?

Pretty neat and very potent adversary.

Ships on land is totally on account of the prevailing wind direction-especially during landing, the ships will sail into the wind and if positioned near a shoreline, onto land as a result. I noticed this in the Gulf of Aqaba (IsrealME).Correction achieved by simply changing the wind direction.

More than sufficient warning if you shouldn't be there in the first place-but that is debatable. As far as their capabilities are concerned, they have brought a Sufa down previously, if memory serves.

So pull up the data.ini's from either pack and look for the CFT station entries. Compare both and I'm sure you will find incongruities, e.g. center CFT stations configured to carry 2000Ib bombs. Look for the following statements (metric) to tinker with: LoadLimit=1250 LengthLimit=3.620 DiameterLimit=0.470 If you get disoriented, refer to the loadout.ini. Not only will you find explanations but you will also note that the loadout entries (in the loadout.ini) correspond to specific StationID's in the data.ini's. By way of illustration: StationID=25 in the dta.ini will correspond to Loadout[25].WeaponType=*** in the loadout.ini Happy Modding!

1

I will come back to you over the weekend.

1

You can revert to the weapon data entries and corresponding loadouts provided in this download package

1

Perchance this is what you seek?

Glad to see our Indian Air Force boys getting positive exposure like this.