Announcements

Everyone is required to update your password for your CombatACE account now. Please follow this link to update your password: https://combatace.com/settings/password/ Please do not re-use your old passwords. We will be changing all passwords for all accounts, and you will be locked out if you don't update your password today. Spammers are gaining access to accounts with weak passwords and using those accounts to spam with. We will ban all compromised accounts that spam. To protect your account update your password.
Content count

533

Joined

Last visited

Days Won

1
Community Reputation
6
Neutral
About TurtleHawk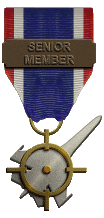 Thank you for this! I'm having problems installing. I think there is a step involving renaming an .exe to create a new game folder or something like that. I could be wrong. Regardless, I cannot get it to work. Could some one help with step-by-step installation instructions, please?? Thank you very much.

Update: Two weeks till release for those who contributed to fund.....

Lightly used, dual fan great performance. Any reasonable offer considered. I upgraded, so it's just sitting here.

TurtleHawk replied to JSF_Aggie's topic in The Pub

Thanks for the reply. I'm starting with FC3. Just saw that there's docs in the folder. Bit more complicated... I've gotten spoiled with SFP1&2.

Decided to take advantage of the sales. I can't find any instructions for configuring my gear. Nada. Can anyone help, please? Is there a tutorial or manual? Thanks

I could be completely wrong, but I think the short answer is, you can't. It's designed for SF. If it could be done, someone would have.

I'm guessing you already read this: http://combatace.com/topic/8452-multiplayer-guidelines/ Just trying to help.

Completed the single-player campaign in 4-5 hours.

Anyone know the key command to get helos to engage targets? I'm in the first mission, and they are asking for targets, but I can't tell which key to use. Thanks

I can't seem to find a key card in the manual or at the ED site. Does a keycard exist somewhere for download? Thanks for the help.

...when you look up at clouds and think, "Those aren't as nice as the latest release from Stary or ...

Ok. Thanks for the reply.

Another question. Is it possible to proceed thru a campaign w/o flying any a/c?