Content count

45

Joined

Last visited
Community Reputation
2
Neutral
About Fightingirish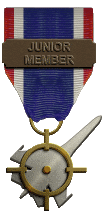 Profile Information
Gender
Location
Interests

Aviation (Obviously!), Music & Football (That's 'Real' football or soccer as our American cousins would call it!)
In my case I discovered it was a couple of dodgy stabilizer entries in the data.ini rather than the text file encoding

Yes I've also had issues with some 1st Gen a/c crashing the game when I've tried them, thanks for your replies

Sorry if this has been asked or answered before, but are there any tips or instructions on how to convert an SF1 aircraft to SF2.......i.e. changing the .ini file to unicode???? cheers

Thanks for the assistance chaps

Are there any packs out there that have WWII ground objects and AAA included for SF2?? I've had a look through the SF2 tankks and AAA packs but couldn't really find too much. cheers

Fightingirish replied to Dave's topic in The Pub

Don't know, but he was definately a Dum Fuk!!

Fightingirish replied to SayWhatt's topic in The Pub

It ended the way the last 2 series did.........Aus lost!! These umpiring decisions even themselves out.....Trott was judged as not out by the ICC after the game. Great first test tho, Agar looks a real find. Roll on 2nd test on Thursday

Thankyou for yet another wonderful addition. I'm a sucker for all things soviet/russian!!

Thankyou SupGen, used it and worked a treat!! Handy way to switch between mods

Cheers for that, I hadn't D/L the file at that point. Will try it out this evening

I'm interested in using this as I already use JSGME for IL-2 mods (I take it it's the same one?!?) How do I set up JSGME to use/switch mods for Strike Fighters??

Magnificent. Im a sucker for all things Soviet. Thanks for your good work.