Announcements

Can you lend a hand?  GET STARTED TODAY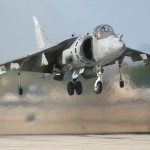 flameout513
+
PRIME MEMBER
Content count

108

Joined

Last visited
About Me
Hi, I live in Virginia retired in 1989 from the Marine Corps. I served 21 years at three different jobs or mos's. I have spent a lot of time all over the world military and as a civilian. I worked as an aviation support refrigeration mechanic in the Corps for 11 years. I love being around the aircraft and when with MAG-15 in Japan got certified for the backseat in F-4s. I was wounded twice in Vietnam.decorated by mistake once.
I was in the first Harrier squadron station at MCAS Beaufort in 1972 - 1975 VMA-513. We moved the squadron in 1974 to MCAS Iwakuni Japan MAG-12. Due to the limited range and the time due in flight we tied 12 birds down to the USS Tripoli (LPH) and set sail from San Diego.
I fully retired now ans on 100% disability with the VA. I spent 15 years working for the Federal Government before forced into early retirement due to health.
I love to travel and have spent time in Asia, Europe, Africa and Australia.