Content count

49

Joined

Last visited
Community Reputation
0
Neutral
About airvee001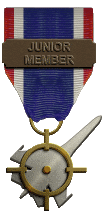 Profile Information
Gender
Location
Interests

Military aviation obviously, litterature, poetry.
Mirage 3R which was in service with the 33rd Fighter Wing in Strasbourg Entzeim.

Poor Booba; I had the honor to meet him while I was at the Air Force Academy in France Class of 2001, he is one of these who influenced me to become a wizzo. things like that happen and unfortunately we have to suck it up.

airvee001 replied to Dave's topic in The Pub

Back in the days Sans_titre.bmp

One step at a time my friend, one step at a time.

Answering all the questions at one and the same time. The model displayed here is fit with the F110GE400 engines the real one. As far as I know the A+ model on this site does not integrate them.. Not only that but it will also incorporate the Gun Bay purge as on the F14B, the avionics of the F14B (as far as what can be done with the possibility offered by the game) and a modified cockpit. It will also integrate the skins of most of the Squadrons equipped with the F14B . That is a project requiring time...two weeks(lol) but it will not disappoint you!The canard are fixed BTW

Hi everybody, Here is a little try I have done while adding the F110 that I have created. 200 knots to 600 in 24 seconds, Here is the F14B This is just a Beta Beta version I will have to wait the authorization from the MF to release it then. Thanks to JAT, Bibolicious and Capun for their precious help

That's the refuelling probe on the Mirage IVA and P. Keep up the good work pal.

By the way this is a F4E grea Job though

It might depend on the year you select the A/C you're flying the missile with.

The next poster who stirs the pot will find himself taking an unplanned vacation from Combat Ace. Cheers, the moderating staff

So I guess the answer is no...that's all I needed to know tks

what's up everybody? The topic is in the question.