Content count

50

Joined

Last visited
Community Reputation
0
Neutral
About Boltz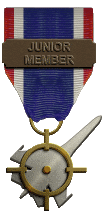 Thanks Chief...I'll check em out :)

It's been awhile since I've played LockOn, but when I did, a good site for training and tutorials was Ironhands. Link is http://flankertraining.com/ironhand/ Good luck!

Boltz replied to Foofighter's topic in The Pub

Roger that. I was on the John R. Craig DD-885. A couple months after I got off her, she was taken out and used as target practice. It was like losing a very dear friend. I actually teared up when I heard about it.

Hey Chief, that looks fantastic. Soon as the wife gets through re-modeling the house...sob, I may try a go at something similar. Got any more pics?? I'd like to study every detail possible if ya get some time.

Boltz replied to Dagger's topic in The Pub

LOL, thats a good one Dagger. I'll have to pass this along to other guys who have installed wife 1.0 and some other friends who are thinking of it.

Boltz replied to navychief's topic in The Pub

Hey Chief, happy Thanksgiving. Here's a link to Anandtech and some buying guides for different types of systems...low, medium, and high. http://www.anandtech.com/guides/showdoc.aspx?i=2282 Hope this helps with the decision making process. It's a site I use for much the same reason.

Thanks for the info, and I look forward to your review. I may need to get some pedals if it reads good.

I've seen some screenshots of this game, and had a couple questions if ya'll don't mind. Is Pacific Fighters a stand alone game, or do I need IL2 and Forgotten battles also. Actually I think what I'd like to know is, is the game better with IL2 and FB, or does it stand on its own ok. Is Pacific Fighters a true sim with fairly acurate flight dynamics, or more of a arcade type game. I'm trying to decide about picking up this game, but I really want something as close to the real thing as possible. I've got a Saitek X45, and was wondering if rudder peddals would make my simming experience that much better. Any thoughts greatly appreciated, thanks.

Hey Chief, did ya get it to work?

Boltz replied to Nesher's topic in The Pub

Well, if I remember my Navy days correctly and the "dancing", the Marines needed better boot camp training as far as leading was concerned. Now, as to keeping my boots shined and my coffee mug filled, they did an outstanding job

Hey chief, sorry to see your having problems with the update. I had one myself. Make sure you have the original EXE file, and not a nocd exe file. This seems to make a difference, at least on my system it did. Hope this helps, and hope you get everything squared away soon

Boltz replied to navychief's topic in The Pub

LOL He was one of the best (luckiest) for sure.

Thanks chief for the info. I meant to say IFR flights using the flight planner, and just went and created seperate flights from each destination. I may look into getting FSnavigator someday. Looks like a cool program.

Boltz replied to navychief's topic in The Pub

Good ones navychief. For some reason, number 7 really hit home.