Content count

3,880

Joined

Last visited

Days Won

2
Community Reputation
482
Good
20 Followers
About Nesher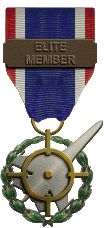 https://defence-blog.com/news/boeing-releases-video-of-newest-f-15ex-fighter-jet.html

Nesher replied to russouk2004's topic in The Pub

BTW, Yalla is originally in Arabic but used in Israeli slang

https://news.walla.co.il/item/3308989 (scroll down to watch the second video) Things are heating up here..

It seems to be the F35 demo team https://www.facebook.com/thef35/posts/2495297783867861

https://www.facebook.com/FoxNews/videos/426266884647853

In the first part they only carried 4 missiles each.. that's a bit strange, no? or for practice it's legit...?

Some bored dude decided to create these videos with info he found on the web of missiles launched at Israel... enjoy, we didn't

Nesher replied to Silberpfeil's topic in The Pub

Israel said to hit Iranian sites in Iraq, expanding strikes on missile shipments Unofficial report say that Israel used the F-35I to conduct the mentioned strikes https://www.timesofisrael.com/israel-said-to-hit-iranian-sites-in-iraq-expanding-strikes-on-missile-shipments/

Following an article I read from IsraelDefense I saw it's a bit old news but didn't hear ab out it before.. interesting.. https://www.edwards.af.mil/News/Article/1826012/f-35-agcas-recommended-for-fielding/

Quick update: showed her the trailer, told her it's coming out next year and we're going to see it in theater... she said yes without the need to convince her I also said we need to see the previous one, she also said yes... I should have went to fill out a lottery card, probably would have won the big prize that day haha See you in 2020 Maverick!!

I tried to convince the wife to see the first movie together on Netflix.. she didn't want to.. now I have a year to try convince her see the 1st one at home and the 2nd at the theater..

America, F**K YEAH! :) I was in the US 2 weeks ago (DC, MD,NY) ... so close to the celebrations ..