Content count

3,836

Joined

Last visited

Days Won

2
Community Reputation
430
Good
19 Followers
About Nesher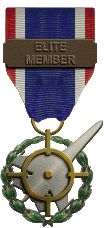 Nesher replied to CrazyhorseB34's topic in The Pub

Nesher replied to Wrench's topic in The Pub

Happy b-day & Semper Fi Marines!

The Volvo is a good choice, they have the best safety measures than most manufactures... in the good old days you couldn't destroy a Volvo

I'd prefer a car with turbo charger/s that would be comfortable like my Hyundai I30 (similar to the 2010 Elantra touring in the US)... perhaps an SUV if you're looking for a big car and not a sedan/hatchback

you tell me https://www.pcworld.com/article/2150743/antivirus-is-dead-says-maker-of-norton-antivirus.html https://blog.checkpoint.com/2016/09/29/antivirus-isnt-dead-but-its-no-panacea/

AV is not a necessity since it doesn't really work or help... otherwise, no one would have developed new technologies in the field BTW, I'm using Windows Defender (since it's free and there..) and a deception based endpoint protection my brothers(/partners) and I developed :)

It's common with malware/viruses to disable existing protection in order to start their malicious activities without a problem Norton or any other signature based AV is not a good solution (they only stop between 20-40% [at best]), try using better anti-malware... I might suggest as well to use sandbox software for unknown executables

Nesher replied to Heck's topic in The Pub

sad and horrific news... prayers for the victims and families affected!

Nesher replied to Erik's topic in The Pub

The only person people are not saying he's in a better place Thanks Hef!

Nesher replied to Nesher's topic in The Pub

I think so as well Jedi, but if there is one, it's probably Top secret and that's why nobody heard of it :)

It was nearly Black Hawk down over Staten Island — when an Army chopper was struck by an illegally flying drone over a residential neighborhood, authorities said Friday. The UA60 helicopter was flying 500 feet over Midland Beach alongside another Black Hawk, when the drone struck the chopper at around 8:15 p.m. Thursday, causing damage to its rotor blades other incidents In February, a GoPro drone crashed through a Manhattan woman's 27th floor window and landed just feet away from her as she sat in her living room.  A drone smashed into a Con Edison power plant near the East River in Brooklyn in March, causing it to break into pieces.  In July, a 52-year-old man was busted flying a drone 20 feet below a passenger jet as it was landing at JFK Airport.  In 2016, a New Jersey man, 28, was arrested for accidentally crashing a drone into the 40th floor of the Empire State Building. In 2014, a 34-year-old man was nabbed for flying one of the gadgets outside the National Tennis Center during a US Open quarter-final match featuring Serena Williams. In what is believed to be the first incident of its kind, a drone slammed into a packed British Airways jetliner in April 2016 as it was landing at London's Heathrow Airport. The plane landed safely. http://nypost.com/2017/09/22/army-helicopter-hit-by-drone/ I say it's only a matter of time we'll have "Air crash investigation" episode with a drone involved! :X

Today, the IDF announced a key development in Israel-US relations: a permanent US Military facility on Israeli soil, located within an Israeli Air Force (IAF) base in southern Israel. "We've established, for the first time in the State of Israel, the IDF, a permanent US Military facility, flying the American flag," says Brig. Gen. Zvika Haimovich, commander of the IAF's Aerial Defense Division. The facility, located within the IAF's School of Aerial Defense, will house dozens of American soldiers, permanently stationed in Israel as part of a task force. https://www.idfblog.com/2017/09/18/us-military-facility-in-israel/ New announcement for the New Jewish Year... Happy new year!! :)

Nesher replied to Erik's topic in The Pub

Nesher replied to Silberpfeil's topic in The Pub

Nesher replied to CrazyhorseB34's topic in The Pub

hope he will pull through this damn disease !!