Content count

478

Joined

Last visited
Community Reputation
2
Neutral
About catch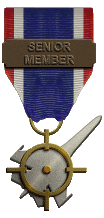 Profile Information
Gender
Location
Interests

Early 20th Century enthusiast. In particular, aircraft and aviation of that period.
It gets better and better. :whistle:

Alpha autumn textures. Coming soon.

The Harry Tate is coming and the pending new career mode will have photo recon and artillery directing functions which was the real role of the air services on both sides. "New types of gameplay, such as adjusting artillery fire or photo reconnaissance, with new interactive elements and equipment such a wireless radio and/or camera added to your plane. You can also watch real-time changes in the world based on the results of your actions such as corrected artillery fire." See here for more http://riseofflight....areer-Mode.aspx

I like OFF too and OBD have done a grand job but I have my eyes wide open to other quality WW1 flight sims that deserve support and RoF is obviously heading in the right direction.

Thanks for doing that Dagger. Much appreciated. The devs have also confirmed the below aircraft additions, There are others too but I'm sworn to secrecy as they are not officially sanctioned yet. Their most time consuming task right now is the revamped career mode so things are happily moving in the right direction to suit all tastes. Thank you for your support of RoF here at CombatAce. - Bristol F2B Fighter (Falcon II) - Bristol F2B Fighter (Falcon III) - Halberstadt CL.II - Royal Aircraft Factory R.E.8 - SPAD VII (150HP) - SPAD VII (180HP) - Sopwith Snipe

Ctrl+C (default) toggles between pilot and gunner.

Goodness ! Latest news from the RoF devs .... http://riseofflight.com/Blogs/default.aspx

For anyone where their AV has picked up trojans and quarantined them, delete them from your virus vault, then go into "system restore" and delete all old restore points or just turn it off (which does the same thing). Viruses tend to lurk in old restore points and can re-emerge at any time from there regardless of whether your AV has "removed" them or not. Reboot, do another full virus scan and repeat as long as required. Hope it helps.

At this time, ROF:ICE is available at these outlets only. Amazon.com <LI>Amazon.ca (Canada) <LI>Gamestop.com <LI>Newegg.com <LI>GoGamer.com <LI>FSPilotShop.com (Ships Worldwide)

Yes it's released at various outlets. FSPilotshop ships worldwide if you're not a US resident. http://www.fspilotshop.com/product_info.php?cPath=2_21&products_id=2610

Memories Yes I lived in England in 1980/81. I thought Nine Below Zero were pretty good but those new romantic ponces were hard to take. I had a wonderful time regardless

I have a dual core XP machine. Graphics maxed out. Runs smooth in both SP and MP. My understanding is that the dual core issue is primarily due to changes in the threading code in Win7 obviously with a programming slant toward 4-core rather than 2-core. Neoqb contacted M$ without luck. So, if M$ don't come to the party, the party moves to 4-core, but only with Win7. There is a lot of mis-information and generalisations being bandied about. I still like OFF but lol.

Tried that .... and came up with Flyboys I don't think it's possible with the financial machinations of the film industry today, particularly hollywood. Only an independent producer backing the project with his/her own money and quite prepared to lose the lot for the sake of art and realism has any chance of making a half way decent film. Hollywood is not about quality. It's about profits at any cost. And the money that actors command these days. What a joke. That's part of the problem. They're ONLY actors after all. But if idiots keep propping up this stoopid celebrity culture you get what you deserve. Never let an actor speak outside of a sound studio. They have nothing to say.

Welcome news indeed. I'm pleased for Matt and P4. A good score is VERY important and I'm sure the goods will be delivered.

Q1: Improvements; To dispense with the double-sided tape on Ursula's towel. Q2: Peter Jackson - Director.