Content count

5,948

Joined

Last visited

Days Won

24
Community Reputation
981
Excellent
37 Followers
About Erik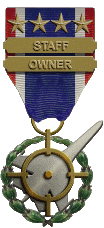 Networking
Website
Twitter

http://www.twitter.com/CombatACE

Facebook

https://www.facebook.com/CombatACE-108447789190660/
Erik replied to KJakker's topic in The Pub

Sometimes downtime is necessary because of security. I'm sure he didn't plan this.

This happens regularly. Don't worry it'll be back as it only appears to be down for maintenance right now.

The devs and the lot of you are always welcome. We've kept the runway lights on, the old wood stove is still crackling away, and there's a fresh pot in the kettle. Tie down your crate, come on in from the cold, and sit a spell won't ya? E

That title and badge went out the window with the last update about two years ago. I'm getting ready to update the site again but I doubt those badges will return. E

Erik replied to Dave's topic in The Pub

Tragedy ... but he had a great run, he'll be missed, and his legend will live on for eternity. If anyone has a chance at re-spawning it's for sure him.

Thanks for the suggestion. These are grown people and I'm not about to start changing nappies. People know what proper etiquette is some just think a keyboard and screen excuses them from a human common courtesy. I have faith everyone can and will get along. E

Erik replied to MigBuster's topic in The Pub

Hollywood? Never. Two different philosophies of making movies. One is whatever makes the most money and this production by the Pols is whatever makes the best story that needs to be told. Definitely a must see!

Let me know when that has been done. Hopefully before the Hatfields and McCoys get back to feudin' again.

I'll take my lead from Stratos so if you guys want to have a discussion about that with him that'll be great. I say this because there are conflicting ideas above, one wants it the other does not. If we decide on sub-forums I'll just need to know what to call them since I'm not up to speed on what you guys are doing individually. Again discuss that with Stratos. It is my hope we all can get along here. The goal aside from any drama is doing what you enjoy and making the community / game better with your contributions. Please be open to ideas and thoughts even if they're completely opposite from your perspective. Working together and in support of each of other is the only way to keep the enjoyment alive in what you do. Trust me when I tell I've seen strong groups of people divided and scattered to the wind over the smallest amounts of drama. Don't be those guys bitter bad blood takes forever to mend and sometimes never does. E

The resources of the forums are at your disposal. In keeping in line with Stratos' thinking you can either start separate topics or request sub forums be created. The prior is in my opinion the best way and if needed those topics can be pinned in the EAW forum, Stratos can do that but I will need to set up the sub topics if that's the ultimate way of thinking.

If you reply to an email notification from CombatAce that someone has replied to a post or a PM, please do not reply to them by email. All those thousands of emails are routed back to an email address that is not monitored and the contents of that email inbox are flushed monthly. Replying by email will mean your response will never be delivered or inserted as content anywhere. It is possible this could be a future feature but it is not a feature now. Thank you for understanding. E

We need to get someone in Denmark to head to the (Danmarks Tekniske Museet) Technical Museum of Denmark ... where this aircraft is supposed to be on display apparently as the first jet aircraft Denmark purchased. Who's going? Also see references: https://abpic.co.uk/pictures/view/1298273 https://abpic.co.uk/pictures/model/Gloster Meteor F4 http://www.airport-data.com/aircraft/photo/000412356.html http://www.airport-data.com/aircraft/photo/000836666.html https://www.jetphotos.com/photo/72366 Inspiration and History: "Denmark bought 20 Meteor F.Mk.4 in May 1949 with deliveries commencing the same autumn, after a number of pilots and mechanics had been trained in England. The aircraft belonged to 3. Luftflotille of Marinens Flyvevæsen (the Third Air Flotilla of the Danish Navy's Air Service). They were given the type numeral 43 and individually numbers running from 461 to 480. After the creation of the Royal Danish Air Force, which took place on October 1st 1950, the Third Air Flotilla was renamed Eskadrille 723 (Squadron 723) on January 8th 1951. On November 1st1952 Flyvevåbnets Jagerkursus (the RDAF's fighter course) was established at Aalborg Air Base and at the same time took over the remaining 14 Meteor F.4, as six had crashed in the first years of service. The F.4 remained in service until 1956, when fatigue and rising maintenance costs rendered it obsolete. As a consequence all but two of the remaining airframes were dismantled and used for target practice, fire drills and other useful events. The 43-461, which is the subject of this review, has the distinction of being Denmark's first operational jet fighter and is today preserved at the Technical Museum in Elsinore." That image is located here: https://modelingmadness.com/review/korean/gb/plesmet4.htm Appears to have the same aircraft number, insignia, and folding wings. The original image appears to trace back to: https://www.flickr.com/photos/alfblume/2284473292/in/album-72157638528692053/ Maybe we're closer to the mystery being solved? Wrench get's a gold star.

Cave dwelling would go against history though it is a novel idea. https://en.wikipedia.org/wiki/Gloster_Meteor Reference: Butler and Buttler 2006, pp. 28–29.