Content count

5,866

Joined

Last visited

Days Won

18
Community Reputation
873
Excellent
35 Followers
About Erik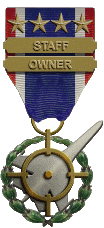 Networking
Website
Twitter

http://www.twitter.com/CombatACE

Facebook

https://www.facebook.com/CombatACE-108447789190660/
The loss of a national treasure and matriarch of the Republican Party departed her great life yesterday as a nation mourns her passing. 21 Gun S!

Calm professionalism in the midst of tragedy. Kudos to all involved and our deepest sympathies to the family of passenger Jennifer Riordan.

Erik replied to Skyviper's topic in The Pub

His service and career an inspiration to many. May gallant trumpets roar heralding him to the here after. S!

Erik replied to Skyviper's topic in The Pub

Ahhh yes and what a beautiful sound it is.

Erik replied to Erik's topic in The Pub

You should re-read the last sentence. #noteverythingisfromthemalepointofview

Scientists have discovered that anger, foul moods, fighting, distrust, and over all poor health conditions occur after eating this super food. This food is so dangerous it will almost eliminate your sex life, cause you to give up and sell all your hobbies, cause you to loose all of your money, and if that's not bad enough eventually all your friends will no longer want to be around you. We are warning every one that this food is so dangerous it should be illegal in most 50 states. It is highly recommended that you avoid this food at all costs and keep in mind it is not gender or orientation specific, this food affects everyone. Amen!

It's been a busy day. Earlier today the UPS that supplies power to all our equipment failed while in service. By failure I mean it went poof, sizzle, spark, and dark dropping all power to the machines it supports. It took a few hours to purchase a new one and have it installed in our rack. The overall downtime was approximately 3 hours 45 minutes. I apologize for the downtime. This was an unforeseen event that had no early warning signs or diagnostics. Our UPS is only designed to take over should a power outage happen at the data center and only sustain us for the thirty or so seconds it takes the data center to auto switch over to their diesel backup generators. Secondly Google Ads has made some changes that are not integrating into our site. I've been working on resolving this and all changes I make take an hour or so to take effect. This will be ongoing work until I'm able to resolve the problems.

Erik replied to Skyviper's topic in The Pub

For most aircraft that's real damage. For the hog that's a nose bleed. She's a bad ass triple redundant tank with huge teeth. Fairchild built one hell of a platform and to think that the ole hog was developed in the early 70's, in-serviced to the military in '77, and still actively flown today makes her in a league of her own. Go get a cup of coffee and remember to breath and relax when removing the seat cushion from your backside.

Your graphics environment is most likely set: YES or ON for Hardware Graphics Acceleration. TURN IT OFF. You'll have to research how to accomplish that as it's specific to OS, hardware, software, and settings.

The resize issue has to do with the center ad (in yellow in your examples). GoogleAds is limited in the way they handle and render ads so the fix for this isn't something easy like shrinking our format. As for the spelling suggestion issue it looks like that's a browser extension and if so it probably isn't updated to latest browser standards. You might check to see if there's an update for that or file a bug report with the vendor. The same would go for if the functionality is provided by an app, add-on, or installed software. Chrome from my experience doesn't act like the image you provided. Chrome (stock) will provide a red underline (as most browsers do) to misspelled words but not offer suggestions or allow you to append a dictionary like that. I'm not a fan of extensions like Grammarly, for example, that not only provide writing functions like grammar and spelling but also can and do record everything you write, for "support and betterment" reasons of course. Not the best answers but they are the best ones I have. E

Erik replied to Skyviper's topic in The Pub

I never watched the show. I did however see some newspaper articles about that sick bastard while visiting LSU.

No worries. Glad I could help and things are working like they should (until I get a wild hair and decide to upgrade again which is probably going to be fairly soon).

It all depends on who's around to review files and approve them which is why some may be fast and others slower. Just the way the site works in whole.