Content count

36

Joined

Last visited
Community Reputation
0
Neutral
About =Envy=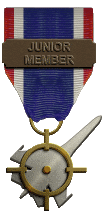 =Envy= replied to Dave's topic in The Pub

<br /><br /><br /> Happy Birthday Buddy

You are safe to download any of the mods that rfactorcentral has for download. As they are continuously updated and if they tend to be illegal they will be removed from rfc's website until further notice. Usually the F1 mods are realeased near the end of the year. It gives the modders time to gather stats and to make the cars realistic as they can be. I would expect the mods to be released within the next couple of months, giving they have modders that are working on the mods. It could be longer. So in any case download the last years set and race.

MMG's F1 Mods are all great/ Search Rfactor central to see all the ones that you can download and play.

rfactor has a 2008 mod in a work in progress. The people that made the 2007 MMG did a great job. The detail is amazing. so there 2008 version will be amazing as well. hope this helps http://www.rfactorcentral.com/detail.cfm?ID=F1%202008%20MMG

Never too serious, but always seriously fun! The perfect series if you're an occasional racer, new to online racing, or just want some after-work racing fun! Hosted by Jay "Weasel_Keeper" Jenkins and Sean "EnvyODB" Willett Wednesdays and Fridays at 9 pm eastern on SimHQ Motorsports 1 server! * * * * * * * * * * * * * * * * * * * * * * * * * * * * Next Series: Formula BMWs! By popular vote at the finale of the rF3 "series", it was decided by the race fans (participants) we should do a FBMW series for a couple weeks...staying with the fan friendly open wheelers for another series (a couple weeks at least). There's not much in the way of setups so these are very fan friendly. Formula BMWs v2.02 (be sure and grab the .02 download) http://www.rfactorcentral.com/detail.cfm?ID=Formula%20BMW Tracks (in order of loading) Daytona Road Course http://rfactorcentral.com/detail.cfm?ID=Da...20Road%20Course AF-RF1 http://www.rfactorcentral.com/detail.cfm?ID=AF-RF1 Then 3 tracks from Joe's upcoming LeMans Series 1988 SPA v1.1 (from the 1988 F1 track pack) http://rfactorcentral.com/detail.cfm?ID=F1...988%20carrera.4 Mid Ohio (no chicane) http://www.rfactorcentral.com/detail.cfm?I...%20Car%20Course Long Beach (NOT the one from the 79 track pack) http://www.rfactorcentral.com/detail.cfm?ID=Long%20Beach

Mark your calendars. The next stock car race will be at the Texas Motor Speedway under the lights. Sunday, 26 October from 12 PM to 2 PM eastern time. Download the "Ft. Worth" track and the Joel's Track Realism Patch for "Ft. Worth" from The Pits: http://www.theuspits.com/rfiles.html Other details to follow.

Here is the SITREP: http://www.americasarmy.com/intel/sitrep.php

Next race is Sunday, September 21st! Starting at 12 noon eastern time (-4 GMT). No F1 race that weekend. Track: v1.0 Alabama + Joel's Track Realism Patch for Alabama. http://www.theuspits.com/rfiles.html Same Rules: Server: SimHQ Motorsports 1 Password: Motorsports For those rookies to this: Select the Series > National Stock Car Racing 2006 Purchase a Car > Centennial, Edgar, or Titan Upgrades > be sure it is set on Super Speedway No car signups. Unique Vehicle Check is on. If you get that your car is already taken, just select another car. Only the appearance is different. The fixed setup is applied for all cars, but there are still a few changes that can be made in the garage window. Be sure and look them over. The driver aids are set on low traction control, low anti-lock braking, low stability control and auto shift and clutch. If you don't want to use any of them, turn them off. They are there to help the occasional and new racer and make the event as enjoyable as possible for all entrants. Track Settings: 20 minute practice 5 minutes quali (private qualifying - one fast lap as in RL) 5 minutes warmup 90 minutes of wracin' 2 hours total so you keep Mama and the kids happy. ;\) On Track: Full flags and pace car are in effect. If you get an unjust penalty I will clear it (if possible). Advise soon as you see it. More on this after qualifying tomorrow. If you haven't run with full flags and the pace car, don't let it scare you. We'll be there to walk you through the do/don't steps. The server is set for full virtual mirrors. It is STRONGLY suggested you make use of them. To activate, toggle your keyboard number "4" key till you see all three mirrors. There will be 10 AI cars in addition to the humans. They are set at 85% and are slow as hell. \:\) Their purpose is to make you work more in traffic, not wreck you or place in front of you. There will be a vote at the beginning of the race to determine if the AI cars should be dropped-out. The spotter's corny voice may bug you, but he can save your tail in traffic. Be sure your setting is on for him. Private Qualifying is on. That means only you will be on the track during your quali session. Just like the real deal. Parc Ferme is off. That means changes can be made till the green drops (not that the fixed setup allows many changes). Start Procedure: 1) You will enter the track at start/finish stopped on the track. 2) The safety car will run the field around at approximately 90-100 mph (160 kph). 3) Position your car in an offset to the car in front of you. 4) Maintain a constant, even speed. 5) Keep a 3 car spacing between you and the car in front of you. 6) There is one formation/pace lap. 7) Ignore your spotter yelling for you to speed up. Keep an even pace. 8) Race control will talk you through the start and call "green flag, green flag". DO NOT... 1) ...pass the car in front of you until you cross the S/F line. 2) ...run up on the car in front of you by laying back to warm your tires or brakes.

=Envy= replied to Erik's topic in The Pub

Thank you for supporting this community.

I have yet to see you race tho....*nudge*

I'll post a link to the forums when i re find it.Too many bookmarks in this browser. I'll re edit this post and put the link in.