Announcements

Everyone is required to update your password for your CombatACE account now. Please follow this link to update your password: https://combatace.com/settings/password/ Please do not re-use your old passwords. We will be changing all passwords for all accounts, and you will be locked out if you don't update your password today. Spammers are gaining access to accounts with weak passwords and using those accounts to spam with. We will ban all compromised accounts that spam. To protect your account update your password.
Content count

2,575

Joined

Last visited

Days Won

38
Community Reputation
2,107
+1000 Reputation

26 Followers
About Muesli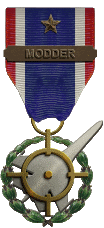 Rank

Batshit crazy... officially!

Profile Information
Gender
Location
Interests
Well, thankfully i have nothing but praise for your effort and work! You beast!😁👍

The mod looks magnificent. I love the skins but it was painfully disappointing; As with the other 3 releases though, it's a pity that LOD's are needed from Capun's...These are unobtanium for most of the CA members, including me...

I am glad that you enjoyed the hospitality, my friend!!! It will be an experience never to forget, for all of us but especially for you! It was great!

Don't make me go postal!!! ;-) NOBODY disrespects my coffee!!!! However, I gladly serve it to anyone!

Happy and proud to have been part of this epic Road Trip! As I said... there is always room at the Muesli Inn, and who knows what the future will bring!!! Damn, what a fine community we have here, guys! <3

Muesli replied to Erik's topic in The Pub

You could be a bit more polite and grateful... instead of whining like a b*tch... There are other sites and fora regarding SF where you have NO downloads unless you pay and/or register... This community is mostly a labour of love... but the site doesn't run on air... So I hope you tone down and be happy with the arrangements they made here. A lot of modders offer their work here, and a simple thank you would suffice...

11

Muesli replied to daddyairplanes's topic in The Pub

I have no performance issues whatsoever. SF2 runs very well on my rig, the only crashes that occur are those that are caused because the install is rather f***ed up... ;-) Cheers, mate

Muesli replied to trotski00's topic in The Pub

Gun Jesus is at it again!

Really? Don't be thick... I am not a native English speaker and I think I wrote it down in a clear enough way... Make an effort and use the grey matter...

PS: I can advice you to take a little more time to check the whole site and placing your next question(s) in the appropriate thread. The site isn't a maze in regards to the forums and downloads. Enjoy

Download the file and reinstall. And read the readme files if they are included.

Use the site structure, it speaks for itself. And if you can't find it here, it's not available here.

Muesli replied to Veltro2k's topic in The Pub

To you all, my friends, fellow looneys and plane enthousiasts!

There's more than one question to be asked to you before one can even proceed to answer, me thinks: -What is your OS? -Is the install an vanilla or a modded one? -Have you tried doing a new fresh install of the game? -Is the game on disc or a Thirdwire site download? And I am afraid there's not much more to be done, now... Good luck!