Content count

1,035

Joined

Last visited

Days Won

9
Community Reputation
472
Good
15 Followers
About Menrva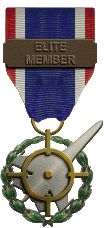 Profile Information
Gender
Location

Eterna, Republic of Hesperia
Ah, not to worry, thanks for clearing this up, mate! BTW, to remove those boxes just click on them, you should see four arrows at the top left side of it, and that means the box can be moved. Just press CANC on your keyboard and they should be gone.

From what I've seen, you didn't do anything that is so offensive, unless I missed something. I've seen people do worse things here, without even bothering to owe an apology. So, kudos to you, don't worry... and welcome!

@TempestII Sorry to bother you, I am a bit confused; it appears you quoted twice me in your latest post, but I didn't say anything, especially on the specified dates. I'm just puzzled a bit. I hope somebody did not hack into my account and write things on my behalf.

When Wrench talks, you can rest assured he is right to a high degree, he's been in the business for a long time. That being said, I am going to explain it a bit more to you: the IcelandNA terrain that comes with SF2NA is LOD based, which means that the terrain itself is one huge (and much unoptimized) 3d model put over a flat surface of water. The IcelandNA terrain uses its own set of terrain shaders; for instance, water rendering is due to two different shaders, one which controls reflectivity, another one which controls the dynamic wave movement. The other terrains like Vietnam are tile based, they use a heightmap bitmap which is responsible of the terrain's elevation changes, and repetitive squared tiles. The terrain is not a LOD, a 3d model so to speak. Water is rendered by a single shader which applies wave bump maps to a tile in accordance to the level of alpha channels/transparency present in it. To create LOD terrains is possible, but only if you have any knowledge of 3d modeling skills. A fellow modder, Stary, managed to create a simple ocean LOD terrain, which you should find available for download. But the shaders are highly unoptimized, and it's not worth to build an entire country as Vietnam as a 3d model. Not to mention that it would be difficult to add some decent texturing to a huge LOD. We don't have any real tools for creating LOD terrains. Unless you're capable of rewriting entire HLSL shaders to recreate that kind of water effect for the non-LOD based terrains, you'll have to live with what we have. The IcelandNA shaders don't work on the tile based terrains because there is no 3d model over flat (water) areas; you end up with coastline tiles being totally cut from the rendering, an awful bug.

How about it? Still a long way to go, but it's a start... Next, I'll be adding airports/airbases in Austria, Greece and Corsica, France (maybe something neutral in Switzerland too). This is the Cold War version of the terrain. A separate one will be made for the 1990s Balkan conflict and beyond. Speaking of the Balkan conflict, Udbina Air Base had been theatre of a NATO air mission. However, I've been unable to find any info about the construction year of said air base. I doubt that Udbina Air Base already existed back in 1963 (the Cold War version of the terrain spans from 1963 to 1991). If anyone is interested in doing a research about it, it'd help greatly. I have found this link which claims that Udbina Air Base existed before 1990, but no precise dates about its history during Cold War: http://www.forgottenairfields.com/croatia/lika-senj/udbina-s68.html

Ho aggiunto tutti gli aeroporti possibili (esclusi vari aerodromi sportivi minori) della ex-Yugoslavia (Serbia, Montenegro, Bosnia-Erzegovina, Macedonia, Croazia, Slovenia) e dell'Albania. Ci sarebbe spazio pure per qlc aeroporto in Austria, Svizzera, Corsica, Grecia e Ungheria. Vedrò come aggiungerli, se neutrali e giusto come eye-candy, oppure se usabili in-game. Questo terreno è la versione per conflitti fittizi durante la Guerra Fredda. Per il conflitto dei Balcani ci sarà una versione apposita che terrà conto al meglio, per quanto potrò, dei vari cambiamenti di alleanza durante quegli anni. In questo terreno vari aeroporti iniziano ad esistere/cessano di esistere a partire dalle loro date storiche (ho fatto numerose ricerche)!

Nuovi aggiornamenti, gente! L'Italia è quasi completata, poi mi manca da lavorare ancora sui Paesi dei Balcani (ex-Yugoslavia). Ho cambiato tipo di tileset, ne sto usando un altro di Stary i cui colori sono più adatti per maggior parte dell'area, a mia opinione. Ho creato anche nuove texture per far fronte a varie necessità. Ho aggiunto tutti i fiumi principali e i maggiori laghi Italiani al terreno, usando delle mappe e Google Earth come riferimenti. Credo di aver fatto un ottimo lavoro nell'imitare i percorsi naturali dei fiumi e le forme dei laghi, pur con le limitazioni del motore grafico. Giudicate voi il risultato! (i fiumi sugli screenshot in basso si notano appena a causa delle texture in uso, ma se fate attenzione noterete percorsi del tutto simili a quelli del mondo reale!). Dulcis in fundo, ecco una overview generale degli aeroporti finora presenti. Per quanto mi riguarda, l'Italia è ormai completata. Ora devo pensare agli altri Stati: Lista di aeroporti e basi aeree aggiunte all'Italia (59): Alghero-Fertilia Airport Amendola Airbase Ancona-Falconara Airport Asiago Airport Aviano Airbase Bari Airport Brescia-Montichiari Airport Brindisi Airport Bologna Airport Bolzano Airport Cameri Airport Cagliari-Elmas Airport Caserta-Grazzanise Airport Cervia Airbase Crotone-Sant'Anna Airport Decimomannu Airbase Foggia Airport Forlì Int'l Airport Florence Airport Frosinone Airport Galatina Airbase Genoa Airport Ghedi Airbase Gioia Del Colle Airbase Grosseto Airport Guidonia Airbase Istrana Airbase Lamezia Terme Int'l Airport Latina Airport Milan-Linate Airport Milan-Malpensa Airport Naples Int'l Airport Olbia-Costa Smeralda Airport Orio Al Serio Int'l Airport Oristano-Fenosu Airport Padua Airport Parma Airport Perugia Airport Pescara Airport Piacenza-San Damiano Airbase Pisa Int'l Airport Pratica Di Mare Airbase Ravenna Airport Rimini-Miramare Airport Rivolto Airbase Rome-Ciampino Int'l Airport Rome-Fiumicino Int'l Airport Rome-Urbe Airport San Pancrazio Airfield Siena-Ampugnano Airport Taranto-Grottaglie Airport Toblach Airfield Trento-Mattarello Airport Treviso Airport Trieste-Ronchi Dei Legionari Airport Turin Airport Venice-Tessera Airport Verona-Villafranca Airport Vicenza Airport Lista dei siti SAM aggiunti all'Italia (33): Agna SAM Site Amendola SAM Site Aquileia SAM Site Ardola SAM Site Barattoli SAM Site Borgo Manara SAM Site Bovolone SAM Site Brenton SAM Site Ceggia SAM Site Cervia SAM Site Codogno SAM Site Conetta SAM Site Coriano SAM Site Ghedi SAM Site Gioia Del Colle SAM Site Longare SAM Site Manerbio SAM Site Monte Grappa SAM Site Padua SAM Site Pian Del Cansiglio SAM Site Portegrandi SAM Site Povegliano Veronese SAM Site Punta Gorzone SAM Site Quirra SAM Test Range Sacile SAM Site San Damiano SAM Site San Giorgio Di Livenza SAM Site San Marco SAM Site Spangaro SAM Site Suzzara SAM Site Teglio Veneto SAM Site Trecenta SAM Site Villafranca SAM Site Lista dei siti radar Early Warning aggiunti all'Italia (12): Croce Grande EW-GCI Site Gargano EW-GCI Site Maccarese EW-GCI Site Otranto EW-GCI Site Paùli Mannu EW-GCI Site Poggio Renatico EW-GCI Site Portogruaro EW-GCI Site Potenza Picena EW-GCI Site Quaglietta EW-GCI Site Remondò EW-GCI Site Tirli EW-GCI Site Varcaturo EW-GCI Site PS: i siti SAM ed EW-GCI sono reali e prendono il nome delle località a cui si trovano vicine. Spesso sono situati in zone rurali e alcune di queste località non sono grandi né famose. Sono stato accurato con le loro locazioni, nei limiti del motore grafico del gioco. PS n°2: @paulopanz Dimmi che hai degli F-104S Italiani aggiornati! Quelli che ho hanno un flight model incasinato!

If they were not the common case, I'd like them removed, or at least not set as a default loadout. You can always add a loadout something like [STRIKE_ALARM]. It won't override the stock loadout but it will be available to users using the mission editor.

You said it! I have spent more time modding the game than flying with it. Speaking of the A-6, I enjoyed using it in the SF2NA campaign in Iceland. Low-level bombing missions while avoiding the enemy missiles, a nice experience!

Negative. The default IcelandNA terrain uses another terrain engine as well as different shaders. There's no way to have that good looking ocean on the other terrains which use the older, yet more optimized engine. Unless someone is capable of rewriting HLSL shaders from scratch and make them work in the old engine. By simply copying and pasting the SF2NA ocean shaders inside the terrain folders, the effect won't work properly; you'd see coastline tiles being completely cut and other issues. So, Gerwin's awesome IcelandNA terrain uses the old engine, like all the custom terrains in the downloads section. If it wasn't for him, many people wouldn't have been able to play IcelandNA with decent FPS. In the old terrain engine, water effects are controlled by a bitmap file, which is WATERNORMAL.BMP. Effects can vary a lot depending on which bitmap you use. Once I was using a special water bump map by Stary, which has a very strong effect. Now I am using another one with a calmer, good looking effect, which was made by luk1978. So, feel free to exchange that .bmp file with any of your choice. There should be different ones in various terrain mods by Stary and others.

Thanks, KJakker. Actually I already discovered this a lot of time ago. Now I make my planning maps in GIMP with my custom made palette.

Ditto that! Win10 used to have a number of issues at its release, but now after years of continuous updates, it's much better. Whenever I had some serious problems with my PC, I would have to reinstall Win7 and erase everything. Now it's different, Win10 can be reinstalled easily without formatting your HD. If the OS refuses to start (even in safe mode), they made it so you can access the command prompt. Thanks to this I was even able to fix a BSOD due to an antiquated DRM/driver issue, and the OS restarted correctly after doing the needed tweaks (a little search on the net pointed me in the right direction). It's a much smarter OS, so to speak. To make old games work, some old legacy components must be installed, like DirectX 9 and this: https://windowshelper.co/how-to-enable-directplay-for-old-games-in-windows-10/

About the SwedenBR terrain, it's my high quality remake of an original Sweden terrain made by gillg. The original terrain was included in The Scandinavian Front 2 (TSF2) mod package created by JonathanRL. I suggest you to download it. However, its campaigns are compatible with the old terrain, not the one I made. JonathanRL is working on a final version using my remake. I have never found a WWII campaign for the terrain I released. Are you sure it's not using the original Sweden terrain? The AlaskaBS terrain is a more accurate remake of the DBS terrain by MajorLee. There should be some very old campaigns made for the DBS terrain at the time of the old Strike Fighters Project One game. But they are so old that it's better to create new campaigns from scratch. I'm not a campaign guru (not yet) and I have no idea if someone is interested in creating campaigns for my recently released terrain packages. For you, I highly suggest this mod package: https://combatace.com/files/file/15270-strike-fighters-2-north-cape/ Carefully read the ReadMe file. eburger68 did a great number of mod packages including campaigns. The one linked above uses a huge terrain made by Baltika, which is of your interest. That terrain is unfortunately incomplete, it could use a lot of things, such as a better tileset, more airbases and so on. But IMHO it's much worth that you give it a try. For what you're seeking, I suggest that North Cape terrain more than the SwedenBR terrain I released. It's a nice companion to the AlaskaBS terrain.

You're right, Wikipedia gets things wrong from time to time. No reliable sources to confirm that claim. Someone better fix it! BTW, the photo linked by Wilches is fake, it has been photoshopped so badly...

Me too! I never touched the weapons though, just the aircraft folders and files, to resemble the stock naming conventions by TW.