Announcements

Trying to log in? Your new username is your display name (the name shown when posting). We no longer have separate usernames and display names.
https://combatace.com/contact/ for problems logging in.
Content count

730

Joined

Last visited
Community Reputation
238
Good
14 Followers
About Menrva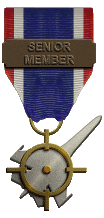 Profile Information
Gender
Location

Eterna, Republic of Hesperia
Haha, no way! Well, thankfully I am not from Rome, LOL!

Glad it works! Enjoy the terrain, it took me years to develop it!

This should happen since you don't have the Desert terrain from SF2, so you might have another SF2 title, like SF2E, or SF2V or SF2I. My terrain uses the stock Desert terrain files as a base. But don't worry, there is an easy fix. Inside the terrain folder, find the IraqWA.ini file, and open it with Notepad. You'll find that the referenced CatFile is the Desert.CAT. Since you don't have SF2, but some other stock terrain, enable a different CAT instead. If you have SF2E, you have the GermanyCE terrain, etc. So, double slash the Desert.CAT line and enable one of the different CAT files from the list below, according to which SF2 game you have: CatFile=..\Desert\Desert.CAT //CatFile=..\GermanyCE\GermanyCE.CAT //CatFile=..\VietnamSEA\VietnamSEA.CAT //CatFile=..\IsraelME\IsraelME.CAT I hope I have been clear enough. Just follow these simple instructions and let me know if it works.

A Canadian search-and-recovery mission says it has successfully found a flight test model of a Cold War-era supersonic interceptor jet. The "Raise the Arrow" project has been searching for free-flight models of the Avro Arrow in the depths of Lake Ontario since July. Over 60 years ago, nine models were launched into the Great Lake to test their flight design. Searchers are using advanced sonar technology in the underwater hunt. http://www.bbc.com/news/world-us-canada-41193900

Also, the terrain name is Desert4, not Desert 4. If you want to change the name of the folder, you also need to change name of all relelvant terrain .ini files.

You just asked for it, and now we have it on the main page. Amazing! What I have seen was a WIP, it just disappeared, but I bet Erik is still working on it as we speak. Thanks Erik, your work and care is very appreciated! And thanks for asking about it, KJakker. On the old home page layout, the list proved to be much useful.

zachtan, I've sent you a PM with some surprises. Cruising the net, I found all plane skins extracted from the PS2 games: AC04, ACZ and AC5. They can be used for reference, colour choices, etc. I have no particular requests, but I think it would be great to have the Mobius F-22A and F-4E Phantom II, the Razgriz F-14A and some cool Ace Combat Zero plane skins of the enemy ace squadrons (Rot, Wizard, Sorcerer, Schwarze, etc...)

I don't remember how big is Sweden represented on such terrain. If it's just a minor portion, I'd say to keep it NEUTRAL.

Well, could always be fake news. In these times, you never know. I hope it's not real, otherwise it means there are serious cases of insanity spreading in the US.

I have read about it too. Also read that Italo-Americans in the Big Apple didn't take it too kindly. What a stupid, f*ckin idea.