Content count

5,389

Joined

Last visited

Days Won

22
Community Reputation
1,245
Excellent
15 Followers
About allenjb42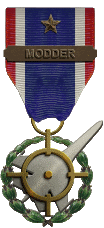 As the humanitarian crisis in Ethiopia worsens, Djibouti becomes one of the main gateway hubs for international aid into the region. Transport aircraft of all shapes and sizes enter the pattern to bring in much needed supplies..... It's exhausting work for the flight crews, but even the tragic crash of an Italian G-222 who's pilot reacted just a little too slow to a vicious downdraft doesn't stop the activity at the airport for long... Local airline services continue too.. Aid is transferred to a variety of tactical transports for the onward journey into Ethiopia A virtually unmarked Boeing 707 cargo bird is next in on finals It's paperwork says it's a charity charter flight bringing in medical aid from Bahrain, but if so why does it taxi over to an isolated area of the military part of the airport on landing before proceeding to the civilian area to offload it's cargo? And who were the guys hurrying from the briefly halted 707 to a waiting USMC CH-53E that received immediate permission to take off and set course for the Ethiopian border? To be continued....

17 September 1944, Operation Market Garden gets underway...

Turning and burning with a couple of USMC FA-18Ds

All dressed up with nowhere to go - Eagle Claw F-4Ns

Somewhere over Eritrea... Our hero lives to fight another day...

Great mission and a good story Stratos! Lakenheath F-11Fs on a trip to Wales...

The He-111E with the stepped cockpit would be good for a Spanish Civil War mod.