Content count

3,673

Joined

Last visited

Days Won

18
Community Reputation
730
Great
13 Followers
About allenjb42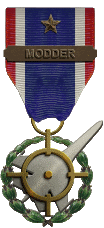 Tonight's film is everyone's other favourite F-14 movie.... (Dialogue is courtesy of imdb) Captain Yelland: Alert One this is Eagle One, what've you got? Pilot: Two Japanese Zeroes, sir. Captain Yelland: Two what? Pilot: Two Trophy Class Mitsubishi A6Ms in original condition, complete with all markings. I mean, they look brand new sir! Captain Yelland: Have you been spotted? Pilot: Negative, we're right in the sun at their 6 o'clock high. Captain Yelland: Stay in visual contact, take no action without clearance. Pilot: Wilco Eagle One, out. Captain Yelland: Eagle Control to Alert One, you are clear to arm, but don't fire. Throw them off, play with them, but do not fire. F-14 pilot #1: Affirmative! F-14 pilot #1: Say, Fox... that woke 'em up F-14 pilot #2: Yeah, but I think we should give 'em another shot! [one of the F-14's barely dodges a burst of gunfire from one of the Zeroes] Pilot: Why the hell are we playing with these guys? Captain Yelland: Alert One this is Eagle One, you are clear to fire. Splash the Zeroes. I say again, splash the Zeroes... F-14 pilot #1: Eagle Control, Alert One. Splash two, repeat, splash two. Possibly one survivor in the water.

VF-84 Jolly Rogers CAP flight standing by to launch...

11

Mosquitos and Beaufighters of the Banff Strike Wing, with RAF fighters flying top cover, launch to attack a German convoy...

Yes please! Do you have one for Midway also?

Lol, I wish! Been slaving over a hot calculator all afternoon :(

Do you have any plans to upgrade this and the Midway terrain to SF2 standard Kevin?

September 15 1940 saw huge air battles over South-East England. It is now remembered as Battle of Britain Day...

Sometimes on a lazy Sunday you just want to relax and watch a classic war movie like 633 Squadron...

11

Surely that was a MiG-28?

There's plenty of A-6 action to be had here, including instructions for making them flyable:

Don't forget these guys...