Content count

588

Joined

Last visited

Days Won

9
Community Reputation
1,084
Excellent
17 Followers
About Nyghtfall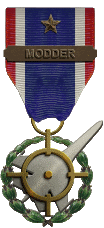 All A-4E-based Cockpits are repainted and have updated inis (all E, F, G, H, K). A-4A to C and L are still missing. I started work on the B though.

FRONT and BACK are correct.

Nyghtfall replied to Skyviper's topic in The Pub

There are several similar pics on the net. If someone landed on the wrong carrier, the plane was "decorated" in special ways. ;)

I don't know if SF2 alone is enough - trial and error here I guess. I just reinstall all games, delete the clean stuff in the directories and copy the old modded stuff in those directories. You only need options.ini and versions.ini in the users-directory at c:, everything else therein can be deleted, if you move the mod-folder to another location.

You can do a clean install of all SF2 games to a directory you want, start them once after that to let them create the files in the user-folder. Then change the options.ini to your needs. All other stuff (except versions.ini) in the users-dir can be deleted then. Then copy your modded stuff then to the directory you named in the options.ini.

nice work! you've got a spelling error on the mentioned sticker - greather - get rid of the "h" and another 2 in the second to last one - befor --> before, and separaded --> separated sorry for nitpicking

The Sticker says: "WARNING HERMETICALLY SEALED UNIT DO NOT SUBJECT TO PRESSURE DIFFERENTIAL GREATER THAN 15 PSI" Here's the template for the old Walleye model I once did. Maybe it helps a bit. Template_WalleyeI_NF.7z

Here you go, repainted LAU-7-Rail Have Fun! LAU-7_A4K.7z

VFA-127, Double Nuts, 1986

Your tga seems to be fine. It works perfectly as a decal on a plane - only the tower is visible. Pure guesswork here: Maybe tgas (or transperency of tgas) do not work as texture-file on a 3d-model?

A quick look in some stock plane inis showed that loading-screens are always referenced for stock planes as <name of plane>_loading.jpg (<name of plane> is the same as the foldername of the plane). TW just didn't put a separate picture in there. So if you put a picture in the plane's mainfolder, it should work.