Content count

830

Joined

Last visited

Days Won

70
Community Reputation
2,758
Excellent
18 Followers
About yakarov79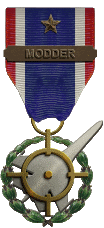 Networking
Website

https://strikechoppers.wordpress.com/
Israel is using Mk83. In 2015 US government approved 500 JDAM kits for 1000lb in Israel. So i'm assuming they still have Mk83 in stocks. Iran was one of the users also. I have somewhere pic of Tomcat (!) conducting test with 1000lb bomb long before Navy.

On Gr.3 nose houses only a Ferranti LRMTS - laser range finder and marked target seeker. That latter could not illuminate targets itself but acquire targets that were marked by other lasers.

you need only TW plugin in your plugins folder in the main 3dmax folder.

Good to hear from you again. I will continue with Hustler cockpit then...just in case.

Am not saying yes...am not saying no. Having this in mind for some time already... Not to mention that there is a working blender exporter...

yea.you are right.... New B-57 with dedicated pits needed indeed! as for Patricia Lynn checked my Big Safari book. No weapons as bomb bay was modified with KA-1 mounted vertically, KA-1 mounted for an oblique view left side, K-477 vertical day/night and Reconflex IR line scanner. 55-4245 was PATRICIA LYNN 1 55-4243 was PATRICIA LYNN 2 (lost 5 August 1965) 55-4249 PATRICIA LYNN 3 (first equipped with terrain following radar) in Nam since December 1964 55-4237 PATRICIA LYNN 4 (in Nam since December 1964) 55-4264 PATRICIA LYNN 5 (in Nam since 22 November 1965 - first black paint - later all remaining aircraft also painted. lost on 28 October 1968) - replacement for Patricia Lynn 2 - so there were never 5(five) B-57E at the same time.

Good work on those planes ! Indeed we could use new ones. how about someone will do fake pilot nose of G...for stock TK B model ?

Post-apocalyptic Mad Cobra Max not flying but base on flyer.... just havin fun ...

Hoping for templates...or better Israeli ready skins.

11

Imagine what you could achieve with BM and SM !

one above is available only for few...coz it is ripp from.... Ace Combat Assault Horizon. So...