Content count

60

Joined

Last visited
Community Reputation
4
Neutral
About spook27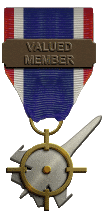 We have a thread on SAS called STEP BY STEP Do each one in turn and it really is that simple. http://www.sas1946.com/main/index.php/topic,47647.0.html

Yes - and there is one elephant in the room that a lot of people have missed on this thread - TD-412 - The Team Daidalos 412 Patch sorted out the Java wall, very much improved the AI, added Taxi to park and the AI formation mod. The reason, by the way, we don't just add TD-413, is that Team Daidalos changed base code several times and broke huge amounts of mods. Instead we will be retro-fitting the features we want from 413. SAS1946.com has embraced the positive things that TD added and fixed the ones that they broke. This version, 412-CUP, is likely to out-last anything else and is easily the most functional Il2 version ever with more mods being based on it as we speak. So why even do a super-pack, I can add my own mods? Seriously, we have been working at this for years and if you tried to do this one by one mod at a time - it would also take you years. Instead we invite anyone to take what we have learned together, and compressed for convenience and performance, and just throw it on top of Il2 patched to 412. That's it, and it works. Now about old 'stock' campaigns. 409 is obselete - sorry but its true. No stock elements of the old game have been removed or modified. However, the old stuff of previous versions is showing its age these days. We have tools and features for the new campaigns and are making them. The new CUP Mission Centre opened yesterday at SAS after a year of solid development on CUP. You think its large? I have FS9 and FSX installs that tip 90Gb each, easily. For Il2 CUP, I have everything there is for 412 - aircraft, maps, vehicles, ships, armour and more that is in testing. How much room on my drive for that lot? - 80Gb! Compressed to SFS format. Un-compressed, by the way, the mod content of CUP would be around 8 times larger! That's why we compress it and that's why you don't want to be doing this on your own bit by bit. Instead the CUP forum users report issues and make requests. Most 'problems' come down to people adding mods themselves, missing a step and calling for help. We do help and we have a good disciplined approach to modding the sim SAFELY. Consider this - There are TWO parts to the CUP Install, Two component parts that make it work. 1) SFS content delivered to the appropriate folder SFS_WAW or SFS_DOF etc. 2) The MOD folder that configures that content. So, if you have the SFS files you have the right content. Here's the thing, the SFS files are updated by adding new ones. They go from WAW01.sfs to WAW65.sfs currently. They sit in your SFS_WAW folder and DO NOTHING to the main sim until activated or referred to by the config folder, in this case #WAW. 3) Size of #WAW - the crucial mod folder? 107Mb - All that content is safely backed up if you have the SFS files and is controlled by a folder of 107Mb! Pretty easy to back that up don't you think? When modding we regularly smash the sim. We break it deliberately when testing. Throw away your entire #WAW and add the last one we uploaded? - Its all working again! We have people modding and trying out all sorts of stuff in total safety because they are backed up. Only today I said to a guy in Italy, "sounds like you have hosed the Mod Folder for #JTW, please delete it and re-add the one from JTW Part-09. Next post, "thanks its all working again." This is NOT a complex install procedure - the content is in SFS files because its safe and foolproof - and your mod folder, that talks to it, is tiny. Even Team Daidalos would have to go a long way to match CUP. Yes, I speak as one of the CUP designers, but I promise you this: CUP will be around a lot longer than anything else in the modded Il2. There is absolutely nothing that comes even remotely close to it. AND ITS SO EASY! For me personally; the biggest advantage over any other sim on the market, new or old, is the Il2 tool of tools, Full Mission Builder, FMB. FMB allows for detailed mission design to a level not seen before or since. FMB is the beating heart of our simulator and the reason I am convinced of its longevity. Next up, if you are still interested, I will be happy to tell you about CUP - The Jet Age, our perfect helo model for the Hind-E, the VTOL FM for the AV8B, fully working HUD and how we track and kill multiple targets with SAHR missiles, like Aim-7 Sparrows and how our AI aircraft taxi to and from the active like a proper flight simulator. The old Il2/1946 versions 409/410/411 are long dead and buried. Long live CUP-412...

A few things to mention about CUP: Install is a real easy drop into the folder type - no editing - very, very, very simple. SAS and Hangar-19 (test group) test these packages over Skype all over the world and everything just drops in on top of the previous. I designed it that way. Second; it is all properly compressed to SFS file format. You need the SFS files and the mod folder to config each module. But the mod folders are small and kept that way. Its real easy to make a seperate install folder to test this - pretty soon you will throw your old stuff away... Third; A comprehensive online manual details content and credits. However, each install part is so easy the readme covers it, just drop it in. Fourth: We have created some 'Restore Points' along the way - so occasionally you replace your small mod folder #DOF or #WAW or #JTW or #TGA, with a new one supplied - bingo you are fully up to date again with a foolproof backup in place. Fifthly: We have a CUP User Forum because people still like to push the envelope, mod and suggest things. The Forum is very dynamic and always finds the answers. The most important thing, I think, is the simple Step by Step Checklist, with links. It is real simple - and mods the Il2 sim out of sight... One more thing: Talking about the modern jets and their functionality: New keys are mapped to select weapon types, cage and uncage seekers, and we have a real crew. Even as a single player your AI WSO is in the cockpit with you, and the GCI is talking to you from the ground (if that feature is written into the mission) working to spot threats and lock targets as you fly. His messages come up on screen and fade in a few seconds automatically. In an engagement you are constanly fed SA on air and ground threats too. The F4, one of the first mods of this type, is yet to be updated with a full HUD and avionics suite. We have the analogue gauges and the WSO which works well for now but it will be upgraded further. The F/A18, AV8B and F16 were modded later and have all the latest avionics already added too. These modern jets are just like playing in SFP2 but with access to the unique 'Full Mission Builder' - which is Il2's greatest asset, especially in 412-CUP. We can spawn anything anywhere - Helos can start up anywhere we put them (little field FBOs for example), AI jets start in their revetments and taxi to the active, and we have in-flight re-fueling too! As it stands Korea, Vietnam, Falklands, the Middle East etc are looking very good right now with the list of features still to do shrinking every day! The Jet Age Part-09 will be released next week, adding a bunch of new aircraft and features. There will be some major surprises, a new interactive GCI and FAC, many new aircraft and a new mission pack previewing some of the new campaigns, so check the CUP Forums next week!

Beautiful phrase, spot on, should be on the mainscreen - and is also precisely the reason so many people love this era!

Hey you guys, lot of controversy over this footage. I think it looks real and scary as hell! Good flying though, what do you reckon?

spook27 replied to Lt. James Cater's topic in The Pub

I'm moving to Adelaide, permenantly, on Christmas Eve! You can keep England, its finished...

spook27 replied to Typhoid's topic in The Pub

Glad you did, thanks. Just like the first Flight Unlimited, which had some fiendish aerobatic 'hoop' courses...

Me too, excellent campaign with a lot of good action down south.

Yankee Air Pirate did it, here is my AAR on the mission at SimHQ http://www.simhq.com/forum/ubbthreads.php?...880#Post2479880

spook27 replied to Silverbolt's topic in The Pub

Gorgeous! Especially the RAF Skin.

I suggest we wait for the next instalment of YAP, check this out! Yankee Air Pirate tames the Huey

Flyin' too straight man! I showed you how to hit that and get away!

I appreciate everybody's interest in my initial idea. However, if in the future I post a full campaign there are a few issues to deal with. Firstly, such a campaign would only work for YAP customers, because the YAP team alter the target structure of the terrain and present a war that spans Hanoi to the Mekong Delta, as it really did. Secondly, there are issues with getting AI helos to behave themselves and there are more and better helos on the way. As you can see from earlier posts, the YAP guys are working on helos and will present some missions, indeed they already have put out some missions with a new Super-Jolly. Thirdly, I started flying all these single missions from YAP and discovered something else. Detail, incredible detail. Missions so beautifully written that a campaign sequence looks a bit 'lite' in comparison. A series of YAP Huey missions is certainly going to be better than any campaign. I don't know exactly what they are doing; I'm only a customer. But I have spent a lot of time flying all the YAP missions I can, and I am not even halfway through all they have produced, including several new Helo missions! Fourthly, they set the bar so high! If in the future the flight-model and AI issues are solved (I believe they will be) and a 'Chickenhawk Campaign' is presented. Such a campaign will certainly use many YAP elements and will have to be done with their co-operation, or at least their approval. So we shall have to wait and see what comes along. I'm sorry it has to put on the 'back-burner' for now, but I believe it will happen – and it will be worth waiting for!

Excellent news! I have been flying Yankee Air Pirate missions for months now, it's incredible the amount of new sruff YAP adds to the basic WoV sim.