Announcements

Everyone is required to update your password for your CombatACE account now. Please follow this link to update your password: https://combatace.com/settings/password/ Please do not re-use your old passwords. We will be changing all passwords for all accounts, and you will be locked out if you don't update your password today. Spammers are gaining access to accounts with weak passwords and using those accounts to spam with. We will ban all compromised accounts that spam. To protect your account update your password.
Content count

3,613

Joined

Last visited

Days Won

1
Community Reputation
231
Neutral
17 Followers
About Typhoid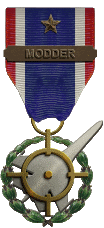 Profile Information
Gender
Location

Colorado Springs, Colorado

Interests

Retired NFO

Defense Contractor
My first question is what form of execution is most appropriate

I was riding in the back, not a pilot and not an LSO. But watched a lot on the PLAT and listened to the pilots.

Typhoid replied to Erik's topic in The Pub

Quite an accomplishment! Congratulations!!

a couple of comments - On the accident. Left of line up on roll out, settled in close, power/burner added too late. The LSO's call for power. On the first leaked video you can hear the engines spooling up but almost at the ramp. Ward Carroll (highly recommended!) and his two pilot and former fighter CO's does an outstanding job of analyzing it. A lot of technical stuff way better than when I was riding along in the back. my next comment builds on what Ward and his pilot colleagues, leaders of sailors, comment on regarding security and the accident board process. What. The. Hell!!!!! The "Oh Well" response by the PAO just adds fuel to the conflagration of what used to pass for security. The wholesale leaking of stuff is astonishing and jeopardizes the investigative process and the security of the ship. How does EMCON and OPSEC work if sailors can upload everything to the internet? it will be interesting to see how what's left of this process plays out.

Typhoid replied to Wrench's topic in The Pub

Not quite the last survivor. There are 3 more, one of them locally here whom I spoke about at our annual Dec 7th Ceremony where I was the keynote speaker. Bruner is the last to be interred in the Arizona. The remaining 3 will be laid to rest when their time comes with their families in their homes. Fair Winds and Following Seas

thanks! tape one at 5:13 "OK, he's got a missile off" at 6:22 "good chutes" tape two same thing at 5:15, again at 12:30 in each of the tapes at that point at about 4 miles range you can hear the call "OK, he's got a missile off" The Migs apparently fired an IR Apex in a head on situation.

There are several different tapes of the audio from the different cockpits and over the radio. When it was going down as it happened, i did not hear the call about the Mig firing a possible Apex. At that time during the engagement the 6th Fleet Commander (Vice Admiral Williams) asked his 6th Fleet TAO (me) whether or not the Migs had fired, to which I responded- don't know. That time corresponds to when on one of the cockpit tapes you can hear one of our guys call a possible Mig missile launch. when I reviewed the cockpit tapes and audio after the fact, prior to release, that was not clear. If you do an internet search there is one of the tapes out there where it sounds like one of our guys makes that call, but again not clear and might have referred to a visual on one of our missiles. We do know now the Migs never activated their radar, although we did not know that as it went down. The Migs flew a hostile profile consistent with a radar launch, but could also have been an IR launch which a version of the Apex could have done. I've never heard in the later analysis for sure whether or not the Migs fired. I leave it out there from one who was on the scope and on the radio through the engagement, that maybe.

My recollection is that at least one Apex was fired during the engagement. Whether IR or unguided was unknown. Our understanding is that neither Libyan pilot was located and rescued.

working with nvidia we found the solution. It is a combination of older video drivers and settings. I am back in (occasional) business. if anyone needs the technical how-to, I can provide.

up until the last nvidia driver update it was all working fine. Now they've all crashed and won't run. has anyone heard of a fix?

Typhoid replied to KJakker's topic in The Pub

Typhoid replied to Wrench's topic in The Pub

Merry Christmas all The Red Nomex Aviator On the night before Christmas my ship was at sea, A big flat-top "bird farm" from the land of the free. Cruising the ocean at "the tip of the spear", So everyone home could sleep sound with no fear. Flight ops had ended hours ago, The day crew had turned in and gone down below. Night crew was doin' their maintenance checks, The aircrews and pilots were gettin' some rest. The cooks in the galley were fixin' Mid-rat's, The Air Boss and Cap'n could finally relax. CIC called up said something's inbound, Prob'ly the mail plane, a C-2 Greyhound. Stand clear of the foul-line, one to recover, "Angel" is airborne, to starboard he'll hover. Spotters see only one red blinkin' light, No markers on wing-tips, now somethin' ain't right. All eyes are watching but no one believes, What comes o'er the round-down, bold as you please. Nine deer and a sleigh, no tail-hook or tires, How does Paddles grade a trap with no wire? A red Nomex flight-suit, of course gloves that match, And S. Claus printed on his aviator patch. Why, it's old Santa Claus wearin' goggles and leather, With bags full of Christmas cards, presents and letters. Don't stand there gawkin', froze in your tracks, Give him a hand with unloadin' those sacks. The bags are all carried to the mail room below, And after a pre-flight, Santa's ready to go. The cat-crew is wondering now which hold-back pin? Santa just laughs then he's airborne again. We didn't hear jingling bells from his sleigh, Ol' Santa was whistling Anchors Aweigh. Off the angle-deck, over wave-caps of white, Even without afterburners he's soon out of sight. We all stood there doubting what we had just seen, But the deer left a present, smelly and green. Over the side with all the deer turds, Don't want them things fod'in one of our birds. Tho' that night happened many long years ago, Santa still travels to our ships on the foam.

that is an astonishingly stupid quote since the areas held by the US Kurdish allies are the ones taken from IS. The US and our Kurdish allies are systematically destroying IS. now the Turks......