Content count

3,593

Joined

Last visited

Days Won

1
Community Reputation
215
Good
16 Followers
About Typhoid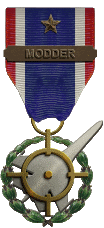 Profile Information
Gender
Location

Colorado Springs, Colorado

Interests

Retired NFO

Defense Contractor
"which by the way had to take at least 5 minutes itself to coordinate through all those agencies" on a scramble that's about 5 seconds......

This is way cool. A cockpit camera catches a demo flight over Oshkosh. Watch the G meter when it is in view. I don't know how he managed the camera but a spectacular view!

I helped set some of this stuff up back in the day. There are a few things they left out.....

Typhoid replied to Skyviper's topic in The Pub

sometimes. usually not. but in carrier ops, the airfield has a tendency to move and can avoid the thunderstorms or move through the line and pick up the planes on the other side. Lots of options.

1

the trick being to pick second rate opposition.....

a retired old guy working as a contractor maybe.....

Typhoid replied to Erik's topic in The Pub

yea.... There actually was a gent named Darling in my preflight class. It was quite entertaining seeing the hard bitten DI's walk around that one!! (they managed....!!)

Typhoid replied to Gepard's topic in The Pub

Typhoid replied to Erik's topic in The Pub

HaHa!! have heard variations of this for years - always hilarious. true story - On a long cross country we were working the HF and managed to hook into a CB channel and chatted with some truckers. One of them asked who we were and we said were a radar tracking plane. His question was whether we could track trucks - and I said yes, and I'm holding you 14 over the speed limit. Turns out that was dead on. He and everyone else on the channel are now True Believers.....

Typhoid replied to Erik's topic in The Pub

helluva good job in a tragic situation

Well, two days ago when I set up the download it was the old 1.0 version

I'll check in a couple of days, thanks!