Content count

3,598

Joined

Last visited

Days Won

1
Community Reputation
216
Good
16 Followers
About Typhoid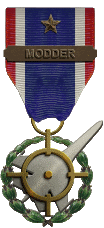 Profile Information
Gender
Location

Colorado Springs, Colorado

Interests

Retired NFO

Defense Contractor
Typhoid replied to Skyviper's topic in The Pub

F-14's on Midway were an emergency divert and they were treated carefully. The CO made it Very Clear that no "tagging" was to be done. We had an E-2 execute a directed, emergency divert due to zero zero weather. They were not treated with such restraint... some of it was pretty artistic. I had the clean up crew leave some of the more entertaining stuff on.

It wasn't a transport. It was an electronic surveillance aircraft and part of the Soviet, er Russian, air contingent in Syria. The aircraft was clearly part of the Soviet, er Russian, air effort against the rebel stronghold and happened to be in the wrong place at the wrong time as the Syrian air defense artillery forces let loose against the Israeli strike against Iranian forces in Syria. The Syrians locked up and fired an SA-5 on roughly the threat bearing and took out the Soviets, er Russians. I was having flashbacks reading this all - IL-20 Coot and SA-5. Old systems. So the Syrians did similar to what one of our own CG's did some years ago in the Persian Gulf, i.e., while under attack locked up and fired on an aircraft on the threat bearing. Oops..... Given that in this case the Russians were engaged against our common enemies (ISIS, Al Queda, Nusra front, etc.) we were on the same side, sorta. being taken out by your own really sucks. I salute some brave airmen taken out in the course of their duty.

Typhoid replied to MigBuster's topic in The Pub

They can only screw this one up

what it looks like is they put a new coat of paint on an old airframe and some off the shelf avionics from some standard company outlets. whoopee...... They did the same thing with some old Soviet subs a few years back. Repainted them green and called them 'new". they are the laughing stock of the world - but for internal consumption to a domestic population that has nothing but censored Fake News from Iranian propaganda outlets - its GREAT! (and anyone who says doubts about it will have their lips sewn shut)

"which by the way had to take at least 5 minutes itself to coordinate through all those agencies" on a scramble that's about 5 seconds......

This is way cool. A cockpit camera catches a demo flight over Oshkosh. Watch the G meter when it is in view. I don't know how he managed the camera but a spectacular view!

I helped set some of this stuff up back in the day. There are a few things they left out.....

Typhoid replied to Skyviper's topic in The Pub

sometimes. usually not. but in carrier ops, the airfield has a tendency to move and can avoid the thunderstorms or move through the line and pick up the planes on the other side. Lots of options.

1

the trick being to pick second rate opposition.....

a retired old guy working as a contractor maybe.....

Typhoid replied to Erik's topic in The Pub

yea.... There actually was a gent named Darling in my preflight class. It was quite entertaining seeing the hard bitten DI's walk around that one!! (they managed....!!)

Typhoid replied to Gepard's topic in The Pub

Typhoid replied to Erik's topic in The Pub

HaHa!! have heard variations of this for years - always hilarious. true story - On a long cross country we were working the HF and managed to hook into a CB channel and chatted with some truckers. One of them asked who we were and we said were a radar tracking plane. His question was whether we could track trucks - and I said yes, and I'm holding you 14 over the speed limit. Turns out that was dead on. He and everyone else on the channel are now True Believers.....