Announcements

Everyone is required to update your password for your CombatACE account now. Please follow this link to update your password: https://combatace.com/settings/password/ Please do not re-use your old passwords. We will be changing all passwords for all accounts, and you will be locked out if you don't update your password today. Spammers are gaining access to accounts with weak passwords and using those accounts to spam with. We will ban all compromised accounts that spam. To protect your account update your password.
Content count

23

Joined

Last visited
Community Reputation
2
Neutral
About Spooky667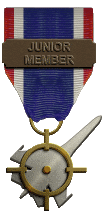 Profile Information
Gender
Interests

Former F-4F Phixer at FW71"Richthofen"
Spooky667

changed their profile photo

Did anyone have an idea or a tip, how to integrate the radiomenu on the Thrustmaster Warthog System? I mean pressing a button at the throttles to open the radiomenu , and then switch with annother to the wingman, or flight, or groundcontrol.... Thank you guys...

Das mit der cat habe ich hinbekommen. Danke für die Hilfe... Bei den Flugplätzen bin ich noch nicht weiter...

Ok... Kannst du mir das mit nem Beispiel erklären? Ich weiss nicht, welche cat ich habe, bzw was ich zu Nr.2 eintragen muss...

Nach langer Zeit wiedermal eine Fachfrage. Habe auf verschiedenen Terrains das Problem, das der komplette Asphalt, sprich Start-Landebahn, als auch Taxiways nicht vorhanden sind. Die Flugzeuge stehen auf der grünen Wiese. Jemand ne Idee warum, und wie man das ändern kann? Das andere Phänomen exestiert auf dem US southwest Terrain, da stehen die Maschinen quer und ineinander mittig vorm Start auf der Bahn. Vorab, Danke für die Hilfe

Spooky667 reviewed Soulfreak's file in F-4

Spooky667 replied to Florian's topic in Deutsch

Jetzt schonmal alle Daumen hoch... Wenn du das umgesetzt bekommst, das wäre der Wahnsinn...

Yap, i know, they are standart... i`m looking for a landbase to train carrierlandings, not for emergency

i was only searching for an airfield to train carrierlandings... Like the US Navy does it in Lemoore...

Hey there, is it possible to create some arrestings cables for landbases? think its funny, to practice landings on land, before join the carrier....

Spooky667 replied to Spooky667's topic in Deutsch

Vielen Dank für die schnelle Hilfe... Funktioniert einwandfrei....

Spooky667 posted a topic in Deutsch

Wieder mal eine Fachfrage an die Experten hier.... Habe einen neuen PC mit SSD und HDD. Ich habe SF2 auf der HDD installiert, der Ordner "Gespeicherte Spiele", halt der zum einefügen der Mods, befindet sich auf der SSD... Kann man das ändern??? Vorab Danke für eure Antworten

@ ravenclaw... Danke für die Info. Da bin gespannt, wenn es etwas Neues in Sachen F-4F gibt.

Danke Gepard für die schnelle Hilfe... Die Kanonen der A-4 schweigen

So, nach knapp einem Jahr mal wieder ein paar Fragen. Bei der F-4F ICE habe ich das Problem, das der HPC-Tank, also der 600 Gallonen Tank nicht auftaucht. sprich in sämtlichen Konfigurationen fehlt er. Bei den F-4F-Modellen klappt es komischerweise. Weiß jemand Rat? Da ich ein großer Fan von Übungsflugbetrieb bin, möchte ich gerne meine Flugzeuge asymetrisch beladen können, z.B. nur eine Sidewinder, anstatt zwei bei der F-4. Ebenso würde ich gerne den ACMI-Pod als Beladung nutzen. Leider gibts den dann auch nur doppelt,oder auch garnicht, oder an seltsamen Stationen. Kann mann so etwas ändern? Ebenso habe ich mir die A-4 in der Zivilfirma-Ausführung hier runtergeladen. Ziel war es, den Übungsluftkampf Luftwaffe-Zieldarsteller hinzubekommen... Lief auch ganz gut, bis die A-4 plötzlich aus ihren Kanonen "scharf" schoss...Böse Falle... Lach. Gibts auch da eine Möglichkeit, das zu unterbinden? Danke für Antworten im Vorraus!!!