Announcements

Everyone is required to update your password for your CombatACE account now. Please follow this link to update your password: https://combatace.com/settings/password/ Please do not re-use your old passwords. We will be changing all passwords for all accounts, and you will be locked out if you don't update your password today. Spammers are gaining access to accounts with weak passwords and using those accounts to spam with. We will ban all compromised accounts that spam. To protect your account update your password.
Content count

323

Joined

Last visited
Community Reputation
27
Neutral
About MarkEAW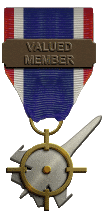 Profile Information
Gender
Interests

European Air War Gameplay and Technical Help Support
Networking
Website

https://eaw.neocities.org/
How to win Medals and a target points chart. Resurrected various text about this old game, including info about getting Medals Check it out, You'll have to scroll down a bit: https://eaw.neocities.org/flight-training-testing#misctact I learn something new each day I research this game! You will too, after I edit the info into a readable and understandable format! I have done that with 99% of the info on my site. I there's something needing attention let me know.

I've used some new and old info to complete this new page on my web site. Its a performance record. Of my test of EAW. I haven't recorded anything for v1.2 as it does not have a Frames counter, so I'll have to use an nvidia program to give me results overall. I have used the un official versions,. I use v1.28 a lot, both GoG(w/wrapper) and without a Wrapper, both in DX3D mode. Here's most of my tests currently: https://eaw.neocities.org/performance.html Anyhow if your interested in posting your results I'd be glad to see them. I'm going to ask them to be for a certain version of EAW and one resolution, as this is best to get everyone's results. (see Help Doc)

Bumping this. I edited the first post. Currently , win10 native run of EAW gives 15fps with no wrappers or tweaks. All versions with no wrappers. Why? I don't know. According to my records I was getting 38fps (1024x768 Full Screen) a few years ago. Same everything. (About half of what I was getting on Win7). This applies to all non wrapped versions of EAWv1.2 in Direct3D Mode. Including the un official builds UAWv1.28-1.60. So IDK. But any how good luck with the ACT toolkit!! it truly helps and has use.

Okay, I separated the BUGS and FEATURE List Now. :) Did some research and worked on the page a few days to make it presentable. https://eaw.neocities.org/known-bugs.html If you know of any bugs up to the official EAWv1.2 please let me know. EDIT: The new feature idea page: https://eaw.neocities.org/feature-ideas.html

Heres a XP Glide to DX Wrapper from the year 2002. Supports some intel gpu chips. http://evoodoo.emulation64.com/us/evoodoo.html

What does old laptop mean? Which OS and CPU/Video chip are in them? XP and Intel Chip? The Wrappers should automatically solve the 7217 problem for you as far as I remember. The screen tearing should be solved too. Without the details on your laptop, I'm confused. Sorry. EDIT: The old XP Intel Video chips use an old OpenGL, I think v1.1 , I believe EAW/the Wrapper program will need v2.0 ....but its still uncertain why DX mode/DX Wrapper still gives there error.

Top notch work, as usual. What is that one gun in the center? It looks likes its on top of the roof of a little compartment? Is that were it suppose to go? EDIT: Oh wait its on the other side of the center compartment, it was hard to tell , but i looked at prevous screen shots to see where it would be placed.....

Wow, looks stunning. I bet it performs well to unlike the one crippled model I seen in UAW 1.60.

It seems to be a Windows system issue rather than a Video card issue. It just weird that I did have 64 FPS before when EAW-GOG came out, now its less than half. This is recent and not a past issue windows had. Cause the other installs of EAW 1.2 and 1.60 etc have 15 to 20 FPS now. IDK. I researched hard and can't find anything that would limit the FPS on EAW that low.

I'm still having issues, all my EAW FPS dropped and that leaves GoGS super patched eaw.exe that puts me at 23-27 Frames. I use to get 64 FPS with GoG-EAW. I'm totally baffled as what changed. I tried reinstalling video drivers etc but no luck. and my non gog eaw games all fall to 15 to 20 fps. When I use to get nearly 30fps. All this is with directx mode. I'm assuming some malware changed something, cause I didn't touch anything (tweaks or settings) between the months I played EAW. I'm also assuming its a video card registry setting thats bad. IDK though. Anyone have any idea?

I don't know how you fixed all that mess, but it looks cool. You must have worked on it at a steady pace.

Really? I've been waiting to see a solid model of a carrier. :)

How is it from rotating around the ship? Any holes in the model or lines?

One thing I mention in my Video and Troubleshoot Help docs is that in the GOG/Steam types of this game (EAWv1.2 Only), they still have their 2D Cockpits when using 640x480 in game res. Then in the Wrapper you can double the res setting and keep the more detailed cockpits and have larger text on the screen. Perhaps even a faster game, higher FPS. See those two Help Documents if you need more info, first read the Video Help Doc then the Troubleshoot one. :) EDIT: Note that UAW or 1.28 and up of the un officail src mods have removed the 2D cockpits from there game data...so this won't work on those versions, this applies to the deprecated GOG 1.28 version too.