Content count

274

Joined

Last visited
Community Reputation
19
Neutral
About MarkEAW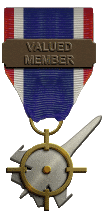 Profile Information
Gender
Interests

European Air War Gameplay and Technical Help Support
Networking
Website

https://eaw.neocities.org/
You too VBH. Happy New Year..... Send my best too the Launchpad.

I've tried it before, regarding the host only playing function. But maybe you can post substantially more about it, instead of forcing people to go to simhq when they may not want to follow the link, just yet. Also perhaps rename the thread to something more direct and related. Those are suggestions.

Thats old news, years old. Anyhow why do you post irrelevant stuff all the time? Nothing substantial?

Well I posted a "new" update on the FXEXE Help Page. It is (hopefully) what I determined to be a newer build of VBH FXEXE eaw.exe that works properly with the PiltoMapv3.0 and has other changes that I don't recall, (its been awhile since he sent them to me). It was like a month later that this update is placed from the previously posted update. I did document all features and changes provided on the Help Document, some place as an overall detail. Anyway, the point is, Download BASIC-update-2.zip and over-right the existing files. I tested them out and everything seems to be working. Thanks to VBH!

What version or type of EAW game are you using?

Okay heard from VBH. Due to some issues, It looks like thats the download thats available, I'll be posting a new PilotMap v3.0 shortly for it. However. I think VBH currently and already has the new pilotmap linked from his site, but I'm not sure at the moment......

Unfortunately, for the past several months the EAWPRO DL was corrupted. Its my fault for not testing it before upload. I fixed it now. https://eaw.neocities.org/fxexe-patches.html From a 7-15-2019 version (VBH may have a more recent version, I'm waiting to hear from him)

I Just wanted to post this Help document written primarily by the author (VBH) of EAWPRO here at his Club, I'll post a link to my edited Help Document: https://eaw.neocities.org/fxexe-patches.html It links to the Download as well as describes a number of changes and improvements to the game. Some I had a hard time writing and editing about. I tried to use VBH's words and sentences as much as I could, and tried to elaborate on what he was telling me (and eventually us). If anyone has additional information or changes I should do with the Help Doc, please post here so I can read them. Thanks. ;) (If VBH feels inclined to read the EAWPRO Help Doc again, perhaps you can submit changes, if needed? :) Alright Thanks all!

All EAW versions have a wide FOV. It just depends on the resolution your using. The widen resolution, shows more this side of the cockpit frame, seeing more sky than you would at non-wide resolutions. 128 has it wide at 1024x768, however 12 has it at 800x600, which is unfortunate. Other higher res at wide too. EAWPRO (based on 12) has it at 1024x768 with zoom in and out....or pilot seat forward and back I guess. 1024x768 is an advised/playable resolution typically. I use that res most of all. But one can read the help information on my site regarding FOV and POV and RES, and experiment with their own EAW game.

Its the Stock ETO from the CD...already confirmed it.

Without trying, it is the registered CD ETO files.

.....and what is the point of that post follow up?

So since no one with the GoG version replied and I have since found out. The answer is yes, they gave the MPS v1.2 the super update to the eaw.exe itself. (the same as they did too the unofficial 128). Two issues though: Since this is based on Microprose EAWv1.2, the Field of View for 1024x768 is narrow, and the selection screen mouse clicking is extremely fast and annoying to get the parameter selection you want. The FOV is best at I think for v1.2 was/is 800x600. Now if Gog / Retroism can correct these two functions of the eaw.exe then the game would be more than super. I would love to have wide view at 1024x768 like 128 does (and EAWPRO does this too).

Did GoG give the eaw.exe the super touch that they gave 128? Such as, updated DX code and enhanced frames per second, with Horizon Fog in D3D mode, etc.....?

What gamedata theater is in that new barebones. Is it a standalone ETO?