Content count

96

Joined

Last visited

Days Won

2
Community Reputation
95
Neutral
About bazillius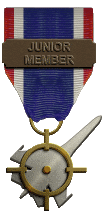 bazillius replied to Nightshade/PR's topic in The Pub

They shoot with lasers) Like in The Star Wars. Zero and Mustang. My favorite aircrafts.

Snailman i wish your Putler hadn't involved in world politics. Especially not in Ukraine and I wish he gone as soon as possible. McCain did a lot for peace in the world, espesialy for Ukraine. Rest in peace dear friend.

and knowledge. This is interesting is there in the world a tutorial or document how to do DATA.ini files. No need modeling tutorials, i can do it but data files. i already did bombs and missiles, and i took data from other weapons. it flys, blows, working nice. But i have no idea how to make aircraft model live. What to do after LOD exporting i have no idea.

bazillius reviewed yakarov79's file in UH-1

R.I.P. hero. Very sad news.

Looks nice. I 'd like to fly over and throw some bombs on it. Funny pictures.

bazillius commented on kblomkvist's file in F-35

i want to believe it reach our MOD folders someday))

Cool, in Gripen you can watch 3 TV channel at once! Best F-16 video i have ever seen ))

daddyairplanes, cuz it do not show decals. I do a lot of work placing decals. Many aircrafts have isues in theit UV grids, wich can be masked that way. i write this in order to warn. May be it is critical for somebody

if I run Photoshop and SF2 together, my computer with Windows 10 freezes. it's uncomfortable when you draw skin. If you forgot to save you loose your work. I leave Windows 7 as second system. First Eagles works very slow and badly on Windows 10 unable to play

bazillius commented on Gavin1976's file in Pilot Mods

fallenphoenix1986, interesting. Yey, it must be a trick. There is no easy way i see.

yes, this is for bombs and it is works very nice. i did for some my aircrafts they drop bombs all at once, this is easy cake task. You can find quantity and interwals in cockpit.ini to switch inside cockpit [CockpitData] .. RippleQuantity=1,2,4,8 RippleInterval=0,100,200,300,400 and in DATA.ini sections for AI [LevelBombAI] ReleaseCount=48 ReleaseInterval=0.05 But it is for bombs, it does not work for rocket. This is not realy that things we talking about

Wilches, this decision gives not very good result, cuz anyway they fire one by one and you need a long distance in "RollInRange=" If there are a lot rockets in pod, hellicopter or aircraft stop firing anyway when reach "PullOutRange=" and you need long "ReleaseRange=" the distance when vehicle start its firing. for any aircraft it need to tune separately. if you want i can show you my data from Mi-24 This will do only for slow vehicle as an hellicopter.Your airkraft needs different numbers. [RocketAttackAI] RollInRange=2500.0 <---------- wehicle stand on its way to attack at this distance RollInAlt=600.0 <---------- and altitude PullOutRange=300.0 <-------- end attack distance PullOutAlt=200.0 <---------- and altitude ReleaseRange=1800 <---------- start firing distance SecondPassRange=1800 SecondPassAlt=500 ReleaseCount=16 ReleaseInterval=0.05 My hellicopter from this distanse manages to shoot only 16 rockets + ~ 4 over. and as Gepard said, in real they firing fixed counts of rockets, and i set it to 16. How to do a real salvo i do not know, but i want to know. If somebody did this trick, please do not be lazy to tell how to.