Content count

464

Joined

Last visited

Days Won

6
Community Reputation
637
+500 Reputation

About bazillius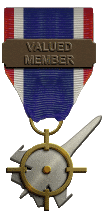 We will not blame you for this i promis. at least i will not

What do you want. this is just a game. i watch at the map if i am alone and cant find anybody

You can download some BIG mod for example NATO fighters and takr this file from Flight folder and do changes what yiouu want

I just want to say It would be interesting to read who played which sim games and what impression they left. I can tell what games I have and what mods for them. Some are no longer found.

And I have already set the PCemu, installed Windows 98 there, I took the Delta Force CD from a shelf and tomorrow I will play. sorry for offtopic. I played last 2 years mostley in DID and MicroProse games. I have a collection of DID, MicroProse, and Jane's games. My precious.

I remember looking for a nuclear mod for a long time, which I liked. Try to download B-1B aircraft and other nuclear aircrafts as well. I think Scorpion too. There in the planes themselves there is a nuclear mod. Too bad I don't remember which mod I kept for myself but it was one of aircraft mod

What happens if graphics set to low? Have yiu tried to delete Options.ini?

I haven't updated drivers for years.

bazillius commented on GKABS's file in Other

2

My impressions after spending several hours in the program. The program upscales very well. Very well but... good textures initially. The program is not able to correct a "poor" case. The program is suitable, for example, if you want to draw an emblem with small details on the default texture. You upscale the texture and paint in krita or photoshop. Or what prog you paint in, And so, just pass through all the textures through this program makes no sense. The program has a nice user-friendly interface. I will follow the development of the program. I believe it has future

Im reading the description of the program. It is interesting. Thanks for the information, but I would like to get not just a link to the program, but some interesting reviews of its work. But if ts tru that the program can do it that its writen abouut thats cool

On the contrary, I always search for an answer on the site for a long time and tediously, and I get a bunch of irrelevant links. And I always annoy aloud that it would be better to do a search by category much better

You doing something wrong. If you do wright like in comment above all work tic-toc like swiss clock. i never had any problems with mod folders May be you edit ini in wrong place. One thing i can say it is you need run the game once after editing ini file. Then only after that you move mod folder on new place. If you do not do it the game revrite some aircrafts with stock ones

Wow! thats cool. thank you for info.