Content count

595

Joined

Last visited
Community Reputation
5
Neutral
About Barkhorn1x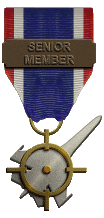 Profile Information
Gender
Location
Interests

Flight sims, boozing, women. Preferably all three at the same time.
For me available campaigns drive my mod choices. So take a look at this link: https://combatace.com/files/category/744-user-made-campaigns/ ...and d/l what interests you. Most campaigns have all the mods you need and they will tell you what others to d/l and what base game configuration you need.

Yes, they are there and they are nice, as is all of WBS's work. But I do like the YAP crewmen.

OK took a bit of campaign editing but got it to work OK. Thank you again!!!!

Yes, that's exactly it and THANK YOU SO MUCH!!! I'll let you know if it works.

...into USN VF-51 F9F-2 Korean War(CV-45 Valley Forge 5th Patrol Nov 1950) 1.0 campaign. I took a look at the file structure for the Essex class carrier used in the campaign and the structure is totally different than the YAP Oriskany so I'm scratching my head here. Thanks in advance.

I uploaded 1.32 and worked great. Fantastic package BTW, tons of great content! Salute to all modders. Thanks.

I have the following SFNA camp mods installed NA Expansion RSR el Dorado Canyon Black Sea Crisis Is there any problem w installing the following aircraft mods over them? F14 V120 F14 V121 - which one should I install? A6 Super FA18 A C Super Vark Thanks in advance for your advice.

DK if anyone still reads old threads like this. I have coal black B-52Ds. Anyone know of a fix? Thanks.