Announcements

Everyone is required to update your password for your CombatACE account now. Please follow this link to update your password: https://combatace.com/settings/password/ Please do not re-use your old passwords. We will be changing all passwords for all accounts, and you will be locked out if you don't update your password today. Spammers are gaining access to accounts with weak passwords and using those accounts to spam with. We will ban all compromised accounts that spam. To protect your account update your password.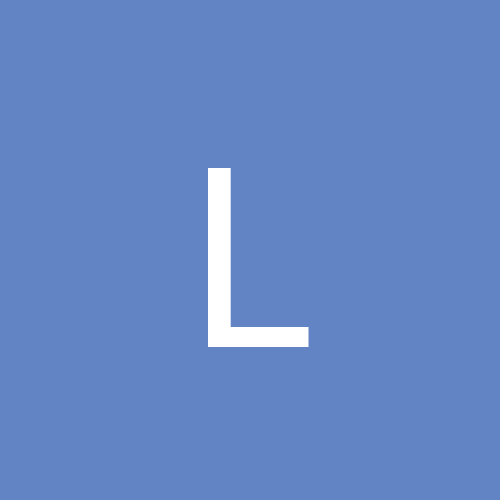 F/A-18 Korea (1997~Windows 95/98)
---
Similar Content

By MigBuster


 
Start preparing for take-off.  Xbox Game Studios and Asobo Studio are thrilled to announce that Microsoft Flight Simulator launches on August 18, and you can pre-order on Windows 10* or pre-install with Xbox Game Pass for PC (Beta) today. 
We have been thrilled and humbled by the support and dedication that has fueled the Flight Sim community for the past 38 years. Since the launch of the very first Microsoft Flight Simulator in 1982, we knew it was finally the right time to develop the next-generation version of Microsoft Flight Simulator. We have the right tools, technology, partners, and hardware to release the most realistic and authentic flight simulator to date. Microsoft
Flight Simulator features include: 
Vivid and Detailed Landscapes – Immerse yourself in the vast and beautiful world that is our planet with more than 1.5 billion buildings, 2 trillion trees, mountains, roads, rivers and more. 
A Living World – Earth is vibrant and ever-changing and so is the world of Microsoft Flight Simulator which includes live traffic, real-time weather and animals.   
Highly Detailed Aircraft – Hone your pilot skills in a variety of aircraft from light planes to commercial jets with comprehensive flight models. Every aircraft includes highly detailed and accurate cockpits with realistic instrumentation.  
New Checklist System – From pro to beginner, scale your level from full manual to full assist with interactive and highlighted instrument guidance and checklist. 
Dynamic Weather – The new weather engine enables users to switch on the live weather mode to experience real-time weather including accurate wind speed and direction, temperature, humidity, rain and more. 
New Day & Night Engine– Experience flight at any time of day or year allowing for night VFR, visual flight rules, navigation. 
Aerodynamic Modeling- A state-of-the-art physics engine with over 1,000 control surfaces per plane allows for a truly realistic experience. 
 
 

Three Editions of Microsoft Flight Simulator 
Explore all of this and more with any of the three editions of Microsoft Flight Simulator. 
The Microsoft Flight Simulator Standard Edition ($59.99 USD) includes 20 highly detailed planes with unique flight models and 30 hand-crafted airports. The Standard Edition will be available on day one with Xbox Game Pass for PC (Beta). 
   
The Deluxe Edition ($89.99 USD) includes everything from Microsoft Flight Simulator's standard edition plus 5 additional highly accurate planes with unique flight models and 5 additional handcrafted international airports.  
   
The Premium Deluxe Edition ($119.99 USD) includes everything from Microsoft Flight Simulator Standard Edition plus 10 additional highly accurate planes with unique flight models and 10 additional handcrafted international airports. 
In addition to its digital versions, Microsoft Flight Simulator will be available as a retail disc version at European stores via Aerosoft. For more information on these retail disc versions in Europe, please visit the Aerosoft website.  
Your fleet of planes and detailed airports from whatever edition you choose are all available on launch day as well as access to the ongoing content updates that will continually evolve and expand the flight simulation platform.   
 
 
 
https://www.flightsimulator.com/microsoft-flight-simulator-set-for-launch-on-august-18-for-pc-also-with-xbox-game-pass-for-pc-beta/
https://www.flightsimulator.com/product-description/
 
Track IR has now been added  https://www.flightsimulator.com/closed-beta-now-available/
 
 


By Jon_Beers

I have finally been able to purchase a decent more recent model PC. I have MS CFS2 & SFP1 running great on it. With all the hard-drive space I have created many installs with specific planes loaded in each install so the random mission generator button will load appropriate planes.
With MS CFS2 I like that you can define groups of enemy planes to chose from, but it messes up if you dump all your planes in one install.
Strike Fighters 1 doesn't seem to restrict appropriate planes to showing up when flying over a terrain even if you define friendly and enemy planes in that terrain's 'nations' file.
What I would like to do is upgrade to a more recent combat flight sim(s). I say sims because Id be surprised to find a game i liked for both WWII props AND jet (missile) combat.
Yes...I'd like some improvement in graphics, but I like the realism (flight mode;s) to be realistic as possible. I do realize the 'air' file or 'data' file creater or modifiers have a huge impact on flight model realism. For example, I can only remember losing a F-4 to an uncontrolable spin once and that was a stock plane not a mod; while, my MiG-29 will spin if you pull to many Gs at a low airspeed (to much AOA) and its a mod add-on!
Anyway, looking at pics online it appears that folks are really doing a good job on aircraft for more recent sims...and terrains.
Can anyone give me some input on what would be a good combat sim buy(s)? 
My budget is limitted and I can not buy everything out there to see if i like it like back in the day when i had less responsibility.
Oh, I do think i want to get MS FSX to get modern graphics. There's a payware F-4J/S Phantom available that I think I want.
However, the VC and skin of my F-4s in Strike Fightes 1 is pretty good really. I would imagine there's probably some pretty good free mod planes for a more recent combat simZ. I'm not THAT picky...I've been living with sims that came out practically in the last millinium for Jeez sake.
Input please...and thanks!!