Content count

8,560

Joined

Last visited

Days Won

26
Community Reputation
2,198
Excellent
26 Followers
About MigBuster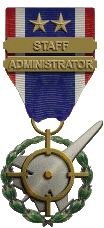 Fan Bingbing? great name - wont be forgetting that in a hurry

Unless you have a lot of time on your hands (no family or responsibilities) it would be misleading to give the impression hard core games like DCS are a formality to get into. People may not remember the learning curve they even had to spend on older sims like SF2 with the cold war specific combat and specific flight models. Some of the DCS modules are very in depth and it is not just about time it is about getting the understanding of concepts that you wont find in the basic instruction manuals. Then comes the time commitment....even just ramp starting before every mission. DCS could do with some fun arcade type gameplay injecting into the single player mode if it wants more players - granted it already has some arcade type AI and damage modelling but wouldn't really call that fun.

What is the current state? Did you remove all the mod folders when you reinstalled? Have you tried running the exe as Admin ?

DCS: F-14 by Heatblur Simulations Available for Pre-Purchase Pre-purchase and save $10 from The DCS: F-14 Tomcat by Heatblur Simulations is now available for pre-purchase with a $10 discount. Early Access release of a feature-complete F-14B will be this winter. The Grumman F-14 Tomcat was a two-crew, variable geometry, maritime air superiority fighter that served with the US Navy for 32 years and continues to serve with the IRIAF in Iran. The F-14 was the US Navy's frontline fighter from the 1970s until the mid-2000s. Over the course of its long service life it also became the US Navy's premier precision ground-attack platform and lone airborne reconnaissance asset. Outstanding features of the aircraft are the swing-wing configuration, crew of two, and the powerful AN/AWG-9 Weapons Control System (WCS) and radar. The AWG-9 allows employment of the powerful AIM-54 Phoenix air to air missile while the LANTIRN pod allows the ability to carry out precision ground strikes using laser guided bombs. The F-14 Tomcat was present during many pivotal historic moments such as the two Gulf of Sidra incidents, Operation Desert storm in Iraq, the conflict in Yugoslavia, Operation Enduring Freedom in Afghanistan and Operation Iraqi Freedom. It was also immortalized in the iconic motion picture, Top Gun, and starred in several other feature films including The Final Countdown, Executive Decision, and others. In addition, the Tomcat was also a vital player in the Iran-Iraq war during the 80s, flying for the Islamic Republic of Iran Air Force which had acquired the F-14A from the US prior the Islamic Revolution of 1979. More screenshots The Heatblur Simulations F-14A/B Tomcat aims to simulate this iconic aircraft as a high-fidelity module for DCS, being the culmination of several years of research, coding and modelling. Special points of consideration amongst the many features are the external and internal graphic model created using laser scanning and photogrammetry from real Tomcats at various museums, the detailed modelling of the AN/AWG-9 and the ability to fly as a two-crew aircraft in multiplayer. Please read the complete feature list here MiG-29 for DCS World Available Now This is a free update for Flaming Cliffs 3 customer, or a separate purchase option from DCS e-shop This week we bring you the long-awaited update to the MiG-29A, MiG-29S, and MiG-29G! This is the last of the major updates to DCS: Flaming Cliffs 3 (FC3) line of aircraft. As with the other updated FC3 aircraft, the MiG-29 now incorporates a Professional Flight Model (PFM) that will continue to undergo development and improvement during the early access period. Additionally, the MiG-29 cockpit and external model have been greatly improved, and other changes have been made like: Option for casual gamer flight dynamics that prevents departures to stalls, automatic angle of attack limiter, and a G limiter. While the PFM for the MiG-29 is very realistic, some player may prefer a more forgiving aircraft to fly. As part of the PFM, we have tuned the available angular velocity of roll. The braking effect of the braking chute has been increased. The fuel level in internal fuel tank 1 has been increased. The MiG-29 "Fulcrum" is a Russian-designed, twin-engine, supersonic fighter. First operational in the early 1980s, the Fulcrum is a "light weight" fighter, comparable to the American F/A-18 Hornet and F-16. Designed to work in conjunction with the larger Su-27 Flanker, the MiG-29 is armed with an internal 30mm cannon and both infrared- and radar-guided air-to-air missiles. For air-to-ground tasks, the MiG-29 can be armed with a large array of unguided bombs and rockets. In addition to a sophisticated pulse doppler radar, the MiG-29 is also equipped with a passive Infrared Search and Track (IRST) sensor that allows the Fulcrum to detect and target enemy aircraft just based on their infrared emissions. This allows the MiG-29 to make stealthy attacks with no warning! The Fulcrum is a highly-maneuverable fighter in a dogfight, and when paired with the helmet mounted sight and the AA-11 "Archer" air-to-air missile, it is a very lethal adversary. The MiG-29 has also been widely exported and has served in many countries that include Germany, Iran, Ukraine, and Poland. Key Features of the MiG-29 for DCS World: A professional level flight model provides unmatched flight physics that allow you to truly feel what it's like to fly this amazing aircraft. Designed and tested by a former MiG-29 pilot! A true model of the MiG-29 flight control system that allows you to perform the "cobra" and other "out of the envelope" maneuvers. Highly detailed, six-degrees-of-freedom (6 DOF) cockpit. Accurate MiG-29 Fulcrum model, squadron markings, and weapons. Includes instant action, single missions, and a campaign. Battle the Hornet in head-to-head combat. Note: The MiG-29 for DCS World is identical to the MiG-29 in Flaming Cliffs 3. Owners of FC3 do not need to purchase. The main differences in the new PFM against SFM MiG-29 SFM had very basic stability/controllability model, where stick deflection defines required g-load (1 g auto-trim system). In real life, the MiG-29 is a plane with natural positive stability without any g-load feedback (as Su-27, for example) with additional longitudinal stability augmentation system (LSAS) and dampers. MiG-29 PFM carefully models real plane longitudinal stability and controllability characteristics of the plane itself as well as LSAS algorithms. Lateral and directional stability and controllability were tuned as well. The true effect from leading edge slats was added. To model the distinctive features of the plane aeroelasticity effect were added for ailerons together with the limited ability of the actuators. Roll rate is dependent on AoA and dynamic pressure and is very close to the real prototype. The plane has a very pronounced effect of ground proximity to its longitudinal controllability, which is modelled. Stick limiter algorithm is fundamentally changed in comparison to SFM to have it like the real thing. Autopilot modes are made closer to the real. What to do: Fine tuning of lateral and directional stability/controllability Engine fine tuning to adjust thrust for 70-80% rpm range High AoA and post-stall effects and behaviour tuning DCS World 2.5 Open Beta Update This week's Open Beta release saw some key changes that include: Introduced the updated MiG-29 Increased range of the new HY-2 Silkworm anti-ship missile to 100 km Added the reload times of the SA-2 SAM and HY-2 Increased launch rate of the Ticonderoga Improved AI taxi logic on the carrier deck Flight model improvement of the drag curve, motor performance, and dynamic launch zone of the AIM-9L/M Sidewinder Several AJS-37 Viggen and MiG-21bis fixes and improvements Corrected Hornet TDC moving to stow position after target breaks a lock, aerial refueling Instant Action missions, adjusted TCTS pod drag value, radar B-Sweep no longer moves outside the tactical area, the B-Sweep returns to normal scan after the radar loses lock (B-Sweep hang after an undesignate key break lock already fixed this month) You can read the complete change log on the DCS forum We are on track to have the JHMCS with AIM-9X, FPAS page, fixed antenna logic, and AGM-65E and AGM-65F for the Hornet by the end of this month. In parallel, the HARM and ATFLIR pod are being developed, but these are complex tasks and will take longer. DCS: F/A-18C Hornet and DCS: Persian Gulf Map Bundle Option In addition to the standard bundle pack of the Hornet, Persian Gulf map, and the Su-33, we are now offering a separate bundle pack of just the Hornet and Persian Gulf map for just $79.99! This is a $129.98 value! For those that already own the Su-33 as part of Flaming Cliffs 3 or the stand-alone Su-33 for DCS World, this bundle pack is for you. Please find the offer on our e-Shop Persian Gulf Blue Flag Event We are proud to announce our participation in the next official event for Blue Flag: Persian Gulf! We have continued to add to and optimize the DCS: Persian Gulf map, and it's now ready for its first official Blue Flag event. We will be making a free Eagle Dynamics module available to the Most Valuable Player (MVP) of each coalition. We and our friends at the Buddyspike team are working tirelessly to bring you more and more features, improved game play, and an even better multiplayer dynamic simulation. Players are pitted against each other in a battle to control the region with over 50 airfields and FARPs to capture along with carriers to defend and attack - this will be the biggest BlueFlag yet! The official round will be starting October 19th at 18:00 UTC and progress can be followed live on the BuddySpike Gadget available here along with more information about the Online Persistent Dynamic Campaign. The round will run for two weeks with victory handed to the coalition holding the most bases at the end of the round - or if the map is entirely conquered. To register for your coalition - just join the BlueFlag PG server and type Red or Blue in the DCS Chat. See you in the Skies! Sincerely, The Eagle Dynamics Team

https://www.fighterpilotpodcast.com/

1

More on the QE ops https://www.savetheroyalnavy.org/f35-arrives-on-hms-queen-elizabeth/

1

Hornet, Persian Gulf Map, and Su-33 Free Weekend! Starting today and lasting until 1 October 2018, play DCS: F/A-18C Hornet, DCS: Persian Gulf Map, and the Su-33 for DCS World for free! The Hornet and Su-33 include all the missions and campaigns as the purchased versions, and they can be played in both single player and multiplayer modes. Enjoy! If you do not already own one of these modules, we hope you will take advantage of this great opportunity and try out a new DCS World module and consider a purchase. Download and try out from either our e-Shop or Steam. For install any of those modules please see into Module Manager in the game. DCS World e-Shop DCS World Steam Edition DCS World Open Beta Update This week we updated the DCS World Open Beta to version 2.5.3.22176. Important additions and fixes to this week's Open Beta include: SA-2 SAM, Rapier SAM, HY-2 Silkworm anti-ship cruise missile and P-19 search radar added Persian Gulf Map updated with oil platforms, natural gas platforms, Sheikh Zayed Grand Mosque, and Aldar Headquarters building. More to come! Includes new Hornet mini-campaign Hornet air-to-air radar improvements for retaining lock with hard maneuvering, and resolved locking target when at high roll angles. Note: work continues on oddities with b-sweep in some conditions Mk-82Y (high drag with ballute) added to the Hornet inventory R-77 / AA-12 air-to-air missile guidance improved Mk-20 and CBU-99 Mk-118 submunition effectiveness increased Several AJS-37 Viggen additions Please see the complete change log on the DCS forum DCS World Helicopter Autumn Sale Pack Final Days Running just two more days, until September 30th, 2018, we are offering all four DCS World helicopters for just $69.99! Normally a $199.96 value; this is a 65% saving on each helicopter. DCS World offers some of the most realistic helicopter simulations available on the PC, and nothing compares to the helicopter combat environment that DCS World offers. You can purchase from our e-Shop We are also offering the same bundle sale from our DCS World Steam Edition page Please see our sale video Aircraft Flight with Folded Wings Explanation With the release of DCS: F/A-18C Hornet, we've observed some confusion and false-assumptions regarding how an aircraft can fly, or even take off, with its wings folded up. The answer: physics. For folded-wing aircraft's flight characteristics, we conducted calculations for the wings and stabilators in XFLR5 software. The calculations were done using VLM (Vortex Lattice Method) with a non-viscous flow model. The program then determines the characteristics of the linear area of lifting force dependence based on the angle of attack. For horizontal flight, we have the following equation to calculate how the forces are balanced in the vertical plane: pv2/2 SCL = mg The calculations show us that the folded wing configurations results in a 30% reduction in the coefficient of lift. To compensate for this reduction in horizontal flight lift, we need to either increase the angle of attack by 42% or increase the velocity 19%. Because the folded portion of the aircraft resides behind the center of gravity, a folded wing configuration results in reducing the negative pitching moment, which will also result in a reduced rotation speed at takeoff. Initially, we didn't take into account the fuselage, stabilators, and flaps lift capabilities, which all add to the total lifting force. Unfolded wing Folded wing For an aircraft with non-folded wings and mass of 35,000 pounds and 8 degrees of angle of attack, the velocity to create the lifting force would be 186 knots without taking into account the fuselage, stabilators, and flaps. For an aircraft with folded wings and a mass of 35,000 pounds and 8 degrees of angle of attack, the estimated velocity for creating lift is 222 knots (i.e. 186 +19% = 221,34 knots). In our model, the velocity for a mass of 35,000 pounds and an angle of attack of 8 degrees is 205 knots due to the fuselage, stabilators, and flaps. Sincerely, The Eagle Dynamics Team

If this is FE2 then yes "saved games" by default and create any missing folders yourself such as "Terrains" Then normally you just copy the mod into that depending

DCS: F/A-18C Hornet, DCS: Persian Gulf Map, and Su-33 for DCS World Bundle Pack Announcement Coming October 1st, 2018 and lasting until October 21st, 2018, purchase the DCS: F/A-18C Hornet, the Persian Gulf map, and the Su-33 together for just $89.99! This bundle has an almost $150.00 value. DCS World e-Shop The Persian Gulf map was in large part chosen to act as the setting for DCS: F/A-18C Hornet combat operations. Operate from numerous, detailed airfields in the UAE and Oman or from the deck of a Nimitz-class aircraft carrier. Conduct air-to-air and air-to-ground operations over a huge, detailed portion of southern Iran and many of the Persian Gulf islands. New additions coming to the map in time for the pack include the SA-2 and Rapier surface-to-air missile system, the HY-2 Silkworm anti-ship cruise missile, the Aldar Headquarters building, the Sheikh Zayad Grand Mosque, and oil platforms. More map items like new airfields, unique buildings, and weapons will be added after the Pack. The Su-33 adds a great adversary aircraft for the Hornet. More screenshots This same Bundle Pack will also be available on Steam! Don't miss out on this great savings, and experience these three great modules together! Read more about the Hornet, Persian Gulf map, and Su-33 here: DCS: F/A-18C Hornet DCS: Persian Gulf Map Su-33 for DCS World DCS: F/A-18C Hornet and Persian Gulf Map Discounts If you already have one of the two modules of the Bundle Pack, then we have a deal for you! DCS: F/A-18C Hornet owners can get a $10 discount on the Persian Gulf map, and Persian Gulf map owners can get a $20 USD savings on the Hornet! This offer is from our DCS World e-Shop These savings last until October 1sth, 2018. DCS World 2.5 Update This week we updated the DCS World 2.5 Release version from the current Open Beta version. Corrected inaccessible controls when using 4K display. Addressed an intermittent multiplayer host crash. Fixed a crash related to multi-monitor use. Corrected VR issues related to 4K monitors and cursor scale. Aircraft carrier catapult adjusted for low-temperature conditions. Added a work-in-progress update to properties of Medium and High PRF radar emission. There is a known issue with Medium PRF with high-aspect targets. Hornet ACM boresight mode extended to 10 nm. Corrected UH-1H glass transparency. Numerous AJS-37 fixes and improvements. Added the Yak-52 to the Logbook. Our primary focus of the Hornet is currently a re-coding of the air-to-air radar to make it more effective and realistic. Updating the radar is not a simple task, but we will release into a later Open Beta as soon as possible. Full changelog you can see in the dedicated thread on the DCS forum. Ongoing DCS World Helicopter Autumn Sale Pack Running now and lasting until September 30th, 2018, we are offering all four DCS World helicopters for just $69.99! Normally a $199.96 value; this is a 65% saving on each helicopter. DCS World offers some of the most realistic helicopter simulations available on the PC, and nothing compares to the helicopter combat environment that DCS World offers. You can purchase from our e-Shop We are also offering the same bundle sale from our DCS World Steam Edition page Please see our sale video Sincerely, The Eagle Dynamics Team

1

I don't use that but is it on a mission or sitting on the deck when you view it?

MigBuster replied to Skyviper's topic in The Pub

Reach For the Sky [The Book] very inspiring story from someone who by rights could have sat out the war due to losing his legs in a flying accident. One measure of how powerful the Human spirit can be.

My thoughts as well - although might not be a bad film, I dunno..............but not to say I recommend going to see if it turns out to be rubbish.

MigBuster replied to dsawan's topic in The Pub

Classic and one of the best ever IMO!

MigBuster posted a topic in The Pub

What to think - can even Bruce Willis save this one.