Announcements

Everyone is required to update your password for your CombatACE account now. Please follow this link to update your password: https://combatace.com/settings/password/ Please do not re-use your old passwords. We will be changing all passwords for all accounts, and you will be locked out if you don't update your password today. Spammers are gaining access to accounts with weak passwords and using those accounts to spam with. We will ban all compromised accounts that spam. To protect your account update your password.
Content count

4,071

Joined

Last visited

Days Won

39
Community Reputation
2,004
+1000 Reputation

41 Followers
About Crusader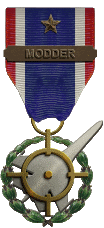 https://store.steampowered.com/news/app/1286220 Sea Power Latest Dev Diary from 30 Dec 2022

Correct, actual path depends on Win version and SF2 install but the end should be like this: Saved Games/..../Third Wire/Strike Fighters 2 North Atlantic/Objects/Weapons

Interesting. Fingers crossed that type-specific avionics come true, one day. This would make BMS very interesting for me

2

F-15 HUD symbology Is it now possible to make the airframe-specific HUD/avionics instead of having F-16 avionics everywhere ?

1

A few small points (incomplete) to check on the Su-35: The cockpit is of the Su-27 series, not a Su-35. Also the Su-35S doesnt have "odd-rods" IFF antenna under the nose The model is missing the forward-facing RWR antennas relocated on the wing leading edges The chaff/flare dispensers are of a new type, holding 14 x 50mm cartridges, 2 outer rows of 5 and a center row of 4 The tailcone holds 2 additional downward-firing dispensers Tailplane underside forward area is titanium like on the top https://www.jetphotos.com/aircraft/Sukhoi+Su-35S below a selection https://www.jetphotos.com/photo/10726978 https://www.jetphotos.com/photo/10178857 https://www.jetphotos.com/photo/10234219 https://www.jetphotos.com/photo/10045785 https://www.jetphotos.com/photo/10662772 https://www.jetphotos.com/photo/10009284

2

I will echo Cliff7600's post, it could be a misalignment (wrong orientation) of the XYZ axis of the pylons

1

The variant description on the linked page, I think they have missed to point out the new location of the forward-facing RWR antennas. Those are relocated to the leading edges of the wings.

Cyrano IVMR radar is specific to the F1CR, not installed in the EQ series. But all radar variants of the EQ series have terrain avoidance/anti-collision modes which are all not automatic (so not like in the A-6/F-111/Tornado) The Kh-29L modification was made with at least 2 EQ5 aircraft. Didnt see any combat usage. Combat operations were conducted with a pair of aircraft, an EQ5 for target designation and a Su-22M4 as shooter with Kh-29L The EQ6 is an EQ5 with following changes/enhancements: - new digital RWR - new radios - improved radar with SPI - Signal Processor Improvement with two Air-Surface modes (for targeting ships) - enhanced armament system with a default capability for mixed loads on the inner-wing stations (AS 30 L or AM 39 + tank) and a configuration of two AM 39 Exocet on the inner wing stations (includes new launcher pylons) Iraq received all but the last 4 of the 30 EQ6 on order. Seven of the delivered EQ6 were painted in the dark blue/white Super Etendard scheme.