Content count

3,318

Joined

Last visited

Days Won

32
Community Reputation
1,085
Excellent
38 Followers
About Crusader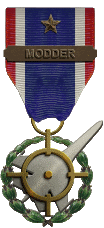 Released. Details: forums.eagle.ru NOW AVAILABLE: Community A-4E-C Mod

Small F1CT update available in the F1CT support thread (link)

Small update. new loadout tga cockpit ini, the RH mirror has been moved down a bit, the standby compass is now functioning MF1CT_update29oct18.zip

Ahh that issue... Search CA for NAVALMAP=TRUE , then you'll find some explanations

The Peruvian RPs.. good color mix :) Entirely new models or based on TW Mirage ? I'm not up to date with this...

Crusader commented on ludo.m54's file in Mirage F1

Ah OK. Ist gaga mit den Fotos.. Interessante Background-Info. Der Tiger.. wieder mal typisch..

Hmmmm Helo Buch :) Irgend was geplant Richtung LSK MiG-23 ? Denke da is nix gescheites...?

Easiest way is to duplicate the 2 weaponstation entries, change the tank nodename to the tanks you want to hide Add(or not) the FT type to AttachmentTypes line, if the tank should be selectable or not Add the 2 new weaponstations to the left/right wing (outer wing if in the ini) Systems list with correct sequential number

Yea, Im tweekin the 2k's a bit.. cockpit stuff, data ini stuff, pylon mass and capabilities, release order, the usual things :) Think I never got around to check out the Rafale ...