Content count

61

Joined

Last visited
Community Reputation
22
Neutral
About kosmo92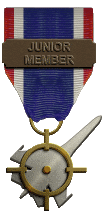 Networking
Website

https://www.facebook.com/f22bestfighterever/
F-14 Tomcat vs TU-22M Backfire Phoenix Launch No Chance to survive Switch to gun Sorry Tupolev

RC-135W Recon Mission over Bering Strait Russians still flight close.... Back in Base..

Great Alaskan "Bear" hunt Take off AMMRAM on hunt Another ''Bear" is down There is a escort Su-27 Comming home Finally at home

Back from training flight... Head to Head with Hercules... Layover with Swamp Foxes

Reconnaissance flights over Cuba in 1962

kosmo92

changed their profile photo

Hi in article U.S Congress looks for re-starting the F-22 Raptor program.What do you think?.Personally I support re-production because USAF have only 183 F-22,it's not get enough.F-35 is not superb plane like F-22 , Maybe president Trump restart production and Raptor came back for US air bases in Europe and Asia for constant presence.

kosmo92 commented on viper63a's file in F-15

kosmo92 replied to JSF_Aggie's topic in The Pub

W sumie i tak na czarterach sie skończy bo Polska to USA i jej "Air force one " nie jest potrzebny

In 2015-2017 Poland propably replace Su 22 and buy new F-16 propably block 60.

raczej napewno a na średnie dystanse BBJ

no tak ale w listopadzie kończy się umowa czarterowa z lotem na embraery 175 i chcą kupić coś nowego, podobno Bronek skarżył się że jak leci normalnym rejsem to ludzie mu dokuczają ii nie dają pracować,tak więc ma być kolejny przetarg na samoloty .

kosmo92 posted a topic in Polski

Siema ostatnio w mediach pojawiła się informacja o chęci zakupu maszyn dla najważniejszych osób w państwie , jak na razie wiadomo mają to być 2x samoloty długodystansowe i 4x średniodystansowce takie aby móc latać po Europie. Jak myślicie jakie dokładnie będą to maszyny ,ja oficjalnie preferuje Boeinga na dostawcę nowych samolotów.