Content count

2,431

Joined

Last visited

Days Won

2
Community Reputation
23
Neutral
About carrick58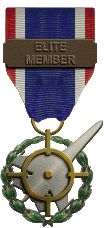 CFS3 2022-01-03 17-07-55-53.jpg

Will everyone be in the same Gallery ? or to read AAR's have to go to each individuals Gallery ?

Klaus A. Hoffenstien Feldflieger, FA 3 LB Jun 3, 1915. Off on my 1st Hop and being shown the controls of the B-1. The machine can be said to fly. Floats more like it and ready to Stall barely moves in a strong head wind. Stay up for 20 mins then came back down, Posted to Combat missions starting tomorrow.

Klaus Albert Hoffenstien Sgt. I have been ordered toFA3 LB at Menen so after a weekend pass Hopped a Trolley to the Train station and Adventure June 1 1915.

A lot of information to take in ,but a lot make good sense. Please count me in and will we be posting AAR's here or back at sim Hq ?

Good Stories all Hang in there

The Staff of the Rawlins Challenge was discussing over breakfast, The Challenge Winner pilot will require.

Sir. Tell Air Marshall Rawlins that another pilot ate it.

Lt Cecil Saidwick Hit by Ground Fire on a Railyard attack mission. Losing power and puking smoke I tried to avoid numerous fenced only to hit the TREES Pilot Ka Put KIA

Lt Cecil Saidwick ( Still trying to get caught up on missions } Patrol our side of lines , 40 Sqn ran into a flock of Huns V struts and Pfalz D-III. Had a hard time keeping them clear of my tail finally as the fight went to the deck I bagged one. Actually Forced down Fuel leak/ prop stopped. hit in NML

Lt Cecil Saidwick 40 Sgn. A.F. Attack The old up and down made 2 passes then Home and Tea.

Got jumped by high flyers The Barons Bunch. made a firing pass then had a chap drop om my tail couldn't shake so ran for it.

I flew 2 in one sitting then a 3rd separately is that ok ? Real life has me re pairing the roof so wont fly more till Sat.

Cecil Saidwick 40 Sqn 11 Nov 1917. Bit of a scrap on Patrol, Bagged a Hun.