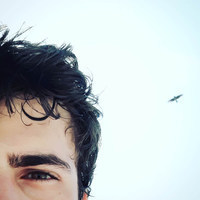 ---
Similar Content

By nuni

Merry Christmass people, In about an hour the James Webb Telescope will be launched into deep space from French Guiana! This launch is definetely a big deal in terms of space exploration
 
 
 


By Menrva

Outer Space Terrains
July 13th, 2021 (1st Release)
by Menrva and nuni

>For Strike Fighters 2, Recommended Full-5 Merged
This package was born out of fun while working on the realSKY Environment enhancement mod. It features two experimental terrains, Moon and Mars, each with own environment data files which allow different gravity acceleration values and custom skies. Due to various hardcoded factors of the stock game, the Moon terrain shows contrail effects at very high altitude like any other terrain, as well as overcast/inclement weather layers which cannot be disabled in any way; enjoy these custom environments by taking such and other game engine limitations into account. It is suggested to install the realSKY Environment mod, since the custom environment data references extra details from that package.
Both terrains feature fresh new 250m resolution heightmaps (instead of the stock 500m resolution), allowing for greater details and precision in elevation changes; overall they provide each terrain with a better look. Given that these are extraterrestrial terrains, different types of source data had to be used in their creation; for this and other limitations, altitudes of geographical features are inaccurate.
The Moon terrain spans from 2040 to 2070, while Mars is available from 2060 to 2090; both are designed for fictional clashes between Red forces (Russian Space Forces and People's Liberation Army Strategic Support Force) and Blue forces (United States Space Force and French Space Force). Both terrains contain only two bases, one for Friendly forces and one for Enemy forces, fully populated with custom objects created by nuni. Few target areas have been added so that users can easily discover features such as craters, plateaus and valleys. At this stage, only the Recon mission type is available, so just have fun by flying over these barren terrains. Off Map bases have been added to both terrains and long range AI flights could be generated from them.
A work in progress Orion MPCV by nuni has been added as a flyable aircraft as well as a terrain object in points of interest. In addition, custom skins have been created for it so that all AI-only space forces spawn with at least one terrain-specific aircraft; I would have liked to include other feasible and realistic spacecraft, but none are available at this stage. If you wish to contribute to this end, just contact me. The idea is to create plausible space warfare and exploration scenarios, so alien and sci-fi stuff should not be involved. Of course, you're free to alter the original scenario for your own personal use.

>Credits (in no particular order):
-nuni, for creating the Orion MPCV and all featured space terrain objects.
-gerwin, whose TFDtool has proved to be essential in today's terrain making.
-mue, for the improved shaders he made and for the tools he made for SF2 modding.

>Disclaimer:
This is a freeware; yet it can be redistributed ONLY in other CombatACE mods/mod packages.
Any changes to the package's files and/or any copy-and-paste attempts of their contents are NOT authorized if you plan to release them in other mods. But permission might be granted to those who request it to me at CombatACE.
This mod may NOT in any way, shape or form be used in any payware additions.