Content count

49

Joined

Last visited
Community Reputation
5
Neutral
About HerGr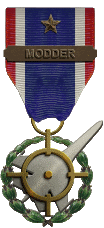 Profile Information
Gender
Location
Interests

Flight sims<br />Really flying with gliders<br />Sci-fi
Very nice to see this updates for Airships. Do you planed make (create) this precise FM's for other non/semi rigid Airships from Stephens1918 pack ? Especially for italian M class . Thank you for your continuing updates job.

Whiteknigt 06604 thank you very much for alternative FM for unarmed Taube. Hergr

A demand for FM masters. Its possible to create new-alternativ-FM for excelent Stephens Taube ? Without rifleman-only two pilots (using hidden tricks) and armed (only) with 4 or 6 grenades ? Thanks a lot. HerGr

Any German (or Austrian) airplane seen in frontline service at august 1914.No one now included in FE (yes Fok. M7/BI,Lloyd CII-but it is early 1915 planes...)

Today before 100 years. 5.october 1914 9:30 French pilot Joseph Frantz with his gunner Quénault achieve first aerial victory in world history. They shot down german biplane Aviatik B (B114/14) near Reims.

2

Thx gterl for very nice terrain and campaign. Now we "call" honored Capitaine Vengeur for creating Austro-Hungarian and ww 1 italian medal.

I intercede for this planes German: Taube-any type Aviatik or Albatros B. French: Bleriot XI Caudron G.3 Russian: Ilya Muromets yes and any flying boat used by RNAS: Curtiss H-12 Large America maybe Short 184

HerGr replied to LuckyLuke15's topic in Česky

Já, HerGr dne 26. července 2010 vyjadřuji svůj souhlas s iniciativou Pravda o PLŘS.

HerGr replied to Firkin's topic in Česky

Byl bych pro tento podpisový topic.Klidně ho založ rád přidám svůj podpis.

Freespace Jean Hougron´s Le signe du chien /Sign of Dog/-very nice :Rhunk´s,Nivelator class battleships,Hadien commander etc..