Content count

1,695

Joined

Last visited

Days Won

1
Community Reputation
9
Neutral
About Rambler 1-1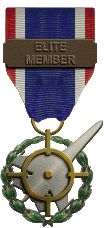 Profile Information
Gender
Location
Interests

Flying, Dirtbiking, Shooting, Hiking, Biking. The usual stuff.
Not nearly as bad as what I have an aptitude to do... Finish an awesome mission, come back to the carrier, and F up the landing myself, end campaign.

Rambler 1-1 replied to Dave's topic in The Pub

It's one of few places where I can hang with other planeophiles.

Rambler 1-1 replied to UK_Widowmaker's topic in The Pub

Looks to me like Flight Sim for dummies. Lots of "Flight", not much "sim"... No thanks.

Just got back to SF2:V, and lovin' it! Took this shot during a well-choreographed attack on a Hanoi bridge. coming down the river, blanketed by flak. Two ZPU-2s on either side of the bridge have me pinned... then both get nailed almost simultaneously by Hun SEADs. Zunis flying past me, Huns flying over, pickle the bombs and GTFO!

March 28. I look forward to my free birthday present!

Rambler 1-1 replied to Atreides's topic in The Pub

So that's the engine they put in the Prius!

Rambler 1-1 posted a topic in The Pub

Hey all, While I was off flying gliders all summer, a bunch of my friends decided to put their time spent playing video games to good use- they organized a 96-hour gaming marathon, playing only Legend of Zelda games, to raise money for the pediatric unit of our local hospital. They're streaming it live online, all four days. As I post this, they've just passed the halfway point, when things really start to get tough. I'm heading over there eventually to provide moral support, and likely play a bit myself. The goal is to raise $1500 for the hospital, and we have $535 as of now. Tune in for a bit to see how we're doing, and if you feel really generous, feel free to donate via the link under the video feed. http://www.ustream.tv/channel/zelda-marathon-for-kgh

yeah, that's about right. Doesn't sideslip quite the same as a 2-33 either, but on final, set the attitude and modify your airspeed with speedbrakes, and my landings have significantly improved! The flare is just a little different...

Sorry, SF2:V. Just found the rest of what I need in the KB, I'll give it a shot tomorrow. And thanks!