Content count

44

Joined

Last visited
Community Reputation
14
Neutral
About Nippy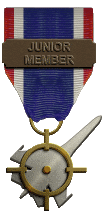 Nippy reviewed Stephen1918's file in Sopwith

Getting really spoilt now - one of my all time favourite squadrons as well! I really like the Tripehound with one gun but that second really cuts down the time you need to stay on their tail! I think there was about six of these with maybe some field mods as well? Thanks again for these brilliant models and fms guys.

Nippy reviewed Stephen1918's file in Sopwith

Nippy reviewed Stephen1918's file in Sopwith

Thanks for this - its absolutely superb. Handles really well too.

Nippy commented on Stephen1918's file in Sopwith

Thanks an awful lot for this. It worked pretty much of the box. Just as a quick test I rigged up a freeware giant bat as an ultrasonic opponent and it worked pretty much straight away! I probably don't have the time or ability to produce an whole aircraft but I'm sure I'll be throwing together some weapons!

1

This is excellent! Thanks so very very much. Just been playing with a 110! There is a bit of me that wants to shout "Hawk a-a-a" as the bullets strike home! Seriously though - I know its not an f5f but it just looks right for a Blackhawk skin! Is there a skin template? I wonder if the 'real' mock up was just a dummy to leave out on the ground or to confuse the enemy with some unknown type? More 'speculative' stuff like this would be great!

Hi Stingray77, Glad it's useful! I know the starting range is a bit close for jet combat! Actually I've been experimenting with a 10 km range for sraam combat - though the enemy seem to be able to set things up a lot faster than a human player. So you often just fly straight into a sidewinder! I'm afraid that there is no way of selecting the paint job of the enemy at the moment. The best I can offer is suggesting that you make the scheme you want to select the first skin. Sorry. Hi Cood, There should be one start position on each terrain that you have loaded. What terrains do you have?