Content count

487

Joined

Last visited

Days Won

2
Community Reputation
226
Good
About Silberpfeil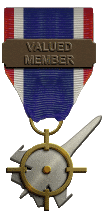 Silberpfeil posted a topic in The Pub

Great video footage for prospective Spitfire drivers, and an interesting short portion on how to get a Merlin started:

Thanks for the above, Crawford! I note the BrisFit has a wing-mounted "generator fan" - will it work with the same code? And going back a couple more, I never saw the "Stachel" pilot model except in George's post but it reads like VonS has it somewhere in his files. Can that be released for general use? I'm in the process of re-doing my "Blue Max" install and that would be a welcome addition!

Silberpfeil posted a topic in The Pub

As a sign of the times and courtesy of FlightAware, course track of high school student testing a new compass in his father's airplane. Link for the Military Times article is just below the pic: https://www.militarytimes.com/off-duty/military-culture/2020/04/30/19-year-old-pilot-spells-f-k-covid-19-in-flight-path-joins-trailblazers-of-military-aviation/

3

Saw that the initial post of Eugene2 was showing a FE1 Camel with black exhaust, so I went into FE2's CamelF1_150 and changed the ExhaustEmitterName= to display "InlineExhaustEmitter2" and trailing is the result: Looked pretty reasonable, so then I tried the same combination on Eugene2's no-exhaust FE2 SPAD_13 and got this result: A little less distinct, but it's there - so, the file gives the desired effect. Looked in my Effects folder and it's not there, so I'm guessing that maybe it's an original TW FE2 file?

Not really sure if this is what you're looking for, but see below from stock TW Salmson2A_DATA.INI file - under [ENGINE] subfile, there is an entry for ExhaustEmitterName=InlineExhaustEmitter2 which appears to give a pretty reasonable effect.

Silberpfeil posted a topic in The Pub

From this morning's AvWeb e-zine. Case 1 recovery - good weather, all visual, no comms...

3

Have to dust off my paint kit!

Note that in FE2, pressing "R" during a mission allows re-loading and "U" works for un-jamming.

Excellent! How about some FE2 and WWII pilots?

Silberpfeil replied to Silberpfeil's topic in The Pub

Could be - close examination shows he has already already upgraded the original drum brakes to the SuperCub conversion kit for disc brakes. Magic Christmas dust or not, he still has to stop on those icy roofs!

Silberpfeil posted a topic in The Pub

Always liked this Tom Newsom print of Santa inspecting the J-3's propeller. By the look of things, I hope he is as thorough with his weight and balance calculations and that he's upgraded that powerplant to the 65 h.p. version! In the background, looks like Santa's six will be covered by a S.P.A.D. XIII this year. Peace on Earth and good will towards men!

Thank you, Stephen1918, for another great WWI model! While I can't hit anything with them, the M17s with their grenade rack look and work great. Now I'll have to learn how to paint it to look like the CL.IV just down the road...

Silberpfeil replied to Silberpfeil's topic in The Pub

Looks like some of my airshow pix. Subject a/c is usually about an inch or two on the other side of the right or left margins!

Silberpfeil posted a topic in The Pub

See trailing link from National Defense magazine: https://www.nationaldefensemagazine.org/articles/2019/9/16/what-to-expect-from-sixth-gen-aircraft

As always, good job Stephen1918! Flies nice right out of the box and everything works well!