Announcements

Our support drive for 2022 has kicked off. You can find out more about it here: Please Donate or Subscribe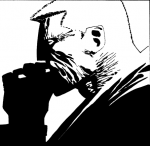 Content count

659

Joined

Last visited

Days Won

12
Community Reputation
178
Neutral
About 3-A-305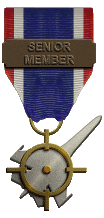 I think i have a copy of bunyap's manual and another regarding guided Air to surface weapons. That kind of docs were extremly interesting to read back then (together with some SimhQ articles) I was thinking in the production of something in that line of work, with new info ( i.e. gunsight ini adjustment ) and many "tactical tips" you can find all around the forum.

Aca entre mudarme, estudio, trabajo...y ,cuando se puede, volar un rato... mas aglo de modding que fue siempre lo que me atrajo de esta serie... Con varias ideas en la cabeza pero poco tiempo, hasta para pulirlas.......

I have in my HD a little app called "Aircraft Ini Data Editor" by @streakeaglefrom 2005 (no idea where I got from). Very usefull for FM editng and also calculates performance charts. I'm not sure about compatibility with SF2 series data.ini. Perhaps we could use it...

It would be extremly interesting to produce a tactical document/article using "_data.ini" specs (and WeaponsDATA) with tips to A-A combat in different aircrafts, including red side. Not just evaluating real world tactics but suggesting game-specific new ones...

Gracias por el dato! Voy a intentar arreglarlo Thanks for the tip! I will try to fix it

Modificando un poco los loadout y los weapons station para el Mirage F1 EQ5 (la version para la serie 1, creo que era de BPAO). Todo esto arranco con un intento de campaña de "Operacion Desert Fox"...aunque los Mirage solo cumplen misiones de intercepcion quise que quedaran con el armamento adecuado para usarlos en la campaña tardia de la guerra iran iraq (Junto con los Mig-29, los Su-25 y demas...) COR-2 Recon POD Exocet AS-30L + Atlis II Tanque Central de 2200 Lts Tambien le hice todos los Serials correspondiente a esa version...y el POD ECM Remora + Sycomor Chaff/Flare Dispenser Algo que no pude solucionar de estos bichos es que se quedan dando vueltas en la cabecera de la pista hasta que logran alinearse para despegar...pero no lo pueden hacer de una... debe ser un problema con el tren de aterrizaje..pero no loro descubrirlo

Thanks for upload to first gen series!!!

Yes i think so. Thats why i model also the child damaged part in the same "node". When damaged, the engine will replace the current subsystem (and the child subsystems) with the damaged model.

Que grande Maquitos!! Que bueno que andes de nuevo por aca!!

Estoy teniendo algunos problemas con el modelo del daño. Por lo que si alguien puede ayudarme les agradezco. Todos los componentes del avion tienen su DestroyedNodeName asignado, por lo cual lo que se ve en la imagen que subi hace unos dias queda "oculto" del modelo "sano". Sin embargo al recibir castigo, solo se agregan las texturas definidas en el .ini del avion, pero los modelos no son reemplazados. Como si el componente solo se dañara, pero nunca llegara a destruirse. Se entiende? Si alguien tiene alguna idea se la agradezco Ejemplo: DestroyedNodeName=Dam_Left_HStab ShowFromCockpit=TRUE DetachWhenDestroyed=FALSE DamageRating=DISABLED Asi es como estan definidos en el DATA.ini.....pero nada. No sucede lo que espero que suceda..... Alguna idea???

Creo que nuestro amigo ha visto tiempos mejores......

Dandole un poco mas de realismo al modelo... Supongo que alguien le va a querer disparar..... aunque no tenga como defenderse.... Hago esto porque la cuestion aerodinamica me agoto! y el cockpit va muy lento....pero todo marcha...

Buenos dias a todos Voy a postear una pregunta en este topic porque es el que ultimamente esta mas activo y viene en realcion con lo que les he estado mostrando. Estoy empezando a calcular algunos parametros del modelo de vuelo y empiezo a hacer aguas.. Basicamente empece a calcular el coeficiente de sustentacion por angulo de ataque (CLa) mediante la herramienta aero convert. Estos son los planos de las alas y los estabiliadores. En fin, con todos los datos que figuran en el grafico calcule el Cla en el aero convert dandome os sig. resultados: LA cuestion esta en que para las alas, dividiendo por el numero de componentes (outer/innerWings) me da un Cla de 1.23 (4.89 / 4) y para los estabilizadores (solo dos componentes) me da (3.62 / 2) Cla =1.81. Si coloco estos valores en el ini del avion...sucede algo logico.... cuando comienza a carretear se levanta la cola...pero luego no hay manera de levantar el avion del suelo... Antes de empezar a modificar los parametros de los elevadores (que podria solucionar este problema) quisiera saber si hay algo que este haciendo mal en el calculo de Cla.. desde ya muchas gracias.. Saludos

Por aca seguimos con el viejito... empece con el cockpit pero me esta llevando siglos... el bichito vuela bastante mal... lo que le da cierta sensacion de realismo... pero el FM necesita mucho trabajo......