Content count

384

Joined

Last visited

Days Won

9
Community Reputation
74
Neutral
24 Followers
About PeacePuma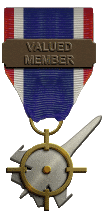 Rank

"The Red-Hot Chili Vipers"

PeacePuma commented on Sundowner's file in Other

PeacePuma

changed their profile photo

I WANT THIS!!!! When is it for download?

11

Hello Friends, My question is how it is possible to eliminate the helicopter of the frigate, I have tried to do it with the traditional method, but here it does not work. Helicopter name mesh: Sea Lynz I will be attentive your suggestions thanks! Type-23_Data.ini

Congratulations sophocles, it looks great ... I would like to see this flying one day so you can think about it.

PeacePuma commented on Dave's file in F-16

PeacePuma replied to MISOFTCIA's topic in Español

Hola gente tantas lunas!!!! que ha sido de sus vidas??? Oigan una consulta... que paso con los wips del pak-fa y otros tantos que he visto por aqui?? alguno quedo aun 80 % y salio x el mercado negro??? De vez por cuando me animo a darle una vuelta al sf2 tengo otro pc con la saga del sf1, pero me siento mas solo que un dedo... ajajja a ver si la navidad nos da un respiro de la rutina y por ahi sale algo nuevo... saludos y manden señales de vida !!!

Chuuuu Marquitos y yo que me caso este año!!!!! Una alegria saber q estan vivos... (aun) . Tal cual como supone Pato despues de mi ultimo posteo deje la solteria permanente, me hice de 2 enanos que a la fecha tienen 2 y cinco meses y 1 y medio respectivamente... (siii ya se lo de la cuerentena y todo eso, que diablos!!!! fui engañado por un mito del genecologo, si preguntan les cuento) en fin, por lo obvio entenderan que con 2 guaguas y una pequeña mutante de 11 que tenia de entonces son multitud y nada que hacer... Ahora vamos retomando "la normalidad" y va quedando algo de tiempo por mi parte puedo reintegarme aunque sea desde la tranquilidad del baño que el ultimo bastion de paz que nos queda!!! Y Ale... mi Misofticia, Macelena... y los demas ... hay algun chileno que deambule x ahi??? Saludos a todoss!!!!!

Hola Pato tanto tiempo.... sobre los desaparecidos, bueno yo estoy en las mismas, mi caso era por familia en construcción pero en fin, llamemos a ver si alguien responde... Alooooooooooooooooo hay alguien ahi???? Hey!!! ya traje las papas que encargaron!!!! Es idea mia o esto esta algo abandonado??

PeacePuma replied to torno's topic in Español

Estimados ¿que tal? Muchas cosas que contarles, mientras tanto les informo que desde este lado aun funcionan 2 notebooks y un desktop, las provisiones de alimentos y agua las negocie por 2 procesadores, un jostick y una tarjeta de video, el bunker que tarde 5 años en construir, ahora lo ocupan 25 negros que me construyeron una bonita silla de simulador, de paso compre una pantalla de 62 pulgadas 3d que nunca pagare, ahora si llega o no llega el fin de mundo igual me voy a recagar y este Torno aun no publica nada.... por favor en mi epitafio pongan algo asi como..."faaail, faaail... Torno y mayas todos un fukin fail " slds

What happened to this project?