Content count

420

Joined

Last visited

Days Won

9
Community Reputation
121
Neutral
25 Followers
About PeacePuma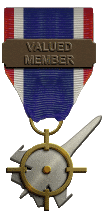 Rank

"The Red-Hot Chile Vipers"

Interesting revelation hehe ... thinking of other ideas, will editing the hex allow you to change a map from bmp to tga? I have thought several times to modify elements of a LOD with transparency and it cannot be done by mapping without redoing the 3d ... would this option work? For example, to remove elements that are part of a larger mesh but have a different texture, would it be a solution?

PeacePuma replied to MISOFTCIA's topic in Español

Ohhh un simulador nuevo!! como le podras torno??

but mistakes can also leave some opportunities ... maybe maveriks or guided weapons can be replaced by lasers based on machine guns or unguided weapons ... and also hidden LODs can serve as force fields ... Or do I propose very crazy? ??

@MenrvaExcellent!! could you show us a short video ??? ...

A new world of simulation literally opens up ... Question: 1) Does the game engine allow you to extend the terrain beyond the stratosphere? thinking about space stations to make trips from there to the ground and vice versa. ... and 2) if this is possible, could a floating structure or a ship (type of engines with unlimited energy) or some structure not anchored to the ground be made? ... I know that with this we can speculate a lot and there are many limitations of the game, but you have already gone far and exceeded some limits and that is already encouraging to propose many ideas ...

Regarding the work of our friend, I ask the most experienced if it is possible to make a reverse thrust for commercial aircraft to position them in the terminal and then take them out, considering that our simulator does not have a towing system

hello... what happen? download this file is offline?

Hi Gepard, can you give me the positions of the stickers to have as a reference for a kuz? I can't find the position for such large models ... by the way, there is some advice to quickly locate stickers ...

My contribution decals kuznetzov by peacepuma.zip

if what happens is that I work in another Kuznetsov that, according to the forum rules, it is not possible to publish it, of course, your work will be much better and, for the same reason, I would like to contribute with the graphic improvements I was doing so that This model with everyone's support is the definitive one in sim. The captures are stickers that I made in vectors so I can also take them to 3ds max and extrude the shapes that stand out like the stars and the badge.

Recently I realized that in some terrains some helicopters have problems with the tail rotor animation ... you can try a predetermined terrain that happens and then do the same with the SWUS terrain, for example, obviously I think it can be a problem of graphics in complex terrain ... when I have time I will put a video or a photo to show this case ...