Content count

424

Joined

Last visited
Community Reputation
104
Neutral
About RUSTYMORLEY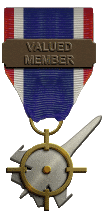 Profile Information
Gender
Location
Interests

Planes, Trains, Warships, Steam Locomotives, IL2 Sturmovik PC game, Modern Warplanes. Strike Fighters PC game, good food and the pursuit of happiness.
Well however you manage to do it Geezer, I think we are all grateful for your efforts. Can't wait to try out your Pfalz DIII, one of my favourite WW1 aircraft. Thanks again Geezer, much appreciated.

Same goes for me. Frankly anything you seem to put your hand to comes out looking great Geezer. My thanks for your continued support and input to First Eagles. I said it before and I will say it again - you seem to be an aircraft production factory all by yourself.

My understanding is that the Israeli's were attacked from both the South and the North and were nearing defeat and had to consider using a tactical nuclear weapon or lose the fight for the survival of their nation. But eventually their ground forces managed to repulse both the Syrian attack in the Golan and the Egyptian thrust in the Sinai and the need for a tactical nuclear strike was averted. When you are faced with overwhelming odds and the possibility of being wiped off the map, how many of us would consider using the ultimate weapon against an aggressor and face The Sum of all Fears for real. ????

RUSTYMORLEY replied to Skyviper's topic in The Pub

Maybee if we had a demo version of this game to play we could try it out on our systems to see if it will work okay and more to the point - if we liked the demo version we could buy the full game.

Thank-you guys for the replies, I had a feeling that it was possible but now I can start to experiment and find the correct locations for the lights. Thanks to both of you for your advice. Cheers. RUSTY.

Is it possible to add Navigation lights to a aircraft Mod which does not posess them, and if so how do I do it. Any help or advice much appreciated. Am running WOE patched to October 2008 and numerous aircraft Mods added. RUSTY

I would like to add my own thanks to the above post regarding the new aircraft produced by Geezer. Your continued efforts and input are very much appreciated and admired. Many thanks for these new WW1 planes for First Eagles, I think we will all look forward to flying them. Cheers, RUSTY

RUSTYMORLEY replied to Erik's topic in The Pub

If you are looking for a cheap reliable car with no frills and costs very little to run, I can recommend the SUZUKI ALTO (new shape). I can't believe how cheap it is to run, it's only got a 3 cylinder engine and is just shy of 1000 cc, and if you live in the UK you don't pay any Car Tax on it. I guess it depends what you are looking for. My friends laughed at me when I bought it, but they are paying a fortune in Car Insurance, Petrol and Car Tax in the UK for their vehicles.

I sent Stephen 1918 a personal message last year asking if he would consider making the streamlined Roland CII 'walfisch' and he got back to me saying it was on his list to do but he couldn't commit to a date because he was so busy with other requests and projects. I felt a bit guilty because I realized that I was adding to his workload and putting more pressure on him - and if he reads this post then I apologize for that. Maybee you Geezer could lighten his workload a little bit and help him out by taking it on.

Frigging Heck Geezer - you are like an Aircraft Production Factory all by yourself............ But I must say that these new aircraft will be most welcome. Thanks Geezer for these new machines, much appreciated. RUSTY

Thanks for that Geezer I really look forward to flying your wonderful Pfalz DIII she looks a real beauty. Cheers. RUSTY

Pfalz DIII Looks good - will it be for FE1 as well as FE2. ???

The Sum of all Fears was fantastic, so real and plausible. QUESTION. Did the Israeli's infact lose one of their A-4 Skyhawks which was carrying a Nuke. Maybee Nesher can answer that question. ???

RUSTYMORLEY replied to RUSTYMORLEY's topic in The Pub

HMMMMMMMMM, You could be right Nesher. Anti-Virus may be on the decline as opposed to other forms of protection as the threat to computers seems to be evolving into other more sophisticated forms of attack. But I will still keep mine for the time being.

The Fourth Protocol is a really scary movie because it could actually happen one day, as it may be possible to gradually assemble a nuclear device in another country by bringing in a collection of parts over an extended period of time and then detonating the device when fully assembled. Frightening stuff and there is no way to predict where and when it will happen.