Content count

576

Joined

Last visited
Community Reputation
155
Neutral
About RUSTYMORLEY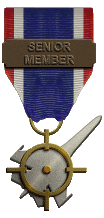 Profile Information
Gender
Location
Interests

Planes, Trains, Warships, Steam Locomotives, IL2 Sturmovik PC game, Modern Warplanes. Strike Fighters PC game, good food and the pursuit of happiness.
Here is another one for you. I got it from M4T site. A member posted the picture and asked for a suitable caption. I think my caption sums up the situation pretty well. GET THE HELL OUT OF IT !!!!!!!!!

Thanks very much for your information Geary. It is worth taking a look at some of the things you have suggested. I might just get lucky and get things running well again , enough to add all my SF1 aircraft which I have got stored in a storage file. I think it is worth a shot. I will start with installing Direct X 9 and progress from there. I very much appreciate your reply and the information you have posted, it may even help others who have got similar problems with Windows 10. Thank you Geary. RUSTY

How is your rig set up, and have you used any additional Mods or something to get it to work okay. ???

I think it is the old story, SF1 is not really compatible with the latest versions of Windows.

Yes Spinners been a while since my last visit, had totally lost WOE. Well I got the game back up and running but the Frame Rate is very poor. It is not really playable as it is. But at least it is working again. Any suggestions of how to improve Frame Rate. I have adjusted the graphics settings down to a moderate level but I don't want to go any lower as I am loosing image quality.

Thanks for you replies guys, - will have a look at the suggestion made by Geary and if that don't work then SF2 may well be the last resort. Thanks again for all of you replies chaps. Good to know that you can get some good advice when you need it from other Combat Ace members. Much appreciated. Cheers Rusty

I think this question has been asked before, but just for my own peace of mind I think I will give it one more go. Is there any way to get SF1 series games working on Windows 10. Sadly, I upgraded to Windows 10 a few months ago and since then I have been unable to get Wings over Europe SF1 working. I have tried every thing I can think of and every sensible suggestion, but I think the overall reason (as has been suggested) is that the older generation of Strike Fighters games are not compatible with Windows 10. The game runs but it is incredibly poor and eratic, and crashes to desktop are frequent. If any of you guys have got WOE SF1 on your Windows 10 rig and you have got it running well then I would love to know how you have got it set up. Any advice or info would be most welcome. Thanks RUSTY

What !!! another rhinoscerous of a frikking tank with a big fat mega oversized gun. Shit what next. !!!

That Soviet Su-152 is one magnificent mega sized beast. !!!!! Frikking Behemoth sized gun. !!!! You could probably squeeze a small child down the barrel. !!!!! Not something you would want to mess with if you were in a bog standard Panzer III or IV !!!! Maybee if I was in a Tiger 1 with my trusty 88 mm, I might not shit my pants at the sight of it trundling down the road towards me with that big fat gun pointed right at me. If I got lucky and put a round into the rear engine compartment I think I would be okay. !!!! Phew !!!!! what will those frikking Ruskies come up with next. !!!!

Somehow I can see the fuel-line being chopped up by the propeller. Is it just me being paranoid. !!!!

Already tried that, but thanks anyway VonS.

Well I have installed Windows 10 on my new rig and got it working okay, but sadly I have lost First Eagles. I have tried various suggestions from posts which I read at this site but sadly, it will not run anymore. The game will open and display but when I create a mission and try to load it, the whole game crashes to desktop. Any more ideas or useful suggestions will be gratefully received. Thanks in advance. Rusty

I am glad you liked the quote. I have added some captions to the tank picture. Hope you like it as much. !

RUSTYMORLEY replied to Skyviper's topic in The Pub

Might I ask if there are some demos of the games in the list. Perhaps to try out before buying. !!!

Thanks for the advice VonS I think I am going to go ahead with Windows 10 .......