Content count

408

Joined

Last visited
Community Reputation
91
Neutral
About RUSTYMORLEY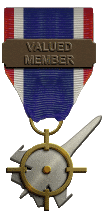 Profile Information
Gender
Location
Interests

Planes, Trains, Warships, Steam Locomotives, IL2 Sturmovik PC game, Modern Warplanes. Strike Fighters PC game, good food and the pursuit of happiness.
I am going to be more careful now that this has happened, I intend to start checking my security settings more regularly and downloading the NORTON updates everytime I connect to the web - before I go surfing.

I recently viewed a poll regarding best Anti-Virus software available on the internet. I was a little suprised to discover that NORTON had had slipped down the table quite a lot according to techradar.com (Antivirus Software Reviews). HMMMMMMM, May need to look at something else. !!!

RUSTYMORLEY posted a topic in The Pub

ADVICE FOR NORTON ANTI - VIRUS USERS The other day I spent an hour or so online browsing and checking into my regular websites. When I switched my computer on the following day I found out that my NORTON settings for Tamper Protection, Anti-Virus and Firewall had been turned off. Yet I was the only person using the computer that day. Somehow my NORTON settings had been accessed and turned off. I was unable to re-set NORTON manually and had to connect to the NORTON server to get it back up and running. I guess the advice I am offering is to go in and check your NORTON settings yourself on a regular basis to see if anything has been altered or changed without your knowledge or input after spending some time online.

RUSTYMORLEY replied to Nesher's topic in The Pub

Any particular reason for this military move towards Israel. Is it just because Trump is a bit religious at times and believes that the world will one day be ruled from New Jerusalem (as predicted in the Christian Bible) (but I stress not by me as I am not a religious person and I don't want to go upsetting ordinary folk who may have different views).

Does anyone have that little Chinese girl's telephone number.

Well I don't know who that beautiful little Chinese girl is singing the song, but yes she really nailed it for me as well, Good on ya luv. Multipaaaaaasssss.

I watched 5th element the other day - still a damn good film and that Milla Jojovich is as good now as she was then.

Yep, seen it and enjoyed it, quite realistic and daunting. Kenneth Brannah held a great deal of the movie together with his portrayal of a Naval Commander who is tasked with getting the soldiers evacuated from the beaches whilst under constant air attack. The only small criticism I can make is appearance of the fake Me-109 which is infact a Spanish HA-1112 Buchon, but nevertheless I thought it was good enough to add to my movie collection whenever it becomes available on DVD. I would give it 4 stars out of five.

Try this................. [TailGear] SystemType=LANDING_GEAR Retractable=FALSE Basically Change Retractable from TRUE to FALSE, don't know if it will work but perhaps worth a try.........................

Your'e welcome. A lot of Combat Ace members have helped me with advice over the years and it is only fitting that I should help others like you where I can.

I would look into your settings\options page. Maybee you have accidentally changed the Radar toggle on \ off key without realizing it. Or have you possibly altered the Radar options in the Gameplay setttings.

RUSTYMORLEY replied to Skyviper's topic in The Pub

It just goes to show that no matter how brave you are or you appear to be, deep down inside we are all human and can be hurt or harmed by traumatic events like war and conflict and seeing your comrades die in front of you. I can't tell you how many times I have read about people who were hailed as heroes on the battlefield and returned home to a fanfare of applause yet were completely changed and traumatised by what they had gone through. Even the hardest men who are giants on the battlefield and lions of war can be emotionally and mentally broken.

Is this a special Mod pack or is it something which will be included as part of the ongoing update\patching process for IL-2 1946 which is currently running at 4.13.4. ? Looks quite interesting and could pave the way for other larger fighting vessels. Any more info would be most welcome. !!!

RUSTYMORLEY replied to Skyviper's topic in The Pub

Same for me I often find myself trawling the internet for those long lost older games. Maybee it is something to do with nostalgia and going back to fond early memories of gaming. Personally speaking I am playing Silent Hunter 3 right now and it is a pretty good game for 2005 and the graphics are just about tolerable, and it is so simple to play and its enjoyable....