Content count

518

Joined

Last visited
Community Reputation
129
Neutral
About RUSTYMORLEY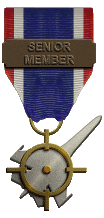 Profile Information
Gender
Location
Interests

Planes, Trains, Warships, Steam Locomotives, IL2 Sturmovik PC game, Modern Warplanes. Strike Fighters PC game, good food and the pursuit of happiness.
Models are so realistic it is almost unreal !!!!!!!!!! I honestly do not know how these guys do it !!!!!!!!!

By God I wish Team Fusion would create a non-Steam version of this game, I would jump at it straight away.

According to Mission for Today website the next Patch 4.14 might not be too far away. Can't wait for the new content.

What about IL-2 1946 does this run on Windows 10 ???? I may need to move to Windows 10 in the next year or so when I decide to upgrade my rig with new hardware, and I am thinking it might be a good thing to do it all in one go. Heard so many different stories about IL-2 1946 not working on Windows 10, yet some say it runs okay. Can anybody clarify this issue. !!!

RUSTYMORLEY replied to dtmdragon's topic in The Pub

Damn good video and stunning graphics. I hope the movie gets dubbed into English and is released over here. I will keep my eye out for this one. !!!

RUSTYMORLEY replied to Wrench's topic in The Pub

Happy New Year to all Combat Ace Members. Hope the new year brings you good fortune, continued good health, peace and many happy times for you and your families.

RUSTYMORLEY replied to KJakker's topic in The Pub

Same for me. Very interesting and not so well known historical events. Very interesting vids. Thanks for sharing them. !!!

RUSTYMORLEY replied to Coupi's topic in The Pub

It is hard to believe that it took so long to develop this aircraft and get it into front-line service with the US Navy. 40 years that's half a frigging lifetime. !!!!!!!

This game is becoming incredibly real now as a result of these much more detailed models. The modders and skinners who are producing the the various items in the game have moved up to a new level. The maps too are so frigging lifelike. Hats off to you all.

RUSTYMORLEY replied to Skyviper's topic in The Pub

I think that his anger towards senior officers was born out of frustration, and the extreme desire to get a crack at the enemy in the air. He was a real fighter pilot and did not like the politics and all the red tape that comes with the administration of the RAF by stuffy upper crust officers.

Damn, yet another wonderful plane for IL-2 1946 I can't fly because I am not modded. !!!!!!! One day maybee. !!

Blimey I bet that lot cost you a fair packet. !!!! Looks good though and a nice big screen as well !!

I don't know about your cat but mine always goes to sleep in my lap whenever I spend a few hours on the computer. Maybee it is the company or he just wants to be warm and comfortable. You cat has a gorgeous coat, hope you look after him for many years to come. Mine has been in the family for more than ten years now and he is entering his autumn years. Cats can be very comforting, and often seek your attention or just want to drop off to sleep on you, or in your lap. Good luck with your new rig. !!

RUSTYMORLEY replied to Skyviper's topic in The Pub

I think a couple of Hellfire rockets would be just enough to deter a prowler at 02.00 am in the morning or a would-be burglar trying to get into the house through a downstairs window. Set it onto automatic before you go to bed, just like you set your alarm system. If you are suddenly woken in the early hours of the morning to the sound of wwwwhhhooooooooooosh followed by a loud explosion and a lot of screaming then you know the thing has done it's job.