Announcements

Everyone is required to update your password for your CombatACE account now. Please follow this link to update your password: https://combatace.com/settings/password/ Please do not re-use your old passwords. We will be changing all passwords for all accounts, and you will be locked out if you don't update your password today. Spammers are gaining access to accounts with weak passwords and using those accounts to spam with. We will ban all compromised accounts that spam. To protect your account update your password.
Content count

1,322

Joined

Last visited

Days Won

5
Community Reputation
423
+250 Reputation

About Jimbib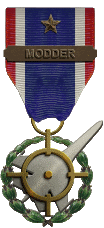 Welcome back UllyB! Some great suggestions on the list so far. A few aircraft that spring to mind that I think would thrive in the SF2 engine: de Havilland Mosquito (Pasko's Mosquito was great at the time, but would deserve a higher poly model) Textron Airland Scorpion (sadly never made it to production but a perfect fit for SF2... stubby little aircraft with a tonne of hardpoints for weapons in the light attack / recon role)

Had some issues with the aspect ratio too, if I remember correctly sometimes the game resets it in the Options.ini but setting the file to read only should stop the game from messing with it.

Hope you're feeling better soon @ravenclaw_007, the number one important thing is your health, modding can wait.

All Strike Fighters 2 downloads at CombatACE can be found at this link (you can also click the 'Downloads' tab on the menu ribbon at the top of the site), there's tonnes of great mods from the very talented community here to scroll though: https://combatace.com/files/category/388-strike-fighters-2-series-by-thirdwire/

JSF_Aggie's awesome South West USA terrain is available in the downloads section, however that is a Groom Lake airfield model I've made that is currently in wip for a future update to it. I've added a couple more bits to the final version below including the fuel farm & ammunition storage at the south end and permanent 737 JANETs (big thank you to Soulfreak) at the passenger terminal:

Edwards AFB has found some secret squirrel friends to the north end of their dry lake bed...

Lots of heavy traffic at Travis AFB, latest WIP for the SW USA terrain...

MCAS El Toro set up for double take offs...

Groom Lake was looking a little quiet so I've sprinkled it with extra clutter... lots of space to hide away some sneaky beaky projects.

Looks awesome, keep it coming!

Welcome to CombatACE Chugster! The two links below are to the downloads section for F-4M and F-4K mods by one of the modders here Sundowner (an absolute skinning wizard). Would thoroughly recommend having a good rummage through the downloads section like the other people in this thread have mentioned, it's a treasure trove full of 3rd party mod goodies. I believe there are some pre-requisites to using these mods however - I think they require the cockpits that come bundled with the game so best to download first and check the readme for what is needed.

Re-posting this here as it's a handy lifehack for modelling and mapping any curved roads for target area / airbase mods... very useful for taxiways, roads, other curved paved surfaces The fact that increasing interpolation will vary the poly density in order to smooth tighter curves as necessary is very handy too. Remember to adjust the handles of the vertices of the path to get the curves spot on. (When doing this I recommend switching the object to see-through mode - Alt+X keyboard shortcut) Whereas in the video the guy using the tiling feature in the Material Editor, instead I edit the object in Edit Poly mode... then delete all polys EXCEPT for the top surfaces of the rectangular render. Then I apply an "Unwrap UVW" modifier, this is where I then scale the UV's to the width of the road texture, and then scale the UVs length to my liking so that the texture doesn't appear squashed / stretched.