Content count

1,303

Joined

Last visited

Days Won

5
Community Reputation
396
+250 Reputation

About Jimbib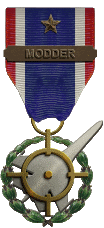 JSF_Aggie's awesome South West USA terrain is available in the downloads section, however that is a Groom Lake airfield model I've made that is currently in wip for a future update to it. I've added a couple more bits to the final version below including the fuel farm & ammunition storage at the south end and permanent 737 JANETs (big thank you to Soulfreak) at the passenger terminal:

Edwards AFB has found some secret squirrel friends to the north end of their dry lake bed...

Lots of heavy traffic at Travis AFB, latest WIP for the SW USA terrain...

MCAS El Toro set up for double take offs...

Groom Lake was looking a little quiet so I've sprinkled it with extra clutter... lots of space to hide away some sneaky beaky projects.

Looks awesome, keep it coming!

Welcome to CombatACE Chugster! The two links below are to the downloads section for F-4M and F-4K mods by one of the modders here Sundowner (an absolute skinning wizard). Would thoroughly recommend having a good rummage through the downloads section like the other people in this thread have mentioned, it's a treasure trove full of 3rd party mod goodies. I believe there are some pre-requisites to using these mods however - I think they require the cockpits that come bundled with the game so best to download first and check the readme for what is needed.

Re-posting this here as it's a handy lifehack for modelling and mapping any curved roads for target area / airbase mods... very useful for taxiways, roads, other curved paved surfaces The fact that increasing interpolation will vary the poly density in order to smooth tighter curves as necessary is very handy too. Remember to adjust the handles of the vertices of the path to get the curves spot on. (When doing this I recommend switching the object to see-through mode - Alt+X keyboard shortcut) Whereas in the video the guy using the tiling feature in the Material Editor, instead I edit the object in Edit Poly mode... then delete all polys EXCEPT for the top surfaces of the rectangular render. Then I apply an "Unwrap UVW" modifier, this is where I then scale the UV's to the width of the road texture, and then scale the UVs length to my liking so that the texture doesn't appear squashed / stretched.

Found this upload of the full film on YouTube.

I found these I built a while ago for MCAS Yuma and NAWS China Lake... you're very welcome to have them if you like.

Not intending to piss on your chips... we have a fleet of Teslas (Model S & X) at work (we evaluate competitor vehicles), and have found their build quality, especially the interior to be dogshit compared to other premium OEMs out there. Walk around their cars and inspect the panel gaps straight out of the factory... completely unacceptable for the sticker price, it doesn't fill you with confidence. We tried out ludicrous mode on the dual carriageways here... the performance is truly phenomenal, considering the mass of the vehicle with four fully grown blokes in it, but the novelty of that party trick will wear off... most people are not buying a luxury sedan for obscene acceleration. Having said all that, the technology in the vehicle is excellent and Tesla do offer 400kWh of free charging. In all, it's a great car, and they're very close to making it a segment leader, but it's not there yet.

Hopefully my day job as an automotive market analyst can finally come in useful... 1. Which bodystyle do you prefer? Sedan? Coupe? Cabriolet? SUV? Crossover? Shooting Brake? Hatchback? 2. Premium / non premium brand price point? 3. Buying outright? PCP? PCH? Lease? Bank Loan? If so, what's your monthly Total Cost of Ownership budget? 4. Powertrain / fuel type? Diesel / Petrol / Plug-in Hybrid / Mild Hybrid / Battery Electric? 5. Any specific features? Panoramic roof / Connectivity (remote start, Apple Carplay etc) / Advanced driver assistance (lane keep etc)?

My 8 year old gaming rig recently went pop... could have been the GPU or PSU, decided not to frig with it... just picked up a new (second hand... new to me) gaming rig... so I'll be getting back into modelling the bases for this.