Content count

455

Joined

Last visited

Days Won

28
Community Reputation
1,631
Excellent
33 Followers
About angelp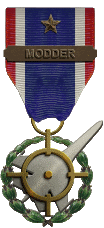 Two more for the SAM pack... I-Dome David Sling

A raid over Sinai with a little surprise... the "new" S-300VM of the Egyptian Air defenses... ( For the next couple of days I will have an borrowed laptop So I hope that I can test some models that are pending of test and paint)

For now I only have some "Exotic" western radars...

Some work on the SAM So far I have comleted the 3d models of these Systems, the only problem is that right now my game rig is without a graphic card, I tested this russian missiles in my work laptop, and in the near future is going to be a little difficult to buy a new card, but if there is any voluntary to finnish this (paint and some test) please let me know. The "good" ones And the Bad ones...

Sky Sabre (CAMM-L and Giraffe-3D on MAN trucks) Reference: https://www.armyrecognition.com/weapons_defence_industry_military_technology_uk/british_army_unveils_its_new_sky_sabre_air_defense_missile_system.html

I realized there are a few modders who make gorund objects nad, lets be clear, we love to smash some SAMs and other ground stuff, so I decided to finnish some models that I have in my HDD waiting, maybe they are usefull for some map campaign or anything that some people are planning to release, so here they are Pantsir family The new S-350 complex And an extra... the VHF radar of the Nebo-M russian radar complex

Back where everything started some time ago... FREMM Frigates, ASW and MP versions, Italian Navy Some modern Russian ships

Another Chinese ship Type 054A FFG

South China Sea what? ...

PD: Does anybody have an B707 /KC-135 template? I need one to make Colombian and Venezuelan tankers Thanks!