Announcements

Everyone is required to update your password for your CombatACE account now. Please follow this link to update your password: https://combatace.com/settings/password/ Please do not re-use your old passwords. We will be changing all passwords for all accounts, and you will be locked out if you don't update your password today. Spammers are gaining access to accounts with weak passwords and using those accounts to spam with. We will ban all compromised accounts that spam. To protect your account update your password.
Content count

33

Joined

Last visited
Community Reputation
6
Neutral
About Apokapo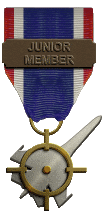 sorry! the problem was with the vanilla cargo ship and every other 3rd party or vanilla cargo/tanker ship, I uninstalled all 5 merged games and re-installed them and the problem was gone...maybe there was something with some 3rd party weapons that came with add-on aircraft, I can't tell exactly what could've been but it is solved! so thanks everyone for the tips and help!

1

Just tried with the vanilla weapons, they still cant be damaged. Maybe i will try reinstalling the game completely and see if it works

1

I putted them manually with mission Editor but I am getting the same problem, I will try with the vanilla bombs tip to see if it works!

I've been having a problem with all types of cargo (only cargo) ships at the moment of attacking them with bombs, rockets, etc. They cannot be damaged, I tried all types of bombs, airplanes, etc and the problem persist. It only happens with cargo ships of every kind, but aircraft carriers or any military ship are working well for me. Let me know if you know what can this problem be or what can be causing it! Thanks!

Welp just tried with the spacebar but it didnt worked, im starting to think that maybe guns got deleted somehow from Weapons folder...

It happens on all aircraft (a-7, f-14, mod f-14, etc), it allows me to change the gun ammo and i can select the guns in flight, but when i press the trigger on my joystick it does not shoot. I tried resetting the key bindings but it didnt worked.

Hey guys! i am having a little problem with SF2:NA, the internal guns and other weapons of every aircraft are not working, they simply dont shoot. I dont know what can be happening, so if anyone knows how to solve it please tell me.

nice map! can you make one of Buenos Aires province, Argentina please? i would love to have that map in SF2

Hello wrench, no problem! i will try to do my best!