Content count

938

Joined

Last visited

Days Won

35
Community Reputation
1,030
Excellent
23 Followers
About JSF_Aggie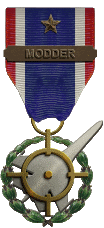 Stupid question...If you contribute, and he doesn't make the $25k goal and he decides not to move forward, is your donation returned? Sorry, it's my first day on the internets.

I assume you're talking about the LHA that comes stock is SF2NA? If so, you need this mod for the game to treat it like a carrier. Checkout the readme for install instructions and limitations.

Man, I have no idea. During, and since college, I've never worked in the commercial world. I vaguely remember someone asking him on the TW forums, but I can't remember If he answered or not. TK I'm sure has the source code backed up and under CM, but he would never freely give it to us. That's not a jab at him, it's his intellectual property. I once had to grab some code out of a F-16 sim that literally was two insanely long files, hud.cpp and mfd.cpp. I bet TK architects his code better than that.

I'm holding out for a leak of the source code. 😁

I don't have A10RWRTrackSound.wav and A10RWRLockSound.wav in my SOUNDS folder, so I had no RWR tones. Also, itty-bitty drag chute. It's amazing ravenclaw. Thank you so much.

Do we have better Phantom gunpod, skin and/or model, compared to what comes stock? Thanks

I've never used the campaign customizer, so I don't know. You can manually edit the _data.ini to change the skin used by a squadron that already exists in the campaign. That's a one line edit. Adding a new squadron is a little more involved.

It's not a bug with either, just the way the campaign system is set up. If you want to use a different skin in a campaign, you have to edit the assigned skin in the campaign's _data.ini, for that particular squadron.

Pop up the help menu. There is a key stroke that gives you 1 unit at a time.

I believe your strikes being focused on enemy naval fleets has soley to do with a flag in the campaigns _data.ini file, some like NAVAL_CAMPAIGN = TRUE. I don't think which executable you use affects this.