Content count

20

Joined

Last visited
Community Reputation
2
Neutral
About Avrillav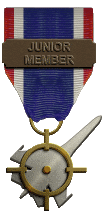 Hello. I have downloaded Iran-Iraq War Terrain/Campaign by Spudknocker. i have installed planes and all required. However, when I start flying the game stops working. I decreased graphic settings, but it did not solve the problem.The screen is frozen and I have to use CTRL+ALT+DELETE to cancel the game. May anyone tell me what is the solution?

Thank you very much. Now it is working at all.

Thank you. That attachment Tracers.7z, do I need to put in somewhere in my SF2 folder, or just to change the text in the 30MM gun?

Hello. I have re-installed SF2 and solved the problem with planes that were no showing. However, my Russian planes have red tracer color. It used to be white. This happened after I have downloaded SU25 from this site. May someone tell me where can I download 30MM GSH Gun with correct information including tracer color? Any separate gun for downloads? I have replaced the gun FireColor to =0.500000,0.450000,0.320000 (taken from American gun with white bullets, it is supposed to be white, but still it is red)

I have re-installed Windows and SF completely, so I will try today. I hope it will work.

I have backed up entire addons I have downloaded and used including planes, guns, weapons, all addons. After I copy them, I cannot see them in Strike Figthers 2. However, when I copied them in Strike Figthers 2 Europe they are working. I am really confused.

Hello. I have re installed complete SF2 and updated it. After I copied all content StrikeFighters2 (I backed up before), addon planes are not showing up? I can only see stock planes. May someone tell me what to do?

So, what can I do to solve this problem?

It happened when I installed the gun of the SU 25 which I downloaded here . I got red color. In addition, there was not even a single letter about red bullets in the REDME.

Hello. I have installed SU25 today, and i have recognized strange red color appearing each time I use 30mm cannon. It happens only in Russian made aircraft I use (Mig29. SU27, SU25) May someone tell me how can I restore white bullet color?

I do not know it. It is under development, but the design looks very interesting

Hello. Is there anyone to make The IAIO Qaher-313, Iranian stealth fighter which is under construction and development?