Announcements

Everyone is required to update your password for your CombatACE account now. Please follow this link to update your password: https://combatace.com/settings/password/ Please do not re-use your old passwords. We will be changing all passwords for all accounts, and you will be locked out if you don't update your password today. Spammers are gaining access to accounts with weak passwords and using those accounts to spam with. We will ban all compromised accounts that spam. To protect your account update your password.
Content count

1,970

Joined

Last visited
Community Reputation
6
Neutral
About BUFF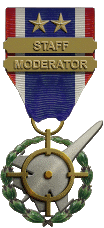 Rank

Forum Mod/News Editor

http://en.wikipedia.org/wiki/Boeing_Skyfox

now seeing a no. of topics - Cockpit Fixes for SF2 etc. :)

typo fixed but still "No topics were found. This is either because there are no topics in this forum, or the topics are older than the current age cut-off."

I've still got a fully functioning 1 as well.

can't see it but possibly typo"Figthers"?

is this the new SST that they just uploaded on the 12th of June or previous?

we even have a hardware forum here at CA. it's not the busiest but it is there :yes:

a pint of "Nukey broon" will do nicely! btw can you still get Newcastle Amber?

welcome to the asylum. :yes: I take it that you have been informed that all new residents have to buy a round for the old hands?

The RAF have a handful of converted Tornado F.3s which supposedly outperform the ECR. EF-18 Growler would have to be up there.

if it's the single platter 320GB then it's a fast drive.

Tell that to RAF Lossiemouth which had large chunks of it's main runway destroyed by 2 Harriers ... the Harrier jet blast is extremely hot & will affect tarmac if directed down.

It took the NC-4 19 days with multiple stops. 1 month later Alcock & Brown flew a converted Vickers Vimy over non-stop in under 17 hours.

BUFF replied to sparkomatic's topic in The Pub

if by some kind chance you include me in that I've just had a lot of stuff keeping me busy in the real world over the last few months. hopefully will get back to normal over the Winter - you can't get rid of me that easily! .