Content count

3,701

Joined

Last visited

Days Won

9
Community Reputation
471
Good
37 Followers
About macelena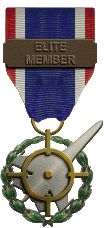 Profile Information
Gender
Location

Madness? This is SPAIN!!!
macelena reviewed FLOGGER23's file in MiG-23

macelena reviewed tonix's file in Terrains

macelena reviewed macelena's file in F-5

macelena replied to jeanba's topic in The Pub

RIP. It was ALS as far as i heard

Christopher Nolan acknowledged that the editing was risky and kind of experimental, but the photography was awesome. Have some quirks with some stuff, wich you may have if you saw the movie, but overall i enjoyed it. Anyone else mind to share their thoughts?

macelena replied to Skyviper's topic in The Pub

I had the pleasure to jump from a VMGR-252 KC-130 about a year ago, great guys. Godspeed Leathernecks

Somehow, i wish the Sukhoi pilot made it alive, but still, i think a NoFlyZone sould have been enforced before ISIS took over

macelena replied to Skyviper's topic in The Pub

Oh, vet stories from the Great Rodent War? Me wants in! Turns out we had a cold wave or something this winter. It snowed after like 70 years on Cartagena, my hometown, on the shore of the mediterranean. I was in the dining room with my family and girlfriend, recovering after screwing up my collarbone, when i saw that big ass rat crawling by the chimney, taking shelter from the cold or something. When i called it up, everybody scrambled out of the room, while i came unto the rodent, to, say befriend it. Having the civilians evacuated to the kitchen, this limp paratrooper, with the encouragement, moral support and technical advise of out family Navy representative (dad), got to kill the rat. After having my airsoft G36 jam on me (had neglected it for about 2 years to be fair) and trying to impale it with a walking cane, i had to crush it under my boot. The psycoest fun i had during sick leave that winter. However, it did not end there. The rat had dug a hole in the lawn and i was concerned that it may be a sanctuary to more RatCharlies, so i decided to napalm the shit out of it. My parents just were about to pave it anyway, so they told me to leave it alone. But like i said, i was bored to hell. So when they were both at work, i went out shopping and came back with a bottle of zippo gas and a box of firecrakers. The biggest i found, they were like dynamite sticks. So a poured the bottle of gas down the hole and dropped one of the firecrackers. I didn´t here it thump, only had a burst of flames erupt from the hole and lots of smoke coming up from the ground. The stench was unbearable. The little kids of the Moroccan family across the street, wich should have been at school, were laughing their asses looking from their window, while i was pumped out with this "fuckfuckfuck i did it again" feeling. I hosed down the hole trying to put the smoke out, only to have it turn from black to white, a dense, even stinkier cloud of steam coming up. It was taking forever. Just as i had this feeling "somebody saw me do it, or is just about to" i had this lovely granny, a couple of houses down the street, walk by back from buying some groceries and stop to chat, asking me about my injury "Nah, im doing better" while i pretend to be watering the grass wich still had some snow on it while casually ignoring the cloud of smoke flying a block away, the stench and the puffs of smoke coming out of the ground.

macelena replied to Skyviper's topic in The Pub

In basic, that show may be intimidating "Wow, is this for real? This guy is going to eat my heart out". Later on, with a few jump induced bruises on my ass, i had a barely out ot teenage superior (leg, pog, fobbit, you name it) trying to do that to me because he had got pressed to look mean. It was because i had my MG4 slung my way, not against regulations, but a general advise. In fact, i had already showed my sarge how i did it and he made me show it to the new guys. I almost got chewed up when i couldn't help but chuckle a bit trying to look all serious at attention, with him screaming at his toes and a wimpy pitch, my sarge giving me that "don't laugh you fucker" look in the background.

macelena replied to Viggen's topic in The Pub

Quite cool, a very interesting topic. I had been curious several times about such issue. Just this morning i was looking for some info on PPSh-41s in use by US Special Forces in the late 50s, early 60s

macelena replied to Erik's topic in The Pub

So there i was, no shit. My collarbone had popped out of place. Got to the barracks to check up right after surgery. My BDU looks weird because i have a hump on my shoulder wich looks like Igor's from Young Frankenstein and a blue sling to hold the arm in place, providing a vivid contrast with the pixels made in 50 shades of green. Company Sarge, wich saw me getting messed up, sees me when i head towards the office. No "How are you doing?" nor "Hi", but before i can even salute: "Are you fuking coming back from sick leave already or what?" Thank God I'm immune to psychology

macelena replied to Erik's topic in The Pub

Talking about weapon vids, probably the best i've seen in a long time is this about a live fire exercise simulating a US Army paratrooper squad from ww2 (If i'm right, it was different by the time of Market Garden). As an afficionado of historical firearms, infantryman and...why not,biased paratrooper, the way it is all put into context just makes this quite awesome.