Content count

83

Joined

Last visited
Community Reputation
2
Neutral
About eagle2046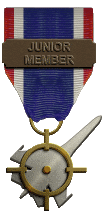 eagle2046 replied to Dave's topic in The Pub

I live about 3 hrs from Hailey ( Meridian, Idaho ), and not many people here bring up this subject. It's like no one wants to talk about it. Maybe they feel ashamed for our state, just not sure. I do know that he needs to take ownership of his actions, and be held accountable. Right now his defense team is talking for him. The latest from them is that he left his base because he felt that his superiors would not take his grievances seriously there, so he wanted to walk to another different US Base. This contradicts already established facts as presented by his fellow soldiers', and is ridiculous anyway.

eagle2046 replied to AceWardie1993's topic in The Pub

M4T back on-line. What a great site. Like previously mentioned, some people......

eagle2046 replied to JonathanRL's topic in The Pub

Website says available Feb. 25th 2015. I loved the series, many hours spent. I will go for it for sure. I would imagine it would play OK on my marginal system. Thought about Elite Dangerous, but just don't have a good enough box for that, even though it's not an RTS, but looks fun.

CFM ( Compressed Full Monte ) coming soon I hear.

Thanks, works for me. Was using 1.28E for the longest of time. Thank you sir ! Been using 1.28E fo the longest of time.

Have the same issue myself, not sure why either.

Thanks, much appreciated. Downloaded and being used.

DCS can be a little overwhellming, a true study sime, not so easy. Even the beginning series, you could see where it was heading.

Tried this, and pretty decent on mine.

Yes, FE & WOFF are my goto WW1 Sims, WOFF 2.0 is fantastic, but needs a fast box.

Looking forward to this. Thanks for all the hard work.

In Idaho, speed varies, but is OK most of the time, but Yeah, a little slow at times.

eagle2046 replied to Erik's topic in The Pub

I am off & on w/membership....when ever I can aford it. IMO, the site membership is a little higher than others, but still well worth it.

eagle2046 replied to Caesar's topic in The Pub

I remember this, and lived through it too.