Content count

1,542

Joined

Last visited

Days Won

1
Community Reputation
402
Good
17 Followers
About RAVEN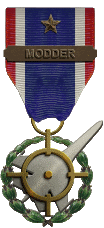 Rank

Aimlessly, Shamelessly laughing at destiny.

Well I'm still here. Just waiting to get enough cash to finish my new PC. It's been a long road. Cancer, Homeless, Lost all my stuff. Just went through all my old files. Dam I've work to do. Miss you all. Raven

Stary gave me his P-40B pit, and I'm going snag the radio's for mine. Last thing I need,then render the LOD. RL is still getting in the way. I still need a few things to put my new PC together, I7 Madness, Just need a PSU and some Ripjaw.Then 3D Heaven, Oh and a new Hotas joystick.

OK, next on the chopping block, Ya, I know I've slacked, but RL gott In the way. 90% Done. Ya and Max 2009 this time..

I'm missing the 3d stuff, my hole world is changing, I beleave the world is made of Faith, Trust and Pixie Dust, I Beleave.

Well, I'm building a new PC, Got the Case, Motherboard, AUSA Z-170WS, CPU, I7-7700 3.8 ghz, CPU Cooler and program, Win 7/64, NEED power and Mem. Got a Samsung 500GB SSD, Going to need a Keyboard, got the mouse. 32in HDMI TV for start. MY Laptop is just too wimpy to do 3D. So I'm on hold for now. Waiting for cash. Need more beer!!! and a new Joystick.

Thanks everyone. Now I just have to replace my desktop, but until then I can work on my Laptop. Have to relearn how to use Max. (What was that damm command anyway?)(Bang head on keyboard!!!!). Thanks again. Raven

Man you guys are the coolest, but I,m waiting to hear from Stary. You out there my friend! and The Wrench. Make my day!!!! Oh, B-36 is still in the oven, ya I have't forgot.

I lost my desktop PC And most of my stuff>\, Hell I had to live in a Tent for 3 mounths, but now I'm in doors and getting my life back. I'm waiting for some Elect__ Stuff to come in the mail, then kick the Med's, then back in the groove Hoooraa!

Well I'm back. I beat the Cancer and have my Lap up and running. I'm busting out the old 3DS files. P-40B Cockpit is #1 Heak it's been a hard road. I missed you all! Raven

13

I'm overwhelmed by your support. Okay this battle, I swear I'll win, or die tying. Never give up. That's what they told me in basic.!!!!!

Well, I'm still vertically standing, and I'll be dammed, I'll never give up. Hooraw!!! Besides I still have about 6 3D Projects to complete. And upgrading my AC, P-40's and Hurricanes to SF2. Don't Tell me threre low on the list. I need something to look forward to!!!!! Raven

Thanks everyone for your support! It's helping me keep my sanity and my will to go on. No matter what the end game is!!

Thanks! If it's too bad I'll send my 3D Max File collection to Wrench or CA. BUT in 2009 the VA Told me I'd be in a Wheelchair in a year. Wrong, I was working and walking 28 miles a day at my job from then until now. Nuff said Raven

I started having headaches a few years ago, thought they were from allergies. Well I just went to the VA and after a CT Scan they told me I had a Matastatic disease to the bone of my skull from Distant seeding cancer. Monday I start a full screening for cancer. Well guys looks like I'm not going to do much 3D stuff for awhile. Sorry, but I just hope I survive and I'll keep updating this thread. Raven

As a note. I Mod and it's not always perfect. If you don't like it. TDB. Nuff said.